Mile High Grizzlies: Welcome

FOLLOW US ON FACEBOOK CLICKING THE CHAMPIONSHIP RING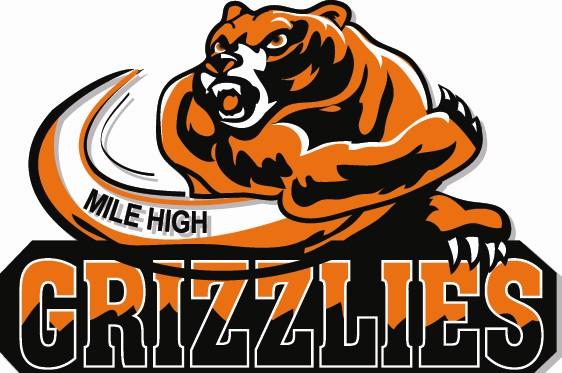 FOLLOW US ON TWITTER CLICK THE GRIZZLIES MASCOT!! 
---
PRACTICE INFORMATION IS AT THE BOTTOM OF THIS PAGE The Grizzlies New Home Field 
Trailblazer Stadium
100 S. Kipling
Lakewood, Co. 80226
THE MILE HIGH GRIZZLIES STILL HAVE ADVERTISEMENT OPPORTUNITIES FOR THE 2014 SEASON.  HURRY TIME AND SPACE IS RUNNING OUT.
PLAYBOOKS
Playbooks will be handed out to all players that have signed a Committment form to the Grizzlies Playbooks WILL be considered TEAM EQUIPMENT So bring it out fella's, Be a part of the 2014 Mile High Grizzlies Be prepared with lids and pads, and your $40 tryout fee. Lets get everybody on board early this season so We Can Be The Best We Can Be.
---
Enjoy pictures of our Grizzly family from years past and some of our most current games!
---
---
TEAM PRAYER
Dear Lord
in the battles as we go through life;

We ask for a field that's fair.
A chance that's equal to all in the strife;

The courage to do it or dare.
If we should win, let it be by the code;

With our faith and honor held high.
If we should lose, let us stand by the rules;
And cheer as the winners go by.

Day by day we get better and better;
A team that can't be beat, won't be beat.
Amen!
---
2008 COLORADO FOOTBALL CONFERENCE CHAMPIONS

  
---
SPONSORSHIP HANDOUT
Looking for an opportunity to sponsor a team? Ever thought about sponsoring a semi-pro football team? The Mile High Grizzlies are looking for sponsors for the 2013 season. If you are interested, please click on the handout link to the left and download the package and submit to any of our coaching staff!
---