: Sponsors
Ameriprise Financial Services, Inc.
806 Stone Creek Parkway, Suite 1
Louisville, Kentucky
40223


Financial planning is about more than numbers. It's also about dreams.
Sharing your dreams with a personal financial advisor is the first step toward realizing them. Dream > Plan > Track
Phone: 502-412-4050
Anthem Bluecross / Blueshield
| | |
| --- | --- |
| | Health insurance for individuals, families & employers. |
Ashley Furniture
11521 Bluegrass Parkway
Louisville, Kentucky
40299


Quality, Style, Selection, Service
These are the four cornerstones to our business model. They are the basis for every decision we make and the guiding principles to our mission statement:
We want to be the best furniture company

Phone: 502-238-2347
Rogers Group, Inc.
12808 Townepark
Louisville, Kentucky
40243


Together, we create opportunities for people to succeed. You can rely on Rogers Group to deliver high-quality products at competitive prices to meet the tightest construction schedules.
Phone: 502-244-7060
Triax Media Group LLC
12123 Shelbyville Road, Suite 100
Louisville, Kentucky
40243


Our primary business is the creation of Enhanced CD-ROMs containing custom multimedia, music or other audio. We also offer our services for DVD, web site creation and development strategy, in addition to brand awareness consulting. We have forged strong relationships with large consumer brand companies, and our core strength lies within the Healthcare/Pharmaceutical realm.


Phone: 502-767-8936
Zip Express
1234 W. Broadway
Louisville, Kentucky
40203


There's no comparing the driving force of Zip Express - It's called commitment. Whether you need a package immediately rushed across town, a parcel delivered tomorrow, or a regular, reliable way to get your mail delivered to and from your Post Office Box - businesses around town count on us to deliver.


Phone: 502-515-6590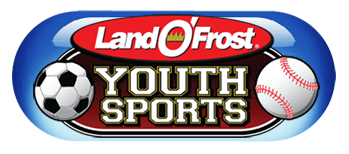 Land O Frost
Land O'Frost has sponsored over 275,000 children in youth sports leagues across the country since the program began in 2002. Our motivation to grow this program in the future is fueled by the energy we see in children and their families participating together in healthy, well-rounded experiences. We would like to make a stronger effort to better communicate and be more closely involved with the leagues, the parents, and the children wearing Land O'Frost jerseys. By inviting the leagues to post a special link on their own websites, we hope to build successful direct communication. The link will take parents to a special page on the Land O'Frost website that is only accessible by that link. The information we are requesting includes name, complete mailing address, email address if available, and league name.

Our intent is to offer parents more information about Land O'Frost and our youth sports mission. We will send special savings opportunities along with promotional announcements primarily via mail and occasionally via email. The initial mailing will include a coupon for a free package of lunchmeat, followed by cents-off coupons throughout the year. Special offers will also include a yearly gift for each child whose parent has signed up for inclusion in this program. The communications will occur at least quarterly and no more than monthly.

Land O'Frost absolutely will not share this information with any other company or party. It is solely for our purpose of building stronger relationships directly with the leagues and parents of the children we support.

The sponsorship of youth sports programs has been a richly rewarding experience for our company. We are grateful for the continuing opportunity to give back to deserving communities and to help keep children involved in positive character-building activities. We believe that at the heart of any worthwhile endeavor, in business and in life, there should be generosity and good will. In keeping with this philosophy, Land O'Frost seeks to deepen our relationship with leagues, parents, and children by more frequent and direct communication. Thank you for the opportunity to be more involved with the families that participate in youth sports activities with your league and your assistance in this endeavor.