MIDDLESEX RAPIDFIRE: Sponsors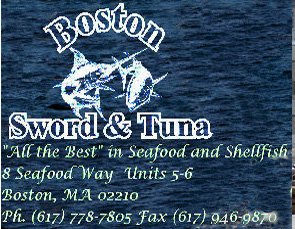 The Very Best Seafood!!!
Boston Sword and Tuna
American Refrigeration
Powered by AMERICAN REFRIGERATION!!
Phone: 978-474-4000
World Class Quality Products and Services
Jump on IN
470 wildwood ave
woburn , Massachusetts
01801


Childrens fun place to have partys and fun!
Phone: 781-939-JUMP (5867)
JM Brown Company

Jim Patterson - static clean
15 Adams St
Burlington, Massachusetts
01803


Static Clean has been helping clients for over 35 years with our state-of-the-art products and market-specific solutions. The Pull Down Menu below references common topics and solutions related to Static Control in the Industrial, Electronics and Bio/Pharma marketplace.


techsales@staticclean.com
Phone: 781-229-7799
Fax: (781) 229-4555
Tom Pesotti
44 Sunset Drive
Burlington, Massachusetts
01803


Financial Marketing Systems offers financial services,and estate planning includes; insurances, tax planning, wealth accumlation and preservation annuities and trust.specializing in senior citizens. The firm was established in Massachusetts in 1982. Mr. Thomas Pessotti is the President of the business, and is an independent broker. Ms. Mary Ann Pessotti is the Secretary. Any questions or problems should be directed to the attention of Mr. Pessott
Phone: (781) 272-9045
Fax: (781) 272-5522
D&H Backhoe
45 Mt. Pleasant Steet
Woburn, Massachusetts


Construction
Phone: (781) 933-5954
Robert F. Callahan
5 Fagg Street
Woburn, Massachusetts


Plumbing & Heating
Phone: (781) 933-5467
D"Arrigo Masonry & Landscaping Peter D'Arrigo
22 Cranes Court
Woburn, Massachusetts
01801


D'Arrigo Masonry & Landscape Construction Inc.
Phone: (781) 937-0903
Fax: 781.932.3452
ATCI of NE
Heating & Cooling installers and control work experts.... Central cooling and Heating jobs...

Keith and Gary Vienneau
porthing@aol.com
Phone: 603-231-3240
Axial Financial LLC
5 Burlington Woods Suite 102
burlington, Massachusetts
01803


Financial Services
info@axialfg.com
Phone: 781.273.1400
Avalon Building Controls
Air Control Products
Watertown Supply
33 grove street
Watertown, Massachusetts
02472


Plumbing supply's
hot water heaters
Piping needs
boilers ect...

jimt@watertownsupply
Phone: 617)924-2840
Fax: fax: (617) 924-0428
American Refrigeration
149 Rivers street suite 3
north andover, Massachusetts
01810


Refrigeration - Mechanics

Ice plants
Phone: (978) 474-4000
Pizza Works
222 Cambridge Street
Burlington, Massachusetts
01803


Pizza King of the Rapidfire softball teams
mention rapidfiire and tell them you get 10% off your order....
Main Event Tuxedo
8 ne england executive park
burlington , Massachusetts
01803


Tux Rental of Rapidfire softball
make sure to mention rapidfire softball
also cleaning service of rapidfire suites clothing - owner Peter Russo
Phone: 781-648-6800
Morandi's Barber Shop
1 Mountain Rd
Burlington, Massachusetts
01803


Barber shop of the Rapidfire softball team

Tell Joe Morandi you were sent in by Rapidfire softball!
http://morandisbarbershop.com/
Phone: (781) 272-9826