Miami Elite Volleyball Club: Future Stars
Director - Julie Doan Kurenuma: miamielitevbc@aol.com
The 2014 Future Stars season begins Wednesday, January 15! Contact us with questions.
Ages: Girls and boys, 6U-11U.
Season: Begins Wednesday, January 15, 2014.
Practice days & times: Wednesdays 6:00PM-7:30PM.
Practice schedule: posted in the Calendar tab.
Location: St. Timothy Catholic School, Miller Drive and 102 Ave. And Westminster Christian School, SW 152 St and 67 Ave.
Total cost for the season: $500 due at registration. Cash, check or credit cards accepted.
Cost includes: 12 sessions of training and practices, coaches' salaries, equipment, facility rental, insurance and practice gear.
Registration Form: Handouts tab and below.

How to register: Download the form, (1) fill it out and either mail in the form with payment to: Miami Elite Volleyball - 5510 SW 103 PL, Miami, FL 33165 - OR (2) scan and email the Registration Form and Credit Card Authorization Form to: miamielitevbc@aol.com.
What to expect: The program will emphasize FUNdamentals and create a solid volleyball foundation. The players will be in a high-energy, competitive environment and learn a variety of skill such as forearm passing, setting, overhand attacking, overhand serving, defensive play, diving and more! We will play a variety of games including full court 6v6 and variations of split court tournaments, creating game-like situations.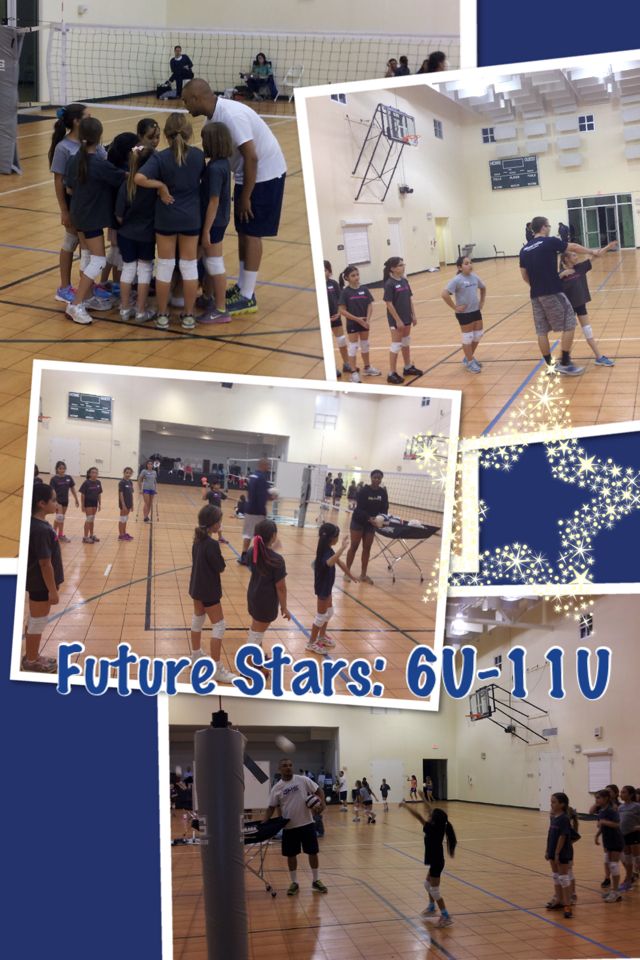 If your child is in 6th-8th grade the Training Program is for them! Contact Director Katie Moon for more info: miamielitevbcKM@aol.com.
Handout:
2014 Information & Paperwork