SB AAA Orioles: Welcome
Tuesday, April 24
Welcome SB AAA Orioles
BENCH PARENT / FIELD MAINTENANCE SCHEDULE
For the field maintenance, the HOME team rakes and lines the field prior to the game. The VISITOR rakes the field after the game.
If your daughter will be missing any games, please be sure to let the coaches know and also, please copy Annie Flynne on that email.
Debbie Sieberlich will be sending out a note soon regarding our concession times for those that need to fill some volunteer hours and she will also be collecting the ticket orders for the Brewers game. Please give those order forms to her when you see her. Debbie will also pick up team photos and distribute them to families. Thank you, Debbie!
When volunteering for a job, please remember to bring your volunteer sheet with you to be signed. There will be no sign-in sheets to keep track of who worked what shift.
Orioles Softball Schedule
Date/Time Field Visitor Home Snack/Bench Parent Raking/Lining/Score
5/5/12 12:15PM SB7 Brewers Orioles Sieberlich Blowers
5/7/12 5:30PM SB8 Mariners Orioles Baumann Timm
5/12/12 1:30PM SB8 Dodgers Orioles Lex Johnson
5/15/12 5:30PM SB7 Orioles Phillies Timm Blodorn
5/19/12 8:30AM SB7 A's Orioles Blowers O'Dell
6/1/12 6:00PM SB7 Orioles Brewers Blodorn Lex
6/2/12 10:45AM SB7 Orioles Mariners Johnson Baumann
6/5/12 6:00PM SB7 Dodgers Orioles O'Dell Sieberlich
6/9/12 8:30AM SB7 Phillies Orioles Lex Flynn
6/11/12 6:00PM SB8 Orioles A's Baumann Blowers
6/19/12 6:00PM SB7 Orioles Twins Johnson Timm
6/23/12 1:30PM SB8 Orioles Brewers Flynn Johnson
6/25/12 6:00PM SB7 Orioles Mariners Blowers Blodorn
7/2/12 6:00PM SB8 Twins Orioles Flynn O'Dell
Sunday, June 24
Game/Tournament Update
Great effort from all of the girls yesterday. Coach Kurt and I have really noticed a lot of improvement in each player!
As I mentioned yesterday, we have two more regular season games scheduled and the tournament bracket is now available (http://mfll.sportstech.net/Scheduler/public/report.aspx?contest=56&header=on). Here is what I know about who is out for the upcoming games:
Monday, June 25th (SB#7 vs. Mariners @ 6:00 pm) - Megan out
Monday, July 2nd (SB#8 vs. Twins @ 6:00 pm) - Sara, Grace and Kennedy out
Tournament
Saturday, July 7th (SB#7 vs Brewers @10:45) - Maggie and Sydney out
If we win on 7/7 - we play Monday, July 9th (SB#8 @ 6:00 pm)
If we lose on 7/7 - we play Tuesday, July 10th(SB#8 @ 6:00 pm)
Under various scenarios we could also play on 7/13, 7/14, 7/17 and 7/20.
Please let me know if your girl won't be able to make any of the games. Look forward to seeing everyone tomorrow night.
Go Orioles!
Monday, June 4
General Reminders
A couple of reminders:
Garbage pick-up -- don't forget the t-ball field and the trashcans by the hand-washing stations. On Saturdays, it looks like games are ending around 6:00. Please do the last clean-up before that time, otherwise the Complex is locked. Also, with Sunday games, the Tuesday trash pick-up is very important!
***********
REMINDER: Anyone working concessions must wear a hat. If you forget to bring one of your own, there are hats available for your use; the hats are $2.00/each.
************
VOLUNTEERS NEEDED:
Lower Concessions - Tuesday, June 5th, 5:30 - 8:00
Park Clean-Up - Tuesday, June 5th & Thursday, June 7th.
********
From Jill Blawat and Kary Neman:
Team Parents-
This is a reminder that Brewer Ticket orders need to be picked up Saturday June 9th between 10-12 near the lower concession stand. If you did not turn in orders for tickets, check with your team to see if anyone ordered tickets separately as you will still need to pick them up.
There are still plenty of tickets available so if anyone is still interested please have them contact
Jill@blawat.com
Wednesday, May 30
Volunteer Opportunities
Here are some volunteer opportunities. Also, our team is still looking for 2 volunteers on Sat. June 16th and one from 2-3 that same day.
Contact Debbie Seirberlich if you can help on the 16th.
Concessions Help Needed:
Friday: Uppers - 5:00 - 8:00
Sunday - Lowers - 11:30 - 5:30
Uppers - 11:30 - 4:30
thanks so much,
Heather
MFLL Volunteer Coordinator
Monday, May 28
May 30th - Extra Practice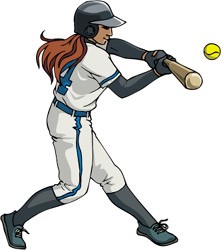 Optional Practice to Get Ready for Next Weekend's Games!
Coach Kurt and I are putting together an optional practice on Wednesday (5/30) at 5:30. Because there are no fields open at the complex that night, we are going to have the practice at Oakwood Park. Not sure if we will be able to get on one of the ballfields there; but if not, the soccer field are usually open. Please look for us and we'll find a space that works. Just a one-hour practice to get the rust off and do a bit of batting practice. Please email me and let me know if your daughter will be able to attend or not. Sorry for the short notice.
Coach John
Tuesday, May 22
Coach Update
Orioles Families:
We've had an exciting first 4 games. Coach Kurt and I are proud of the girls and how they worked as a team to hit our goals in the early part of the season. Now we have almost 2 weeks off before our next game and 4 games in 5 days (starting June 1). We are trying to arrange an optional practice sometime before then. In the meantime, please play catch with your girl or even try a little batting practice, it's a lot of fun and will help keep the rust off. Also, there is another pitching clinic sponsored by the LL on Sunday morning from 9-10 a.m. at SB7. Sara and I attended last week and learned some valuable drills and skills.
Enjoy the Memorial Day Weekend,
John
Monday, May 21
Facility Rules Reminder
Hello Families –
Minus a few rainouts, based on a lot of comments received, we seem to be off to a good start this season. Players, coaches, and fans all seem to be having a great time playing some of the best baseball I've seen in years; in all divisions. That is a testament not only to the hard work of the players, but to that of the coaches & families as well.

As we get settled into our season, I'd like to remind everyone of our facilities' rules (The Complex, Holy Cross, Killer Hill diamonds):
No tobacco products of any kind (this includes not smoking inside your vehicles – absolutely not allowed; please wait until you've completely exited the facility).
No alcoholic beverages of any kind.
No profanity or abusive language.
No pets of any kind (in or out of cars; please leave all pets at home).
No stone throwing.
No fence climbing.
No playing around or between vending machines (very dangerous).
No bike riding, skateboarding, rollerblading, or scootering on walkways throughout The Complex while games are being played. (children & adults)
No parking or driving on grass areas (please drive through all lots before attempting to park on the grass; there are usually spots open & will save our grass!).
No parking or dropping players off on the Complex roadway or on Mill Rd. (not only dangerous, but you will be ticketed).
No climbing or sitting on equipment boxes.
Play catch on grass areas only (not in parking lots or walkways).
Thank you for following these rules. They are very basic and designed to ensure everyone's safety.

Please continue to enjoy your season!

Good luck to all,

____________________
Mark McLean
MFLL
Thursday, May 17
Today's Update
Hello everyone. I know I said I'd pick up the order forms from each of you on Tuesday night...Mother Nature changed those plans. I will be collecting these at our game on Saturday morning. I do need these on Saturday morning, I have to hand them in immediately following our game.
Also, I will be picking up pictures on Saturday and will be handing them out next week (hopefully on Sunday to most of you). Have a great rest of the week and I'll see you Saturday morning.
PS...Anyone available to work next Wednesday night for the first hour (5-6) in the concession stand? I will fill in for the rest of the time, but can't get there until 6:00. Also...we still need 3 volunteers for Saturday, June 16th from 11:30 - 3 and one from 2-3.
Thanks,
Debbie Seiberlich
Sunday, May 20
Tuesday 15th Make up Game
Hello everyone. Our make-up game from last Tuesday is scheduled for Sunday, June 3rd at 12:00. Hopefully everyone can make it to the game. If not, please let the coaches know so they can plan accordingly.
Thanks,
Debbie Seiberlich