Metro Celtics: Welcome
Metropolitan Youth Sports Foundation, Inc
Welcome to the Metropolitan Youth Sports Foundation Inc (Metro Celtics AAU Basketball Organization) a 501 (c)(3) non profit organization that provides our future stars, boys and girls, a chance to compete in AAU Basketball. We are committed as an organization to foster an environment on sportsmanship, athletic excellence, physical and mental discipline, self-esteem and leadership. We believe these elements are essential for each player to reach his or her full potential.
CELTICS NEWS
"FUNDRAISER"
We are still collecting forms for our "Metro Celtics Apparel" to support our program we need 15 orders to meet our goal, so we are extending the deadline to Monday, February 13, 2012 Coach Malcom will be at the OCC Center collecting those forms from 6:45pm-8:15pm.
"REGISTRATION"
The 2012 registration forms and money are due by February 15, 2012 and the fee is $175!!
EVENTS
"2nd Annual Invitational Tournament"
When: April 6th-8th
Where: OCC Center
Who: Girls/Boys Teams Grades 4th-12th A/B/C
Contact: Coach D (301) 254-1214
Our "1st Annual Invitational Tournament" was a success and we would like to thank all the teams who participated this weekend.
CHAMPIONS
COLUMBIA RAVENS- 8TH GRADE CHAMPS
VA HOKIES- 5TH GRADE CHAMPS
METRO CELTICS- 4TH GRADE CHAMPS
RUNNER UPS
CSA- 8TH GRADE
ABCG- 5TH GRADE
GREAT FALLS- 4TH GRADE
Contacts
For any inquires or any info please email us info@metroceltics.com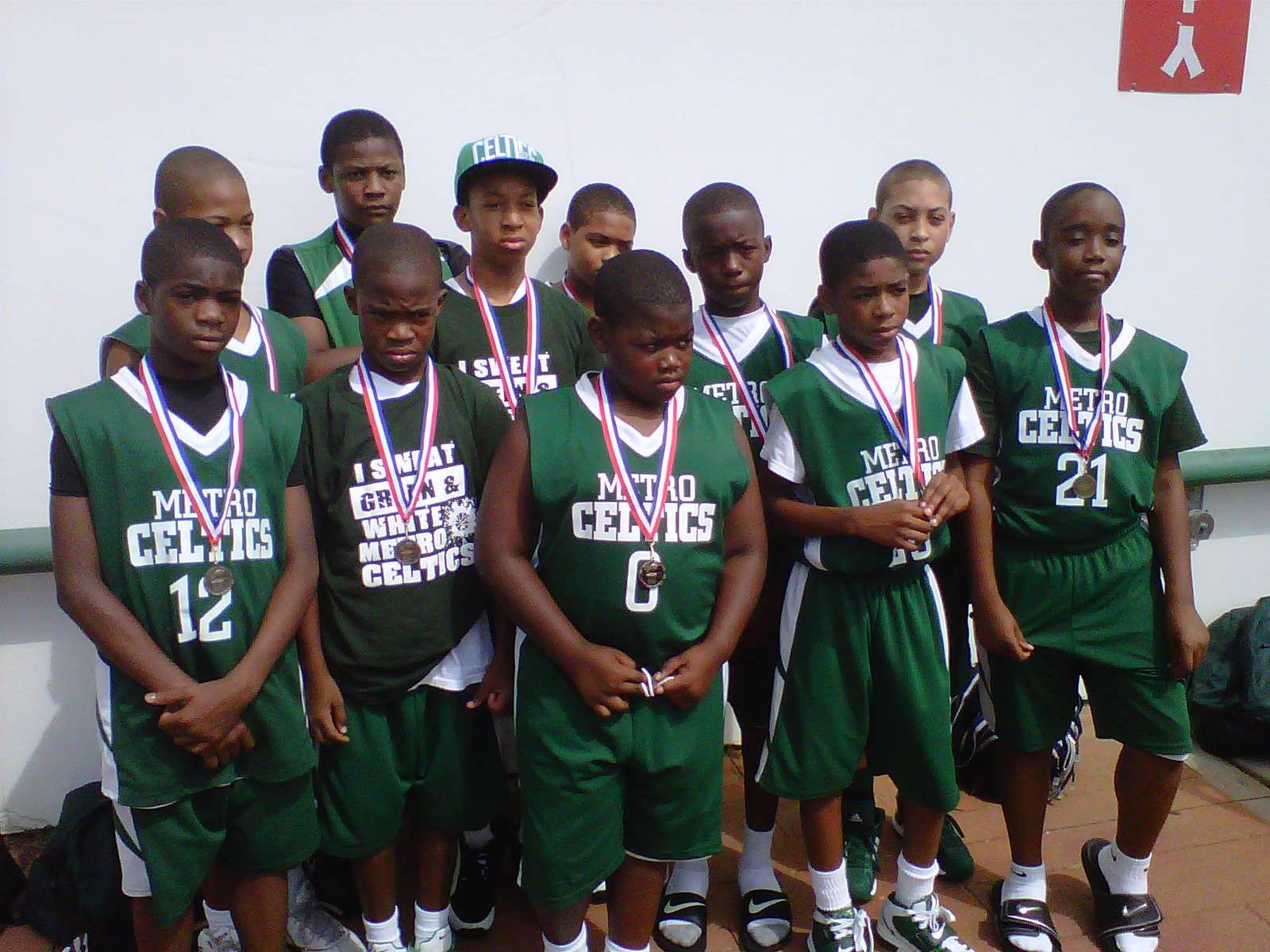 WWW.METROCELTICS.COM ALSO FOLLOW US ON TWITTER.COM/ @MetroCeltics @Metro_Celtics
win