Merritt Island Mustangs Pop Warner Football: Welcome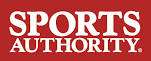 Mustangs Family Night at Chick-fil-A Monday, September 29th from 5 to 8 PM Come out and eat - tell them you are with Pop Warner and we get 10% of the sales!!!
2014 Pop Warner Football Schedule
September 27th (Home) vs New Symrna Beach
JrPeeWee 8:30am, PeeWee 10:00am, JrMidget 11:30am, MM 1:00pm, TM 2:30pm Midgets nogame October 4th (Home) vs Port Orange JrPeeWee 8:30am, PeeWee 10:00am, JrMidget 11:30am, Midget 1:00pm, MM 2:30pm, TM 4:00pm October 11th @ North Brevard Hawks TM 8:30am, Midget 10:00am, JrMidget 11:30am, PeeWee 1:00pm, JrPeeWee 2:30pm, MM 4:00pm October 18th @ Melbourne Ducks TM 9:00am, MM 10:30am, JrPeeWee12:00pm, PeeWee 1:30pm, Midget 3:00pm JrMidget nogame
COACHES WILL LET ALL PLAYERS KNOW WHAT TIME TO BE AT THE FIELDS FOR WEIGH IN. THE TIMES POSTED ARE GAME TIMES ONLY AND PLAYERS WILL NEED TO WEIGH IN PRIOR TO GAME TIME. PLEASE LOOK FOR EMAILS AND INFORMATION DIRECTLY FROM YOUR TEAM MOM OR COACH. GO MUSTANGS!!!!!!!!!!!!!!!
________________________________________________________________________________________

2014 Sponsors

THE SPORTS AUTHORITY AT MERRITT SQUARE MALL
COZY CORNER CAFE VICTORY CASINO CRUISELINES
REMAX SOLUTIONS CREST CLEANERS
CROSSLEY SHEAR, INC. BLACK'S SPRAY SERVICE
KDI (Kings Duck Inn) CHICK-FIL-A Merritt Square Mall
RECROMAX, LLC. DAWSON LAW, P.A.
DAVE'S BODY SCULPT SHOP MERRITT ISLAND MOOSE LODGE
ISLAND MOTOR SALES COURTENAY ANIMAL HOSPITAL
FIVE GUYS BURGERS AND FRIES YOGURT MOUNTAIN
VERIZON WIRELESS TCC HAPPY HOME INSPECTIONS
SEA CLEAR POOL SERVICE
Thank you to all our awesome sponsors this 2014 season. This season would not be a success with all your help and support. So again THANK YOU ALL!
_________________________________________________________________
The Pop Warner Merritt Island Mustangs wish to invite you to become a partner in what promises to be a successful 2014 Season. We are a non-profit charitable organization that provides local youth with the opportunity to compete in football and cheer on a local and national level. Pop Warner mandates that our participants maintain the highest character, discipline and scholastics to compete. It is with great regularity that our football and cheer teams compete in playoff games within our region. We have also had teams participate on the national level, to include our Junior Midget team ranking number two in the nation in the 2010 season.
Aside from on the field competitions, our athletes compete for scholastic excellence throughout the year. Scholastic requirements are established for athletes competing and those that excel in academics compete in the Pop Warner Little Scholars program. The Little Scholars program awards scholarships to those athletes that display the highest regard for academics. Again, the Merritt Island Mustangs continually place very high in the local and national level.
Our association exists due to dedicated volunteers, fundraising efforts, and charitable donations. I assure you, running a youth sports association is quite expensive; equipment, helmets, shoulder pads, football uniforms, cheer uniforms, field preparations, first aid equipment, referees, the list goes on and on. This is a particularly trying year as we find ourselves in need of replacing many of our helmets as their service life has expired.
In the Handouts Section, please find a pricing sheet for the ability to advertise at our home field; Jefferson Middle School.
On behalf of the Pop Warner Merritt Island Mustang family, I thank you in advance for assisting our association and the children we serve.
Thank You,
Nicholas Donahue, President, Merritt Island Sports Association
Handout:
Fundraiser Form
Click Here to Visit our Facebook Page !
Monday, February 14
Photos