Merritt Island Mustangs Pop Warner Football: Welcome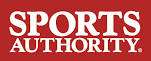 This next week is going to be very busy and exciting. Equipment handouts, drink donations coming in, spirit nights, and practice starts. Please check the website on a daily basis as new information will be added as it becomes available. ________________________________________________________________________________________ WE ARE ASKING ALL FOOTBALL PLAYERS AND CHEERLEADERS TO DONATE DRINKS TO SELL IN THE CONCESSION STAND THIS SEASON! EACH TEAM HAS BEEN ASSIGNED A DIFFERENT DRINK PLEASE BRING THOSE WITH YOU TO EQUIPMENT PICKUP THIS WEEK AND DROP THEM OFF AT THE CONCESSION! THANK YOU IN ADVANCE FOR YOUR HELP IN SEEING THIS SEASON RUN SMOOTHLY AND EFFICIENTLY.

Tiny Mite FB and Cheer bring 2 -8pk 20oz RED gatorade/powerade 


Mitey Mite FB and Cheer bring 2 -8pk 20oz BLUE gatorade/powerade 


Jr. Pee Wee football bring 2 -8pk 20 oz ORANGE gatorade/powerade 


Jr. Pee Wee Cheer bring 2 -8pk 20oz YELLOW gatorade/powerade


Pee Wee football players bring Sprite or Sierra Mist 2 -12 pk cans


Jr. Midget football players bring Diet Pepsi or Diet Coke 2 -12pk cans


Midget football players and Cheer bring Pepsi or Coke 2 -12pk cans


______________________________________________________________________________________________________________________________ 

POP WARNER SPONSORS
THE SPORTS AUTHORITY AT MERRITT SQUARE MALL
COZY CORNER CAFE
COURTENAY ANIMAL HOSPITAL
CREST CLEANERS AND LAUNDRY
CROSSLEY SHEAR, INC.
BLACK'S LAWN CARE
KDI (Kings Duck Inn)
CHICK-FIL-A Merritt Square Mall
RECROMAX, LLC.
MERRITT ISLAND TITLE AND ESCROW
DAVE'S BODY SCULPT SHOP
MERRITT ISLAND MOOSE LODGE
ISLAND MOTOR SALES
FIVE GUYS BURGERS AND FRIES
YOGURT MOUNTAIN
Thank you to all our awesome sponsors this 2014 season. This season would not be a success with all your help and support. So again THANK YOU ALL!
__________________________________________________________________________________________
First Practice/Conditioning
Aug 1st, 5-7:30 pm
____________________________________________________________________________________
2014 FOOTBALL SCHEDULE
AUGUST 23- @ NEW SYMRNA BCH (Jamboree)
AUGUST 30- (Home) WEST VOLUSIA
SEPTEMBER 6- BYE WEEK(sub to change)
SEPTEMBER 13- @ PALM BAY
SEPTEMBER 20 -(Home) DELTONA
SEPTEMBER 27- (Home) NEW SYMRNA BCH
OCTOBER 4- (Home) PORT ORANGE
OCTOBER 11- @ NORTH BREVARD
OCTOBER 18- @ MELBOURNE (Ducks)
Times will be posted once we receive those from ECC!
_________________________________________________________________________________________
Tackle Football Divisions of Play:
Age/Weight Division

Age(s)

Certification Weight Range

TINY-MITE
(older/lighter)

5-6-7
No older/lighter

35-75 lbs
No older/lighter

MITEY-MITE
(older/lighter)

7-8-9
N/A

45-90 lbs
N/A

JUNIOR PEE WEE
(older/lighter)

8-9-10
11*

60-105 lbs
60-85 lbs

PEE WEE
(older/lighter)

9-10-11
12*

75-120 lbs
75-100 lbs

JUNIOR MIDGET
(older/lighter)

10-11-12
13*

90-145 lbs
90-120 lbs

MIDGET
(older/lighter)

12-13-14
15*

105-170 lbs
105-140 lbs
Board Members for 2014
President - Nicholas Donahue donahue1010@gmail.com
Vice President - George Schehl gpschehl04@gmail.com
Commissioner - Matt Handwork -- camomaxracing@gmail.com
Secretary - Carla Hattaway chattaway101@gmail.com
Treasurer (2 year term) Angie Goral angie.goral@gmail.com
Cheerleading Coordinator (2 year term) - Lauren Stallbaum lstallbaum@yahoo.com
Scholastic Coordinator - Charlotte Donahue cripka77@gmail.com
Director of Football - Mike Guadagno m.guadagno76@gmail.com
Director of Safety - Eric Holt ericholt163@hotmail.com
Director of Operations - Kenny Bibee kennybibee@yahoo.com
Awards and Banquets - Cheryl Dawson dawsontitle@att.net
Scholarship Registrations - Cheryl Dawson 321-986-8954 dawsontitle@att.net
Community Relations - Stacy Jones wvgirlfl@gmail.com
Equipment Director - Ken Koby kencindykoby@bellsouth.net
Fundraising Director - Kelley Handwork handwork48@gmail.com
Webmaster - Geana Whitehead geana1201@yahoo.com
Concessions Director Kimberly Hettinger kimhett@yahoo.com
Compliance Officer - Kelley Bibee kelleybibee@att.net
The Pop Warner Merritt Island Mustangs wish to invite you to become a partner in what promises to be a successful 2014 Season. We are preparing for the upcoming season and need the help of partners such as you.
The Pop Warner Merritt Island Mustangs are a non-profit charitable organization that provides local youth with the opportunity to compete in football and cheer on a local and national level. Pop Warner mandates that our participants maintain the highest character, discipline and scholastics to compete. It is with great regularity that our football and cheer teams compete in playoff games within our region. We have also had teams participate on the national level, to include our Junior Midget team ranking number two in the nation in the 2010 season.
Aside from on the field competitions, our athletes compete for scholastic excellence throughout the year. Scholastic requirements are established for athletes competing and those that excel in academics compete in the Pop Warner Little Scholars program. The Little Scholars program awards scholarships to those athletes that display the highest regard for academics. Again, the Merritt Island Mustangs continually place very high in the local and national level.
Our association exists due to dedicated volunteers, fundraising efforts, and charitable donations. I assure you, running a youth sports association is quite expensive; equipment, helmets, shoulder pads, football uniforms, cheer uniforms, field preparations, first aid equipment, referees, the list goes on and on. This is a particularly trying year as we find ourselves in need of replacing many of our helmets as their service life has expired.
In the Handouts Section, please find a pricing sheet for the ability to advertise at our home field; Jefferson Middle School.
On behalf of the Pop Warner Merritt Island Mustang family, I thank you in advance for assisting our association and the children we serve.
Thank You,
Nicholas Donahue, President, Merritt Island Sports Association
Click Here to Visit our Facebook Page !
Monday, February 14
Photos