Murphy Canyon Little League: Welcome
Welcome to the Official Murphy Canyon Little League website!
At Murphy Canyon Little League we strive to make our fields a safe family fun facility.
We are proud to serve the Boys and Girls ages 4-16 years old that live in the Murphy Canyon Military Housing Area of San Diego.
Murphy Canyon Little League was first establishied in 1975 and we are proud to celebrate our 38th year as a chartered Little League serving the Community of Murphy Canyon.
There are NO pets allowed at our fields. Please leave them at home when you come.
---
We offer 6 different Divisions of Baseball that include:
T-Ball (4-6), Rookies (7-8), Minors (9-11), Majors (9-12), Juniors (13-14), & Seniors (15-16).
***Local League Rules for each division may be found through the visitors tab located at the top of the screen.***
For more information on joining our Little League or Board of Directors please email us at mcllpresident@murphycanyonlittleleague.com
---
PLEASE CHECK OUR FACEBOOK PAGE TO SEE IF MCLL FIELDS ARE OPEN FOR PRACTICES AND GAMES.
WE WILL ANNOUNCE CLOSURE BY 4PM*
---
*Give us your opinion*
Scroll to the bottom of the Parent/Volunteer tab for 'ICE'.

---
MCLL IS CURRENTLY SEEKING SPONSORS FOR 2013-2014 SEASON!!!!!!
If you are interested in becoming a Sponsor or know someone who would, you can find the Sponsor forms under Documents in the left hand side menu. If you are a parent and would like to donate an item for raffle we gladly accept those as well. If you have any questions, please contact our President at mcllpresident@MurphyCanyonLittleLeague.com
---
Mailing Address: P.O. Box 420013, San Diego, CA 92142
Tuesday, June 17
2014 All Star District Tournament
2014 All Star District Tournament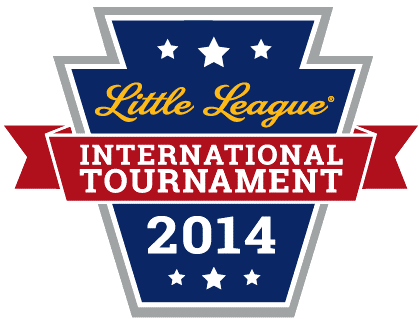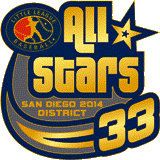 Did you know that there are 5 levels in the All-Star Tournament? The first level is District. The second level is Sections. The third level is State. In Southern California, since there are many leagues, Little League has divided Southern California in half and have 2 tournaments called Sub-Divisions. The winner of the Sub-Division south plays the winner of the Sub-Division North in the State Championship tournament. After State are Regional's and finally the World Series. The lower divisions, 9/10's and 10/11's end their tournaments at the State Level. If you would like to know all the dates and locations of the various tournaments, take a look at our
2014 All Star Baseball Tournament Levels handout
, to see where the road to the World Series will take you.

The District All-Star Tournament begins for all Divisions except Seniors on June 21st. Pleaseclick our Fields & Facilities page for directions to your game. Be sure to check back often as information could change due to circumstances beyond our control.

Mike's Action Photos is our official photographer during the tournament, to view photos of your favorite player and/or team, just click on the Action Pass and it will take you to his website.
Below are the All-Star brackets for each division and information that you will need if you're involved in the tournament. We will update these brackets each night during the tournament.
If you would like a one page copy of the brackets, please go to our
All-Star bracket Handout
section. These brackets will not be updated during the tournament.
---
*Parents and Volunteers*
Interactive Customer Evaluation (ICE)
We want you and/or your child to have the best experience possible with Murphy Canyon Little League. Please let us know how we can make this happen or let us know who we can commend for a job well done. We cannot promise that your recommendations can take effect this season but your suggestions may help next year.
MCLL Mailing List
---
---
Road Runner Email Issues
It has come to our attention that Road Runner email accounts are not receiving email correspondance from any @MurphyCanyonLittleLeague.com email address. We are looking into ways to remedy the problem. In the meantime, if you have another email account that you use please email us (
MCLLBoard@MurphyCanyonLittleLeague.com
) with the alternative email.
---
No Smoking
within 50 feet of the fields
Please Smoke in the designated areas
---
Leave Your Pets at Home!
There are NO PETS allowed at the fields!
Please do not bring your pets to the fields during practice, games and events. For the safety of our players, parents and volunteers, you will be asked to remove them from the premises.
---
MCLL Volunteer Badges
Are the volunteers working on the field with your children cleared through MCLL?
ALL MCLL Volunteers regardless of what position they hold, are required to have a VISIBLE badge (attached to clothing) while on the field, in the dugout, in the scorebooth or in the concession stand.
If you do not see a badge, you have the right to ask to see it. (That includes board members, managers, coaches, etc.)
If they don't have one to show you, you have the right to ask them to leave the field or you may contact a board member immediately to report it.
NO ONE WITHOUT AN MCLL VOLUNTEER BADGE SHOULD BE ANYWHERE OTHER THAN BLEACHERS AND PARKING LOTS.
With everyone's help, we can make MCLL a safe place to play!
---