Maumelle Sports Association: Welcome
(501) 791-9999 MSA Information Hotline
---
USSSA Tournament Teams:
Please join us April 25-27
Barnhart H&A Open-Global Qualifier
---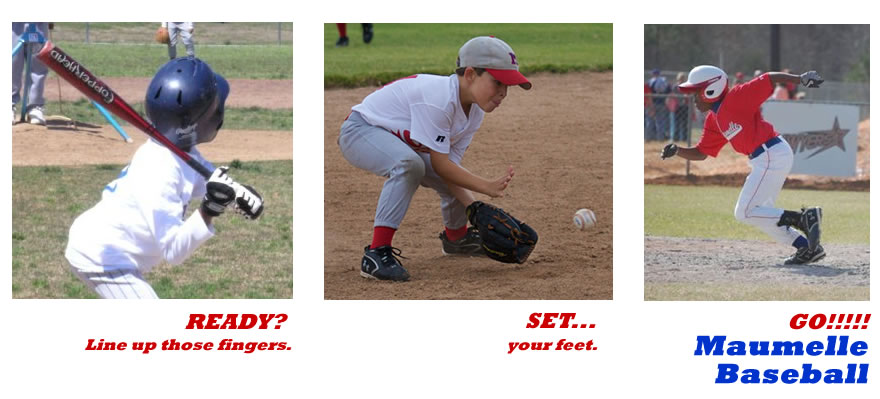 Thank you for playing Maumelle Baseball!
---
USSSA Tournament Teams:
Check out our 2014 Spring/Summer events
(Look Who's Coming tab on left)
NOTICE: The oval-shaped, paved area in front of the park entrance is a FIRE LANE. Vehicles parked there can be ticketed and/or possibly towed.
Please secure your vehicle! Lock valuables in the trunk or conceal them from view.
Questions? Need to speak to someone? Check out: Recreational Contacts.
Schedules, Rules, Equipment lists. Check out: Hand-Outs.
Background Check Form: Click here.