MASS DRIFTERS: Drifters History



The Drifters story begins in the fall of 1987. Two
women, Carol Savino and Janice Tilly decided to put together a
team of girls and provide them with the opportunity to learn and
play the game of Fastpitch Softball at a more competitive level
and to also provide a program for future players for many years
to come.

Having both played and coached previously,
Carol and Janice formed a partnership and their first "Girls
Fastpitch Softball Organization" was formed. Tryouts were
held and the players were chosen.The team consisted of mostly
14 year old girls, that would be representing a 16U team.

This competitive team which had 16 members
and 2 coaches, would work very hard together to develop their
skills. It was decided that their colors would be red, white, and
blue and they would call themselves the "Bay State Eagles".

Though a first year team, the 1988 Bay State
Eagles played well and finished their season with a respectable
record. In 1990, Carol and Janice added another team to the
organization which would be an 18U team, also known as the
Bay State Eagles. They too finished with a well played season.

Jumping ahead to the year 1992, a change
in the organization was about to happen. They would no longer
be known to the softball world as the Bay State Eagles. You see,
back in the summer of 1970, Carol was coaching a team in the
Kirby League. The team was based out of Stoughton, MA.
On this team was a girl who caught Carols eye. She was a skilled
and determined young athlete. This girl continued to progress in
her game, and she went on to play "semi-pro" softball for a team
called the "Waltham Drifters". Her name was Mary J. Dunphy.

Not liking the name Mary, she went by Jackie.
She was a 1976 graduate of Bridgewater State College and
later passed away of cancer at the age of 37 in 1992. There's a
scholarship named after her, the "Mary J. Dunphy Memorial
Scholarship" which is given out each year from Bridgewater
State College.

Having been a former player for Carol
and a close friend over the years, it was decided that the
combination of Jackie's last name and the name of her
"semi-pro" team that she played for, would create a new name
for the Eagles. It was in Jackie's honor the the "Dunphy Drifters"
came to be.

In 1998 the organization grew to four teams,
two 16U and two 18U. The year 2000 brought changes in their
uniform colors. They went from the red, white, and blue to navy
blue and orange for a new look. Also in the year 2000, there was
to be yet another change. The name "Dunphy Drifters"
would now be known as the new name, the "Mass Drifters". The
reason behind this was very simple. Every place the "Dunphy
Drifters" went, tournaments that they entered, the name
Dunphy was being misspelled in every way, shape, and form that
one could imagine. Enough was enough.

Between the years 2000 and 2004, the
organization really took off. Teams with age groups from 10U
all the way up to 23U were added. As to this day, the
"Mass Drifters" are one of the largest Girls Fastpitch Softball
organizations around. We currently are fielding eight teams.

Many of our former players have gone
on to college to play softball for Division One, Two, and Three
schools through out the East Coast. Some of the
colleges attended by our former Drifters are, Franklin Pierce,
University of Southern New Hampshire, Trinity, University of
Maine, University of South Carolina, Bridgewater State,
Merrimack, Central Connecticut, C.W. Post, and Quinnipiac
College (which our former Drifter Patty Caron was a Hall of
Famer). Some of the girls have also
been awarded full scholarships due to their ability and
dedication of the game.

The Mass Drifters organization has had
their share of accomplishments over the years. Below are some
great moments we would like to share with you.


1994 18U ISA Fast Pitch National champions.
1994 16U Quebec Challenge Champions.
2001 16U 9th place rank in the Pony Nationals.
2001 12U State and Regional Champions.
2001 14U State and Regional Champions.
2002 18U 5th place rank in the Pony Nationals.
2003 16U State Champions.
2003 16U 5th place rank in the Pony Nationals.
2004 14U 5th place rank in the Pony Nationals.
2004 14U 8 1st place rankings out of 12 tournaments.
2005 16U ASA State Champions.
2005 23U NSA State Champions.
2005 16U National Colt Qualifier Champions.
2005 14U National Pony Qualifier Champions.
2007 14U ASA State Champions.
2007 23U Independence Cup Tournament Champions
2007 12U 2nd Place NCMASA Umpires Open
2007 18U (Showcase team) Dynamite Classic Champions
2007 23U (Elite team) 2nd Place Independence Cup tournament
2007 12U Tewksbury End of Year Tournament Champions


Over the years, the drifters organization
has shown its dedication to the game of Girls Fastpitch Softball,
by stressing sportsmanship, academics, family, and the
commitment to excel in the game of softball. We have a great
reputation throughout the state of Massachusetts and the Region,
along with the Fastpitch Softball community. As the Mass Drifters
continue to move ahead, we will always remember the individuals
whose tireless effort and desire, have brought this organization to
where it is today.

Through the years , many players, coaches,
and parents have come and gone but have not been forgotten. We
honor them with every game played, every victory, and most of
all, we honor the two women, Carol Savino and Janice Tilly,
who had that vision back in the year 1987 where it all started.
Thank you ladies.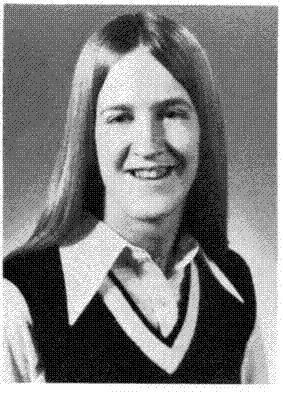 In Memory of Mary J. Dunphy
earth angel