Marblehead Softball Little League: Sponsors
National Grand Bank
91 Pleasant Street
Marblehead, Massachusetts
01945


Experience unparalleled customer service. Safe, sound & secure financial services. Full service banking.
Phone: 781-631-6000
Fax: 7816316000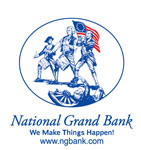 Uno Chicago Grill
970 Paradise Road
Swampscott, Massachusetts
01907


Deep Dish Pizza, All Natural Flatbreads, Appetizers, Steaks, Pasta, Chicken, Sandwiches, Salads, Desserts, Full Liquor Offerings, Beer, Wine, & Beverage.
Phone: 781-595-8667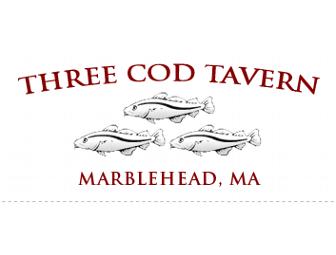 Three Cod Tavern
141 Pleasant St
Marblehead, Massachusetts
01945


Three Cod Tavern is by far the best "bar pub" and pub tavern in Massachusetts. The restaurant features a wonderful menu featuring fresh seafood and boasts one of the best Sports Bars in the area!

The tavern has a great night life for all to enjoy. It is also a wonderful family restaurant.

Muscular & Sports Therapy Center
14 Bessom St
Marblehead, Massachusetts
01945


Muscular Sports Therapy Center is a full-service fitness center that offers one-on-one attention for all your fitness needs. Its sprawling complex in Marblehead prides itself on small classes and a small client base to maximize personal attention and tailor to its customer's needs.

Muscular Sports Therapy Center's physical therapists and trainers are professionally trained and offer a myriad of services from massage, aerobics and strength training classes, as well as sports medicine.
msptcenter@gmail.com
Phone: 781-631-7532

Orange Leaf
Simply put, Orange Leaf is America's Frozen Yogurt™. We believe that the average American wants to make healthier decisions, but will most likely not make the healthier decision when given the choice between a rich and creamy traditional frozen dessert and an icy, bland frozen yogurt. At Orange Leaf, we provide you with decadent flavors reminiscent of your childhood trips to the local dessert shop as well as fruit-based flavors that will suit even the most health conscious individuals.
Phone: (781) 990-1167
North Shore Recycled Fibers Salem
53 Jefferson Ave
Salem, Massachusetts
01970


Since 1917, North Shore Recycled Fibers has been a paper and plastics collection facility in Salem.
Phone: 978-744-4330
Fax: 978-744-8857
Marblehead Sports Shop
145 Pleasant Street
Marblehead, Massachusetts
01945


The Marblehead Sport Shop is a family run business that has been a fixture in the town of Marblehead, MA for over 20 years. We offer friendly, personalized service and the highest quality sporting goods, clothing, games and toys to all who come through the door.
Phone: 781.639.0661