Manheim Athletic Association: Welcome
The Manheim Athletic Association serves kids in the Manheim Central School District. This includes Manheim Borough, Penn Township and Rapho Township. Our number one priority is the kids. We provide sports programs including Softball, Football, Flag Football and Cheering for all the youth of our community. Sign up and come out and be part of the fun!
There is still time to sign up for MAA Cheering and MAA Football. Contact us at info@maakids.com.
Click Here for Registration Forms
(All 3 forms must be completed for registration)
MAA Contact Information:
Address: PO Box 385 Manheim, PA 17545
General Email: info@maakids.com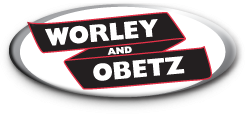 Thank you for sponsoring MAA
Wednesday, July 16
MAA To Take Part in The National Night Out August 5th
Thursday, July 10
There is still time to sign up for Football and Cheering