Manchester South Jr. Soccer League: Welcome
Registration fee is $60.00 per player, $140 max for 3 or more. Registrations received after June 30th will be $70.00 per player, $160 max for 3 or more.. Any registrations received after July 18th will be put on a waiting list.
Fall Soccer Sign-Ups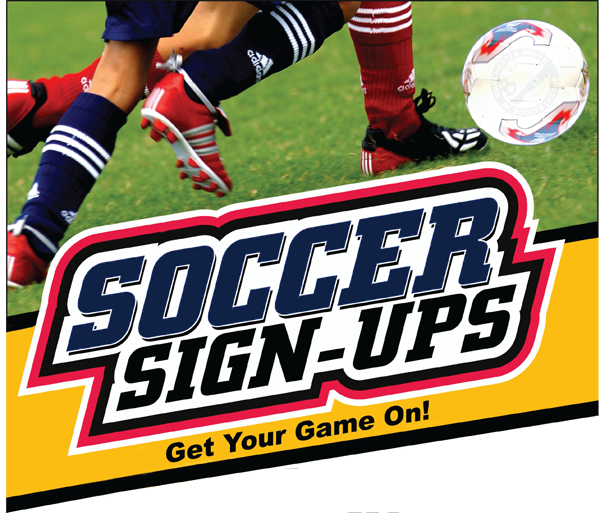 U6 through U19 Coed Divisions
Ages 4 -19 as of August 1st
In-Person
Date Where Time
Thurs 6/25/2015 South Soccer Clubhouse 6pm – 8pm
Mon 6/29/2015 South Soccer Clubhouse 6pm – 8pm
Sat 7/18/2015 South Soccer Clubhouse 9am – 11am
(w/late fee)
South Soccer Clubhouse – at the field behind Wendy's on South Willow Street
Via Mail
Download the registration form from the forms link and
mail it in along with your payment to:
Manchester South Junior Soccer League
PO Box 4851
Manchester, NH 03108-4851
The registration fee is $60.00 per player, $140 max for 3 or more
Please pay with a check or money order (payable to MSJSL) if possible.
Your child will not be placed on a team until paid in full.
Please provide a copy of your child's birth certificate
for the league registrar if this is your first year.
Registrations received after June 30th (or postmarked after June 30th)
will be $70.00 per player, $160 max for 3 or more.
Any registrations received after July 18th may be put on waiting list.
****PLAYER EVALUATIONS WILL BE ON SAT JULY 18TH****
To help ensure better balanced teams and fair & competitive play for all.
We will require All players in U10, U12 & U14 divisions to attend player evaluations.
We are looking forward to a great season!
Erin McNelly, President, emcnelly@manchestersouthsoccer.org
2015 Annual Elections
Last month Manchester South Jr. Soccer had their 2015 Board Meeting & Annual Elections. This year we have six new Board Members!! Thank You to everyone that attended. This years Board is committed to making 2015 another great season at Manchester South Jr. Soccer!!
We would also like to thank the 2014 Board of Directors for all their time & dedication this past season. Thanks in part to their efforts, 2014 was a great season at Manchester South Jr. Soccer.
In particular we would like to thank departing Board member Steve Pare, our departing Treasurer. Steve has been with our Board for 8 years in various positions and has dedicated 1000's of hours to the South Manchester South Jr. Soccer and our kids over the the years. We appreciate everything you have done for us both on & off the field!!
Our 2015 Board of Directors
President– Erin McNelly
Vice President/ Registrar- Lennie Hodgkins
Treasurer/ U14 Division Director- Larry Casale
Secretary– Nicolle Casale
U16/U19 Division Director & Equipment Manager– Kim Fudala
U12 Division Director– Mike Hammer
U10 Division Director– Jeff Kimball
U8 Division Director– Damien Belanger
U6 Division Director– Sarah Proulx
Referee Manager– Jason Ayotte
Concession Manager– Martha Harrington
Director of Player Development- Nick Gardner
Team Parent Manager– Karen McCallion
Director of Communications- Ian Muir
Sponsor Coordinator– Jeff Paquette
Fundraising Coordinator– Wanda Kimball
Member at Large– Peter Perich
2015 South Soccer Skill Development Program
Manchester South Jr. Soccer League is pleased to announce a winter skill development program for players between the ages of 10 and 14. This is a great opportunity to focus on specific soccer skills and have some fun kicking the ball around!
Where: New Hampshire Sportsplex at 68 Technology Drive in Bedford, NH
When: Thursday nights from 5-6 PM.
Cost: The field rental is $200/night. We are looking to recruit at least 20 players, which would make the cost $10/night totaling $50 for a 5 week session.
The sessions will be run by Larry Casale and Nick Gardner, U14 Coaches and former MSJSL Players. Players will learn new drills that they can use for indoor as well as outdoor, and develop the basic skills needed to advance and further their soccer careers. Specific skill development will include:
Shooting
Dribbling
Passing
1 on 1 Defense
1 on 1 Offense
Trapping
1 Touch Passing and Shooting.
Please contact Larry Casale or Erin McNelly if you have any questions. We will be looking to hold the first session the first week of February.
Thank you, MSJSL.
Contact Info for Larry Casale: larrycasale@yahoo.com or 603-682-4102.
Contact for Erin McNelly: EMcNelly@manchestersouthsoccer.org or 603-867-7549
Thank You!!!
Thank you to all the players, families, coaches, team parents, referees, sponsors, and to everyone who helped make 2014 such a fun season. We hope all the players had fun this season & are looking forward to making next year even better!
Congratulations to our Division Champions U14s Zeta, U16s Fratellos and our U8 and U10 All Stars. Congratulations to our U12 city champions Hannafords & to A Market for making it to the Kohls Cup finals!! It was a great season at Manchester South Junior Soccer League.
For All the latest info, be sure to follow us on;
Facebook @
https://facebook.com/MSJSL
Twitter @
https://twitter.com/MSJSLNH
Website @
http://manchestersouthsoccer.org
Enjoy your winter!! We will working hard during the off season to make 2015 a great season for everyone!! If you would like to get involved please be on the look out for our General Meeting & upcoming board elections in March!
Thank you again,
Manchester South Junior Soccer League
Concession Stand now accepting Credit Cards!!
We are happy to announce that Manchester South Jr. Soccer League is now accepting credit cards & concession cards at the concession stand!!

You now have the convenience, of using cash, credit or concession cards!! Stop by the concession stand and save yourself $5.00! Use your credit card to purchase a prepaid $30.00 concession card for $25.00!!