Manchester Colt League: Welcome
REGISTER NOW FOR SPRING BASEBALL.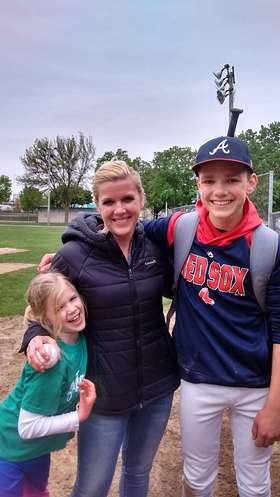 NOAH GIVES HIS MOM A MOTHER'S DAY GAME BALL PRESENT
Sunday, May 13
HAPPY MOTHER'S DAY MOM FROM NOAH!
NOAH WALGAMOTT PITCHED AN 80 PITCH COMPLETE GAME 4-0 VICTORY OVER THE BLUE JAYS YESTERDAY AND PRESENTED HIS MOM WITH A SIGNED GAME BALL FROM THE ENTIRE BRAVES TEAM TO HIS MOM FOR MOTHER'S DAY! WAY TO GO NOAH AND HAPPY MOTHER'S DAY TO ALL MOTHERS AT MANCHESTER COLT LEAGE.
Friday, April 27
Palomino Thorobred Combined League Information
Hello everyone! I would like to inform everybody that I have returned to the Greater Manchester Colt League one last spring to run the Palomino/Thorobred Combined League for players league age 17-23! This is a wood bat league and promisesto be the best league ever filled with quality High School, College, and recreational baseball players. This age mix should create some tremendous baseball with most games played at Gill Stadium and broadcast live on ManchesterPublic TV! The registration fee is $185.00/player. TEAMS WILL BE ABLE TO PROTECT 5-7 PLAYERS BEFORE THE DRAFT ONCE AGAIN SO FRIENDS WILL BE PLAYING WITH FRIENDS! Here are the details:
APRIL 28th (Sat.) 11:00am-2:00pm Registrations (Pony Field Clubhouse-corner Maple/Auburn Street)
MAY 12th (Sat.) 11:00am-2:00pm Registrations (Pony Field Clubhouse)
MAY 19th (Sat.) 11:00am-2:00pm Registrations (Pony Field Clubhouse)
MAY 20th (Sun.) 4:00pm TRYOUTS (Derryfield Park-Bridge Street)
JUNE 1st (Fri.) OPENING DAY-GILL STADIUM 6:00pm & 8:30pm DOUBLEHEADER
There are NO BOUNDARIES...Players can participate who live in any town surrounding Manchester. For any questions please contactSteve Fosman @ (727) 452-1882 or email at fossie5@msn.com.Hope to see you all again this spring! It will be a lot of fun!!Steve F.
THE FIRST TEAM LISTED IS THE HOME TEAM