Friday, April 11
Madeira Soccer Photography Partner - Memories Matter!!!!
This fall we are using Scott Bowers at Memories Matter - He has done many of our school's functions, basketball and soccer functions and he did a wonderful job last spring with our Soccer photos. Play close attention to the product he provides - there are some new magnets, 5x7 and silver paper finish that really make your items look nice. Trust us - we have seen the samples the order form doesn't do his product justice but we have attached the form below as well as a copy of the photo sample for you to see.
Click on the Memories Matter Info: Handout BELOW for the order form.
Also, CLICK on Memories Matter Logo to go to their website.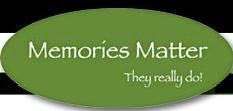 Click on Logo to go to site
Handout:
Memories Matter Info: