LSC: SugarFest: Sugarfest
Saturday, October 19
Sugarfest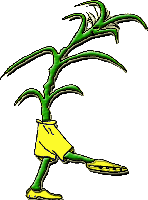 Sugerfest Registration (click here)

Team Registration: Saturday, October 19th at Registration Tent. Please register at least one hour before first game.

Team Representative will have all laminated player cards, signed LSA approved medical release forms and an official roster from the home association for U11 and up and official rosters for U10 & U8. Any team playing an unregistered or otherwise ineligible player will automatically forfeit all games. Any team from outside Louisiana must furnish a travel authorization form from their state association.

Game Information: Most teams will play 2 games on Saturday and one on Sunday. In the event of inclement weather, the Tournament Director has the authority to restructure or cancel the tournament. It might not be rescheduled and there is no guarantee that refunds will be issued.

Scoring and Team Standings: Team standing will be based on a 3 point system as adopted by the LSA Recreation Committee: 3 points for a win, 1 point for a tie, 0 points for a loss. Forfeited games will count as a 4-0 win and a 0-4 loss. Bracket winners, runner-ups, and wild cards will be selected using the following criteria:

1. Point Total
2. Head to Head Competition
3. Highest goal difference (goals for minus goals against), 3 goals max per game.
EXAMPLE: 4-1=3 goal difference; 6-3=3 goal difference; 7-3=3 goal difference
4. Goals Allowed (no maximum)
5. FIFA shootout.

Game Length:
U8: All games will be 4 X 10 minute quarters with a halftime of 5 minutes and a 1 minute break between quarters
U10: All games will be 2 X 25 minute halves with a halftime of 5 minutes
U11/U12: All games will be 2 X 30 minute halves with a halftime of 5 minutes
U13/U14: All games will be 2 X 30 minute halves with a halftime of 5 minutes
U15/16: All games will be 2 X 30 minute halves with a halftime of 5 minutes
U19: All games will be 2 X 30 minute halves with a halftime of 5 minutes

**Sugarfest will accommodate League game times during tournament play.**

Championship games: Any championship game ending in tie at the end of regulation will play 2 10 minute overtime halves separated by a 5 minute break. If the match is still tied after 2 overtimes, the match will be decided by FIFA penalty kicks.

Brackets: State Bracket Formats, as approved by the LSA Recreation Committee will be used.

Substitutions: At all stoppages of play at the discretion of the referee. For League games, it will follow state rules.

Home Team: The first team listed on the schedule is the Home Team. The home team will furnish the game ball and must wear their alternate jersey in the event of a conflict.

Late Arrivals: Teams not ready to play within 5 minutes of the scheduled starting time of their game will forfeit.

Sidelines: Both teams will populate the same side of the field of play while all parents and spectators will populate the opposite side. Players, team officials, and spectators are expected to conduct themselves within the spirit and the letter of the Laws of the Game. Alcoholic beverages and smoking materials are not permitted at match sites. The coach is responsible for the sportsmanlike behavior of his team, the team's officials, and the team's spectators.

Forfeiture: Any team that forfeits a match for any reason is ineligible for bracket advancement.

General: The Tournament Committee and Tournament Director reserve the right to decide all matters pertaining to the Tournament and their judgment is final. Water breaks can be taken at the discretion of the referee.

---
---
Handout:
Sugarfest 2013 Application