Admin

Last updated

05-22-15 08:22 AM

Los Osos H.S. Cross Country

Michael Oravets

909-260-9577

Rancho Cucamonga, California

91737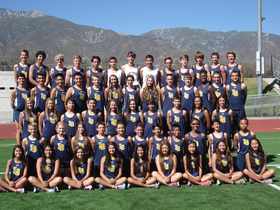 2014 Team Picture
Los Osos H. S. has competed in the powerful Baseline League since the school opened in the Fall of 2002.
Girls: League Champions 2004, 2005, 2012 (Ind)
Girls: Baseline runner-up 2006, 2007, 2008, 2009
Girls: CIF 2002, 2003, 2004, 2005, 2006, 2007, 2008, 2009, 2010, 2012, 2013
Boys: League Champion 2004 (Ind), 2007 (Ind), 2014 (Ind)
Boys: Baseline runner-up 2005, 2006
Boys : CIF 2005, 2006, 2007, 2008 (Ind), 2009 (Ind), 2010 (Ind), 2013 (Ind), 2014
Boys : State 2004 (Ind), 2005 (Ind)
Coaches Contacts
Coach "O" moravets@charter.net (909) 260-9577
Coach Skiles tmskiles@hotmail.com (909) 263-3317
Monday, April 25
MAY NEWS AND NOTES!!!
What Should I Do To Be A Part of LOHS Cross Country??? - If you came to a previous meeting or turned in an interest form, you will be contacted by a captain soon. If you never turned in an interest form or are visiting this website for the first time and are interested in coming out for cross country, send contact information to moravets@charter.net and I will add you to the list. Please browse the website and come back often...this is the primary method of getting information to athletes and parents.
What Kind of Running Should I Be Doing??? - The Spring Conditioning Training Calendar is now posted in the "Handouts" section. Please refer to it...doing too much can be worse than doing not enough.
Looking Ahead - For summer planning purposes, coaches practices will begin on Monday, July 13th at 8:00am at Day Creek Park. You will need to have medical clearance to participate. If you attended the physicals at LOHS in May, you are fine. If you did not, please pick up a physical packet at LOHS before you go to the doctor and then hang on to it and bring it to the first coaches practice you attend. Do NOT turn it back into the school. Some of you attend other sports tryouts or camps...please make copies of your entire physical packet because when you turn them in to other coaches, they are difficult to get back in the middle of the summer. That way we both have copies.
Making the Team Info Now Posted - You need to check out two documents posted in the "Handouts" section: 1. Making the Team Info Sheet - this has all the information for returners and newcomers concerning making the cross country team at LOHS. Parents and athletes need to read this. 2. Time Trial Target Times - this is for returning athletes only. It has your target time for this summer's time trial series.
I Want To Learn More About Cross Country - Check out the San Bernardino County Cross Country website for rankings and results. It will be updated throughout the summer. Go to http://www.eteamz.com/sanbernardinocountycrosscountry/
Logging Miles: You must log miles for cross country. It's not only required but it's a great way of seeing progress and motivating yourself. There's even a running2win app now to make logging easier! Register now if you do not already have an account. Miles begin to count on June 1st, but you can start today. You need to "Join A Team" for us to see your activity. Directions are below:
1 Go to this Free Web Site: www.running2win.com.
2.Register yourself with a username and password and some other basic information.
3.Once you've registered, click on the link within the site to "join a team." You will be prompted to enter a Team ID; it is T-7864100205-20, then click "Submit Request". That sends an email to Coach O who will grant you access.
Fill out your mileage daily!!

Unsure of your mileage??? Go to Google Earth, click on the ruler icon in the toolbar above the image...when the window opens, click on Path, then measure your route and it keeps a running total of mileage!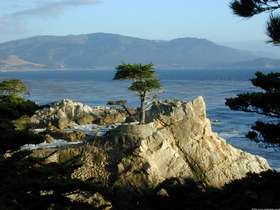 We are going to Monterey!!!
MEET SCHEDULE FOR 2015!!!
Our meet schedule could look very different this year...there are more questions than answers at this point. With construction at Mt. SAC and no one knowing the actual impact of it which puts the invitational in question as well as our league finals. CIF Prelims has already been moved out of Mt. SAC and will be held on a new course developed solely for cross country in Riverside. Woodbridge has major issues and those could result in a significant downsize or site change.
All of this means a delay in the posting of the schedule. Some dates are known and will be posted in "Events." Morro Bay and our league schedule is set!
One big change...we are going to Monterey! The Stanford meet in the Bay Area has been replaced with the Pacific Grove Invitational on the Monterey Peninsula and we look forward to a smaller meet and a shorter drive.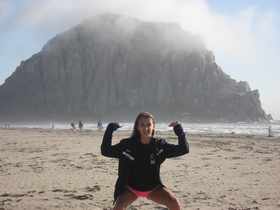 We have very strong captains