Admin

Last updated

07-27-15 02:36 PM

Los Osos H.S. Cross Country

Michael Oravets

909-260-9577

Rancho Cucamonga, California

91737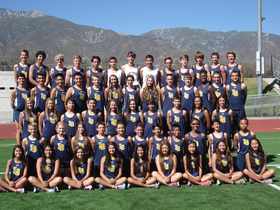 2014 Team Picture
Los Osos H. S. has competed in the powerful Baseline League since the school opened in the Fall of 2002.
Girls: League Champions 2004, 2005, 2012 (Ind)
Girls: Baseline runner-up 2006, 2007, 2008, 2009
Girls: CIF 2002, 2003, 2004, 2005, 2006, 2007, 2008, 2009, 2010, 2012, 2013
Boys: League Champion 2004 (Ind), 2007 (Ind), 2014 (Ind)
Boys: Baseline runner-up 2005, 2006
Boys : CIF 2005, 2006, 2007, 2008 (Ind), 2009 (Ind), 2010 (Ind), 2013 (Ind), 2014
Boys : State 2004 (Ind), 2005 (Ind)
Coaches Contacts
Coach "O" moravets@charter.net (909) 260-9577
Coach Skiles thomas.skiles@cjuhsd.net (909) 263-3317
Coach Hawkins dhawkin1@alumni.nd.edu (909) 223-4308
Friday, July 10
THIS WEEK WITH THE GRIZZLIES!!!
Monday, July 27th - 8:00am at Day Creek Park
Tuesday, July 28th - 5:00pm at Heritage Park
Wednesday, July 29th - No organized practice, please follow the training calendar
Thursday, July 30th - Run-A-Thon - 4:00pm at East Beryl Park (located on Beryl, just north of the 210 Fwy)
***Sponsor form under "Handouts"...nothing is turned in today, no money, no forms
***Gear Order Form is now posted in "Handouts"...please read carefully and keep in mind that there is no requirement to order gear.
***If you cannot attend this practice, you can count the miles from another practice
Friday, July 31st - Time TBA - Time Trial at Central Park
*Time may be before 8:00am, depending on forecast as we get closer
Saturday, Aug 1st - 7:00am at Marshall Canyon (Directions: Take 210 west, exit Fruit St. and turn right, turn left on Baseline, turn right on Wheeler, park at Oak Mesa Elementary School or neighboring park)
***we start the run at 7:00am...please be on time***
TIME TRIAL UPDATE!!!
We have completed two of five time trials and I want to congratulate the 47 that have successfully completed it and to encourage those that haven't to continue to work towards it. There will be three more attempts, but only one before school begins and that will be next Friday morning. We moved up the time to 7:30am today to improve conditions and we may go to 7:00am next week (CHECK "THIS WEEK WITH THE GRIZZLIES" FOR CHANGES). Consistency is important...running everyday, not just when we have practice. Coming to our practices will help...there are a handful who have only shown up on Friday, but not the rest of the week.
CLASS SCHEDULES!!!
Student schedules were distributed last week. All students will receive a brand new schedule on the first day of school in their 1st period class. If you do not have 6th period PE on your current schedule and you successfully completed the time trial, it will be fixed. Please do not contact your counselor during the scheduled times next week to work this out...it's been done or will be done. Each Friday I send an updated list to administration. When you successfully complete the time trial, you will be added into the class and realize that no change will be made until they get the lists from me.
BOOSTER CLUB MEETING COMING UP!!!
Our first meeting will be on Monday, August 3rd at 7:00pm at Tio's on Day Creek and Base Line. I believe we need some officers, so if you are interested, you need to attend this meeting. Everyone is welcome to attend...it's very casual!
Friday, July 10
PARENT MEETING!!!
Thanks to all that attended the meeting. I hope it was informative. If you missed it, most of what was covered can be found in the Team Rules Packet. If you have questions, please email me at moravets@charter.net
Friday, July 10
FIRST PRACTICE YOU ATTEND!!!
When you attend your first practice, please make sure you have read and taken care of the following:
1. Completed Physical Packet - some of you took care of this in May at LOHS and some of you took care of this in May at LOHS but your paperwork was incomplete...please refer to the lists below. Most of you will be bringing your paperwork on Monday. Please check for all signatures and initials (some are tough to find). If you downloaded it from a website, please make a second copy of the "Athletic Emergency Information Card"...school requires two copies. If you picked up the packet at school, those are the yellow and pink cards...I know it's repetitive, but you need to fill out both. IF YOU DON'T HAVE THIS PACKET OR IT IS INCOMPLETE, YOU WILL NOT BE ABLE TO PRACTICE AND WILL BE TURNED AWAY UNTIL IT IS...NO EXCEPTIONS!
2. Team Rules Packet Signature - The team rules packet is located in the "Handouts" section and you need to print out the last page and have it signed. This is separate from the physical packet. If you don't have it, you can still practice, but you will not get credit for being there.
3. Running2Win Account Set Up - Nothing to bring here, but you need to have set up your account. It's free and it's required before you get credit for attending practice. Directions are posted below, please follow them carefully.
Friday, July 10
PHYSICAL LIST!!!
The LOHS trainer, Shannon Glover, sent out a list of all LOHS students that have turned in physical paperwork, most from the physicals held on campus in May. Below is a list of all those who expressed interest in cross country and their paperwork status. If you do not see your name below, you must have your completed paperwork with you at the first practice you attend.
Complete Physical Paperwork
These people are good to go.
Sammy Abrego, Cassidy Anderson, Taylor Ansara, Juan-Carlos Argueta, Josh Atkinson, Grant Austin, Favian Avalos, Sara Bock, Nicholas Brady, Sarah Brophy, Aaron Coloma, Samantha Day, James DeLong, Ernie Espinosa, Zachary Gaines, Luke Garcia, Saachi Grewal, Nicholas Hills, Jack Holloway, Sarah Holloway, Tailor Ireland, Devin Kamchamnan, Tyler Lozano, Jenna Madaloni, Michael Mikhalev, Faisel Musa, Carissa Myung, Tor Nilsen, Jake Ochoa, Chase Pellitteri, Samantha Reyes, Daniel Rojas, Carly Seaman, Brandon Smith, Devon Sternberg, Sophia Sternberg, Joshua Sullens, Zain Umor, Jesse Vargas
Incomplete Physical Paperwork (CANNOT PRACTICE)
These people are missing something important in the packet that disallows them from participating (the doctors portion or insurance info). You can either try to reach Shannon to take care of that, go by school to pick up a new packet and take care of what is missing or print out the paperwork either from the district site or school website and bring that portion to practice with you.
Xaviera Lee (insurance info), Erik Paik (athletic emergency info cards), Jiayi Xiang (insurance info and athletic emergency info cards)
Incomplete Physical Paperwork (CAN PRACTICE)
These people are missing a signature of some sort that is not vital, but must be resolved. They will be allowed to practice prior to handling this.
Alicia Armandariz, Mariah French, Tyler Johnson, Gregory Sanchez,
Monday, April 25
JULY NEWS AND NOTES!!!
Training Calendar Now Available - The 2015 season training calendar is now posted in the "Handouts" section. It has the complete summer practice schedule and meet schedule for the season. When you miss practice, you always know what you should do on your own. Also, an updated Training Runs and Distances sheet is posted so you always know your mileage.
Making the Team Info Now Posted - You need to check out two documents posted in the "Handouts" section: 1. Making the Team Info Sheet - this has all the information for returners and newcomers concerning making the cross country team at LOHS. Parents and athletes need to read this. 2. Time Trial Target Times - this is for returning athletes only. It has your target time for this summer's time trial series.
Baseline League Preview - Now posted on the County website. Go to http://www.eteamz.com/sanbernardinocountycrosscountry/
Logging Miles: You must log miles for cross country. It's not only required but it's a great way of seeing progress and motivating yourself. There's even a running2win app now to make logging easier! Register now if you do not already have an account. Miles begin to count on June 1st, but you can start today. You need to "Join A Team" for us to see your activity. Directions are below:
1 Go to this Free Web Site: www.running2win.com.
2.Register yourself with a username and password and some other basic information.
3.Once you've registered, click on the link within the site to "join a team." You will be prompted to enter a Team ID; it is T-7864100205-20, then click "Submit Request". That sends an email to Coach O who will grant you access.
Fill out your mileage daily!!

Unsure of your mileage??? Go to Google Earth, click on the ruler icon in the toolbar above the image...when the window opens, click on Path, then measure your route and it keeps a running total of mileage!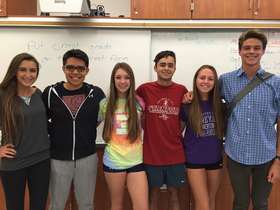 L to R: Sarah, Kevin, Sara, Dylan, Sidney and Bradley
MEET YOUR 2015 CAPTAINS!!!
We have three returning captains and three new ones. Captains are chosen for their ability to lead, whether it is verbally or through their actions or in some cases, both. Their biggest responsibility is organizing summer workouts and for that, I thank them for their hard work and dedication.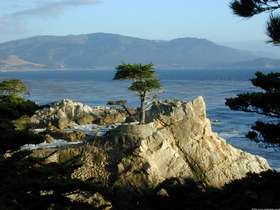 We are going to Monterey!!!
MEET SCHEDULE FOR 2015!!!
Our meet schedule could look very different this year...there are more questions than answers at this point. With construction at Mt. SAC and no one knowing the actual impact of it which puts the invitational in question as well as our league finals. CIF Prelims has already been moved out of Mt. SAC and will be held on a new course developed solely for cross country in Riverside. Woodbridge has major issues and those could result in a significant downsize or site change.
All of this means a delay in the posting of the schedule. Some dates are known and will be posted in "Events." Morro Bay and our league schedule is set!
One big change...we are going to Monterey! The Stanford meet in the Bay Area has been replaced with the Pacific Grove Invitational on the Monterey Peninsula and we look forward to a smaller meet and a shorter drive.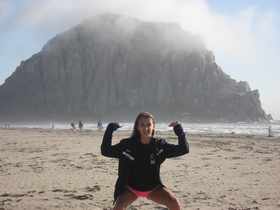 We have very strong captains
Upcoming Events
Date
Event
Time
Location
Wed 8/5
School Begins
All Day