Longmeadow Hockey: Welcome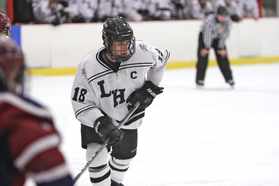 Captain Connor McCarthy
Longmeadow High School Hockey Booster Club Website
After a successful weekend of scrimmages the Lancers are looking forward to their regular season opening game on Thursday 12/12, 6:30 at Olympia against Cathedral.
- Please visit the Sponsor page.
You will be amazed at how may generous sponsors support this program
- Game pictures can be found at lhshockeypics.shutterfly.com.
- Game and Practice schedules can be found on the Calendar page.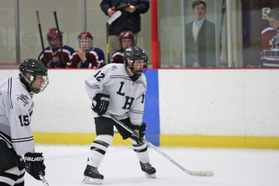 Captain Drew Quirk