2010 LONG BEACH BLACK SOX HOME PAGE: Softball Links

Nevada Softball
Nevada Softball
Softball related item in Nevada
SCIFL WEB SITE
LATIN HEAT SOFTBALL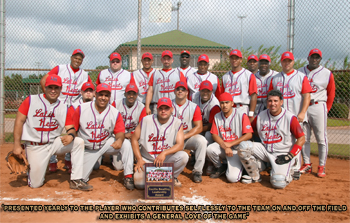 LATIN HEAT SOFTBALL
VISIT LATIN HEAT'S NEW WEB SITE
LAS VEGAS HITMEN WEBSITE
HOME PAGE FOR DAVID BELL'S LV HITMEN
2005 ASA C ALLIANCE STANDINGS
HENRY ROOFING COMPANY
Henry is the leading manufacturer of premium roofing and roof maintenance products. Henry roof coatings, roof cements, and roof maintenance systems are used in a variety of roof leak repair, roof protection, roof restoration, and cool roof applications.
Combining technical experience with a commitment to providing quality products, Henry has become a trusted source of complete roofing and roof maintenance solutions, for the contractor, building owner, designer and do-it-yourselfer.
Henry also manufactures complete lines of driveway coatings and commercial specialty products, as well as building envelope systems—complete waterproofing, and air barrier systems.
AL DORANS FASTBALL WEB SITE
SOFTBALL WEST
FASTPITCH WEST
CASA TREJO BOMBERS
THE WEB SITE FOR THE CASA TREJO BOMBERS
WESTERN FASTPITCH USA
BALTIMORE BLACK SOX
BLACK SOX TRIAL
ISC
ASA
NAFA
CHAMPS
CHAMPS SPORTING GOODS A SPONSOR OF THE LONG BEACH BLACK SOX
MUSCLES 4 MEN
A fitness program for men