Friday, February 16
LONDON SOCCER - OHIO
WELCOME TO LONDON OHIO
SOCCER!!
LIKE / Follow us on facebook@ facebook.com/londonsoccer
Winter indoor leagues are now forming at the DiamondZ in London.net
Please visit London Soccer on Facebook for more information.
This will be a 4v4 League for younger players and 3v3 for middle school and high school ages.
Start forming your team's now so you are ready to get register by the end of the year.
This will be a competitive program for the team's and players that really want to get better!!
Jeff Stiffler * 1406 Itawamba Trl * London, Ohio 43140 * 742-852-5540 *
___________________________________________________________________________________
London Area Soccer 2018 Challenger Soccer Camp:
What A Great Soccer Camp we had in 2017...
The 2018 camp times have modified to encourage participation and allow for evenings to be freed up for other activities. Camp starts @ 9am and finishes up @ 4:pm daily. I think this worked out nice for most parents.
Great Coahes and Athletes there to learn some good skills for Campers ages 6 – 18 yrs old in advanced programs.
2018 Challenger Soccer Camp will be the Weekv of June 11th thru June 15th, 2018 *** SET THE DATE ***
Can't wait to plan next years camp.
============================================================================================
Chicago Bulls Theme

Soccer Cow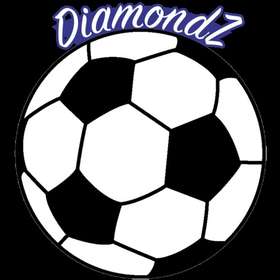 DiamondZ Sports - Soccer
Sunday, December 31


WINTER INDOOR SOCCER 2018 at DIAMONDZ SPORTS FACILITY






Indoor Soccer – Winter 2018

London Soccer is pleased to announce that DiamondZ Sports in London is hosting their first annual Winter Indoor Soccer League. This is a fantastic opportunity for the youth to get to play Indoor Futsal Ball here in London. DiamondZ Sports is across the street from the London Post Office and behind PNC Bank.

This program is for ages 7yrs old thru high school age soccer players. This is to help keep the soccer player active playing soccer during the winter time to keep soccer healthy.

For ages 7 up to middle school, we will play 4v4 and for middle school and high school players it will be 3v3. We will use the futsal balls for low bounce. Play will be competitive to allow the players to play and learn and get better at the game. Teamwork is critical in order to score goals and defend. A very fast paced game that will try your endurance for sure.

There is still a week left to get your team together and register in the league at DiamondZ... Team ages: 7/8 ; 9/10 ; 11/12 ; Middle School ; High School.





Have Fun with A Soccer Maze




Have some fun, and see how long it takes you to score a goal.
Handout: Soccer Fun Run for Fun



Soccer Word Search--Have some Fun


Soccer Word Search--Have some Fun
How many words can you find?
Handout: Soccer Word Search--Have some Fun