Lakeside National Little League: News
Fall Ball Registration Information
Fall Ball Registration Cost: $70 for fisrt player and $60 for sibling
The Cost includes Shirt, Hat, practice/game fields, lights and insurance.
Dates & Times:
Monday, August 8th @ Boll Weevil in Lakeside from 5:30pm-7:00pm
Saturday, August 13th @ Boll Weevil in Lakeside from 11:30am -12:30pm
If you have any questions or need more details please contact our Fall Ball Coordinator
Carie Charlesworth at my_kidz_4@yahoo.com
Currenty Seeking Umpires and Junior Umpires
Lakeside National is currently seeking volunteer adult Umpires and Junior Umpires. Junior Umpires (ages 12-18) would call games in the Minors B division.
To submit your name, please contact Umpire in Chief - Joey Kuhn at coachkuhn@outlook.com
Lakeside Baseball Park Guidelines
Lakeside Baseball Park strictly prohibits all of the following at our facility:
Tobacco Products
Alcohol
Dogs
Bikes
Scooters
Skateboards
Gum
Sunflower Seeds/Other Shelled Nuts
Glass Containers
Thank you for your cooperation and understanding.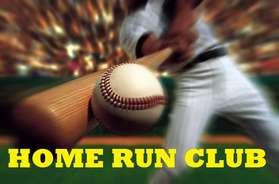 Player 
        Team
 Season Total    
                Dates 
 Gavin Kane 
 Majors Nationals
        7
 Grand Slam! 3/3, (2) 4/9, 4/29,4/30,

 Grand Slam! 5/3, 5/7

Tanner Vielguth
 Majors Yankees
         6
 3/1, (2) 3/15, 4/5, 4/23, 4/29
Isac Sanchez  
 Majors Orioles
         5
 3/12, 4/28, (2) 5/3, 5/5
Adam Lozano
Majors Yankees
         3
 3/1, 4/21, 4/26
Carson Boehm
 Majors Nationals
         3
 4/23, 4/30, 5/10
Alex Giles
Majors Yankees
         1
 4/16
Murphy Weatherford 
Majors Yankees 
         1
 4/16
 
 
 
 
 
 
 
 
Hayden Wilson
Minors "A" Pirates
          4
 3/5, 3/12, 4/14, 4/28
Logan Ellis
Minors "A" Angels
          4
 3/5, (2) 3/12, 4/30
Owen Howe 
  Minors "A" Giants
           3
(2) 4/16, Grand Slam 4/30
Bryce Phipps
 Minors "A" Angels
          2
 4/2, 4/16
Ethan Mathe
 Minors "A" Marlins
          2
 4/19, 4/25
Chris Clines
 Minors "A" Red Sox
          2
 4/21, 5/4
Saxon Plasterer 
Minors "A" Marlins
         1
 3/15
Trent Taylor
Minors "A" Pirates 
         1
 3/28
Kaleb Jarvis
 Minors "A" Royals
        1
 4/2
Caleb Chighizola
 Minors "A" Giants
        1
 Grand Slam! 4/16
Jacob Suter 
 Minors "A" Angels
         1
 4/16
Kyle Kuhn
 Minors "A" Red Sox
         1
 4/18
Kaden Berhardt
 Minors "A" Pirates
         1
 5/7
Bruce Newland
 Minors "A" Royals
          1
 5/10
 
 
 
 
 
 
 
 
Eurijah Schutza
 Minors "B" Orioles
         2
 4/30, 5/12
 Zac Hayes
 Minors "B" Orioles
          2
 5/12
Jesse Clark
Minors "B" Phillies
         1
 4/6
Andy Moorehead
Minors "B" Yankees
         1
 4/11
Luke Stevenson
Minors "B" Phillies
         1
 4/20
Brady Mailloux
Minors "B" Orioles
         1
 Grand Slam! 4/27
Dawson DelaCruz
Minors "B" Astros
        1
 4/29