Little League Southwest Region: Softball
Essential Tools to Develop Little League Softball
Looking into developing a softball program in your area? Dowload all the publications below to have all the essential information about Little League and answer most of the commonly asked questions with regard to this program:
INTRODUCTION TO LITTLE LEAGUE SOFTBALL
EXPANDED SPECIAL GAMES GUIDELINES
Join the Softball Days
In 2006, Little League International introduced the Softball Day initiative to help promote Little League Softball, the high school/college softball experience and the game in general. It is on this day that softball players of all ages will get to experience exceptional softball, support the local high school, college or university athletics, discover positive role models and create their own goals. We also hope these events will create an on-going relationship between those institutions and our local Little League Softball programs.
Little League International coordinates 25-30 Little League Softball Days across the country every year and many more are organized by local league and district administrators with programs at all levels. If you would like to organize a Little League Softball Day with your area high school, college or university, email Sara at
sthompson@LittleLeague.org
for more information or customize the resources below to connect with the respective local athletic marketing department.
Tuesday, April 21
UT Arlington to Host Little League Softball Day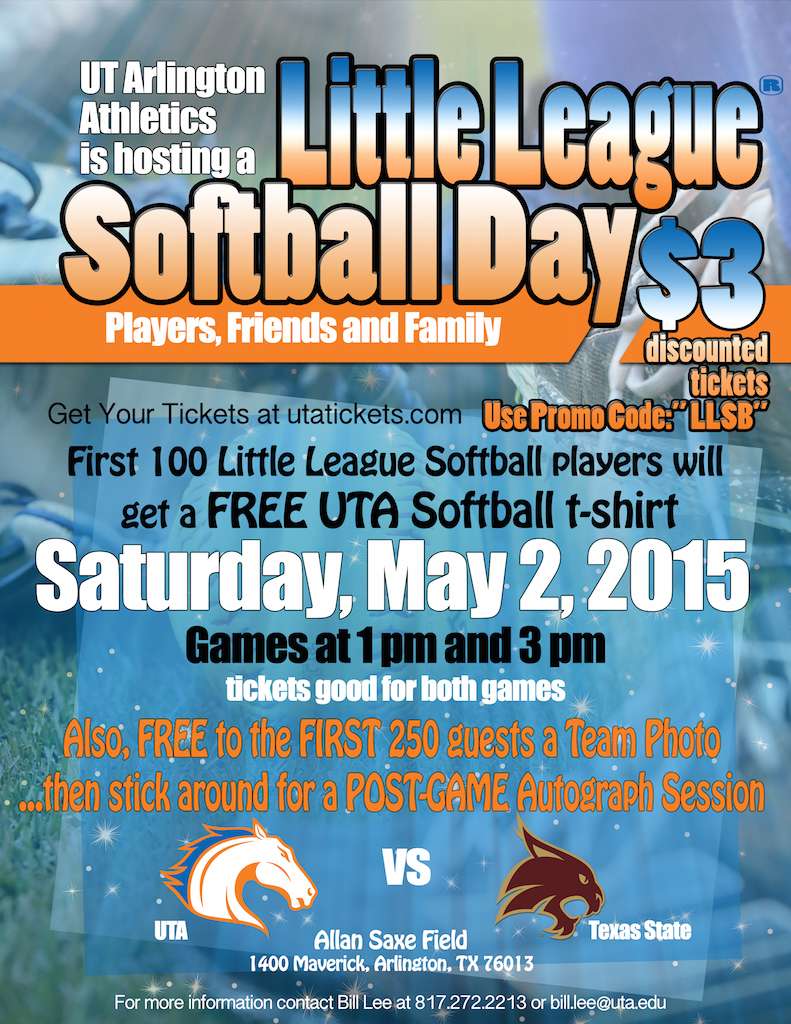 Wednesday, April 15
Baylor University to Host Little League Softball Day