Litchfield Girls Softball League: Sponsors

2013 Sponsors
| | |
| --- | --- |
| | The 2013 Litchfield Girls Softball League would like to recognize and thank all of our sponsors for their generous donations. Please remember to patronize our sponsors. |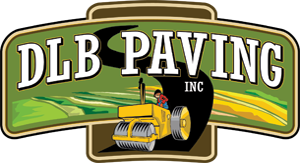 DLB Paving Inc.
DLB Paving provides a wide range of asphalt services for both residential and commercial customers. Family owned and operated since 1988, DLB Paving takes great pride in quality of workmanship and customer satisfaction.
info@dlbpaving.com
Phone: (603) 883-5250

New England Small Tube
We are a world leader in small diameter stainless steel tube fabrication and ISO 9001:2008 certified. Original equipment manufacturers, engineering, design firms, and contract manufacturers, all rely on us for a wide range of tubular assemblies and parts
Jerry@nesmalltube.com

Custom Couture Label Company
Custom Couture Label Company has become an industry leader in commercially printed inkjet fabric labels. We've expanded our label offerings to include wovens, satins and tagless labels, too!
sales@customcouturelabelcompany.com
FORD Properties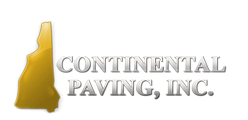 Continental Paving
1 Continental Drive
Londonderry, New Hampshire
03053


portable aggregate crushing operations - Broadway/pavement milling and reclaiming operations - asphalt production and sales out of the two stationary and one portable asphalt plants - aggregate production and sales from its Litchfield Sand and Gravel operation as well as the Continental Paving-owned and operated stone quarry and crushing facility - equipment and trucking rentals

Phone: (603) 437-5387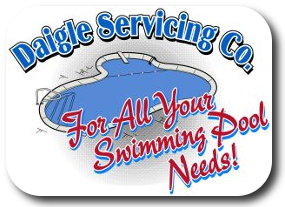 Daigle Servicing Company
216 Central St.
Hudson, New Hampshire
03051


We provide a wide variety of services to keep your pool in excellent shape and in service throughout the pool season.

poolgy1@yahoo.com
Phone: (603) 440-5226

Fred Fuller Oil & Propane Co., Inc.
12 Tracy Lane
Hudson, New Hampshire
03051


Fred Fuller Oil is in its 43 rd year of business. We are looking forward to sustaining our growth in both heating oil and our new propane services, working for you, and "Keeping New Hampshire Warm".
service@fullers.com
Phone: (800) 300-HEAT(4328)

Jeff Roome Sports Foundation
121 Central Street
Hudson, New Hampshire
03051


The goal of our organization is to benefit athletic and sporting activities for children in the Hudson, NH area.
Jolt Electric and Oil Burner Service LLC
47 Charles Bancroft Highway
Litchfield, New Hampshire
03052


24 Hour Emergency Service
Air Filtration
Complete Central AC
Complete Electrical & HVAC Service
Free Estimates
Phone: 1-800-JOLTMAN
Lindner Dental
72 S River Rd
Bedford, New Hampshire
03110


Pediatrics, Orthodontics, Family & Cosmetic Dentistry
info@lindnerdental.com
Phone: 603-624-3900

Passaconaway Golf Course
12 Midway Avenue, Route 3A
Litchfield, New Hampshire
03052


Passaconaway Country Club officially opened in September of 1989, and was designed by Brian Silva of the distinguished design team of Cornish and Silva out of Amherst, Massachusetts and was awarded a 4-Star rating in the seventh edition of Golf Digest's Best Places to Play.
Peace of Mind Improvements
15 Chase Brook Circle
Litchfield, New Hampshire
03052



Phone: 603.396.3379
Play The Game
8051 S. Willow Street
Manchester, New Hampshire
05105


Indoor Softball/Baseball Facility, Teams, Professional Training and Equipment.
jim@gottaHITtoWIN.com
Phone: 603.232.6220
Rocco's Pizza
297 Derry Rd
Hudson, New Hampshire
03051-3020



Phone: 603-577-9866
Sportography
72 Grays Bridge Road
Brookfield, Connecticut
06804


The 2010 offical photographer of LGSL.
Jim St.Pierre
jstpierre@sportography.com
Phone: (877) 792-9257