Lemon Grove Little League: Welcome
Friday, March 8
LGLL - "Our Community - Our Commitment" - Home Of the Senior League National Champions!
City Ribbon Cutting Ceremony
On Saturday, June 1st, the Lemon Grove School District is having a ribbon cutting ceremony for the new community library on the campus of Lemon Grove Middle School. This starts at 10am!
Following the ribbon cutting ceremony, the City is hosting a "Block Party" on School Lane. The free event will include fun activities for the family, a bike rodeo, healthy cooking demonstrations, free medical screenings, and sports contests including LGLL. This event is from 11AM until 3PM.
Our Community - Our Commitment
Sponsors Have Positive Impact on LGLL!
Recent improvements to the LGLL fields were possible because of our generous sponsors. We, as a community, are in this together. Thank you!
A partial list of projects funded with sponsor contributions:
New, quality dirt for all the playing fields. Safer playing conditions; drains better.

New equipment for all divisions. Safer for players; improves playing experience.

Sprinkler repair. Improves playing conditions and aesthetics.

New score booth for Minors field. Provides shelter for scorekeepers.

Painted "LG" logo on bathroom exterior. Visible to all who arrive at LGLL fields.

Fence repair. Deters access to/from dangerous canyon topography below fields. "We Are LG!"

Gopher abatement. Safer playing conditions for players.
---
LGLL Thanks Our Sponsors For Making LGLL So Successful
Our Community/Our Commitment
Bob Baker Toyota/Scion of Lemon Grove (Title Sponsor)
GTM- Lemon Grove
EDCO Disposal & Recycling
Elks Lodge #1812- El Cajon
Drew Ford- La Mesa
All Phase Restoration/Service Master- El Cajon
Power House Church- Spring Valley
Don Henderson Auto Repair- Lemon Grove
Canfield Brakes- Lemon Grove
Grove Bakery- Lemon Grove
Lemon Grove Deli
Lemon Grove Cafe
B J's Rentals- Lemon Grove
Lemon Grove Family Health Center
Garrett Band Instruments
Del Coronado Jewelers
Russell Plumbing
Waid Enterprises Inc
Riley Family
McKees Auto Registration
---
Snack Bar Now Accepts Visa/MC
Chow now...Pay Later
---
Volunteering Makes LGLL Better!
Please help our league by volunteering in areas of need:
Snack Bar Duty

Field Maintenence

Painting

Construction

Landscaping

Fence Repair

Materials Donation
Let your manager know or contact the Board of Directors at 619-463-5997
Thank you!
---
LGLL T-Shirt Prices Reduced!
(While Supplies Last)
Our Stylish, New LGLL 2013 Season Logo T-Shirts & Hoodies are on Sale Now at the Snack Bar!!! Softball & Baseball.
T-Shirts $15ea. Now $10 ea.or two for $25, Now two for $15!
Hoodies $30ea Now $25ea!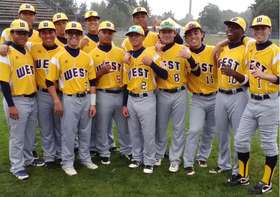 2012 Senior League National Champions