L.E.G.S.: Welcome
Lake Elsinore Girls Softball
Here at L.E.G.S We pride ourselves in Good Sportsmanship, Player Development and Competative FUN for all!
Check the 2014 LEGS All Star Page for the Rosters!!!!
Congratulations to the 12 U All Stars on thier 2nd Place Finish im the Capo Coastal Tournament!!!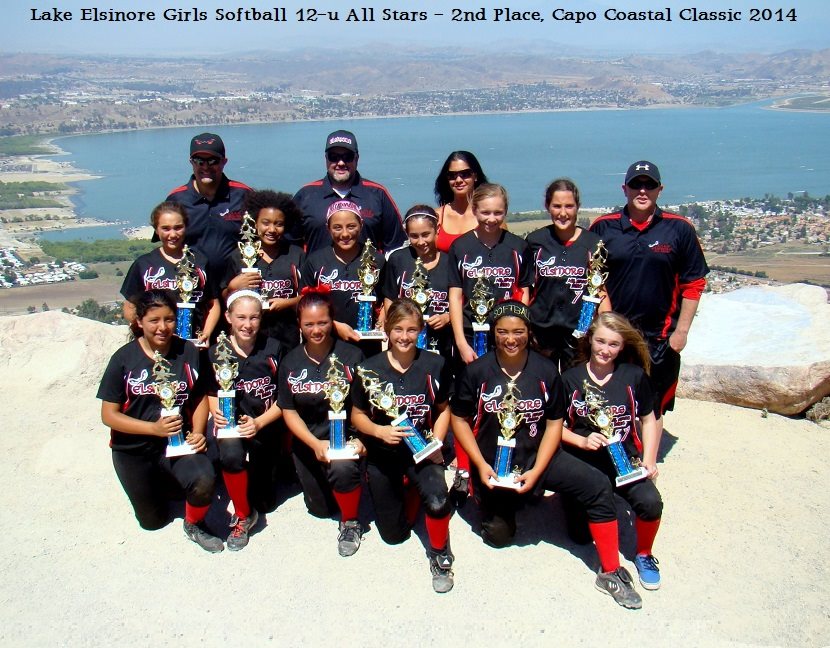 Online Registration is now LIVE... CLICK the ONLINE REGISTRATION PAGE to register now for FALL BALL!!!
Congratulations to our Champions...
8u - Fire Crackers
10u - Fire Strikers
12u - Wild 1z
UPD - The Force
New Survey Question on the Bottom of the home page... Check it out!!!
The current Board term is just about up. If you are interested in joining the Board please send an e-mail to registration@legsoftball.com The new Board session starts August 1, 2014. The League needs volunteers! Help make a difference in the lives of our girls!
Phone Number: (951) 977-4354 Address: 16738 Lakeshore Dr. #H272 Lake Elsinore, CA 92530