Lawndale & Hawthorne Youth Football and Cheerleading: Welcome
Welcome to...

"Cardinal Country"

The ONLY youth football and cheerleading program

dedicated specifically to servicing the children of Lawndale and Hawthorne!

NO tryouts, NO cuts, NO 5 play minimums!

EVERY CHILD PLAYS!!


Our organization is a longstanding, proud member

of

Pacific Coast Conference Youth Football and Cheerleading Association,

members of the

American Youth Football and Cheer Association.

We were founded by our late, great PCC Founder and Chief Commissioner,

Craig Burris. Throughout his life, Craig advocated the many benefits of instruction and friendly competition, while never forgetting that the health, safety, sportsmanship,

and the welfare of our young comes first, last....always!!

UNITED WE FOREVER STAND..."CARDINAL STRONG !"

SIGN UP SCHEDULE

Our next sign up date of the season is..

June 6th

11AM-2PM

at

Hawthorne Memorial Park

located at

3901 W. El Segundo Blvd.

Hawthorne, CA 90250

"Early Bird" Sign Up Fees

Sign up now and save!

Tackle Football-$200

Flag Football-$125

Football Cheer-$250

Flag Football Cheer-$200

The 2015 Cardinal season is dedicated to

our beloved brother,

"Coach" Ice

who's smile and laughter will live in our hearts...forever!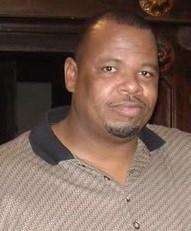 Forever our coach!