Laurel Little League: Why Laurel Little League
Wednesday, November 22
Why Laurel Little League
Laurel Little League is committed to focus on its players -- our children. Our goal is to teach our children life skills that they will use long after they leave our program. We believe that it is not how many wins the team has, it is how well each individual player contributes to the team, doing their best. If we do a good job of teaching the players the skills, the wins will happen, and they will also learn how to lose gracefully and in a sportsmanlike manner.
In the words of Stephen D. Keener, President and Chief Executive Officer of Little League Baseball and Softball Little League is about playing, having fun, and learning some of life's lessons along the way. Too many times in recent years stories have been told about children playing and sacrificing for baseball where the only thing that seems to matter is the outcome. That is most definitely not what Little League is about.Little League is here for everyone and we know our player's future is not only about playing ball. It's about helping them to become successful adults.
As final example of what Little League is about I give you the following story about Max. As a writing assignment, 8 year old Max Priestley was asked to pick a day that he could re-live. A day that was the best day in his life. Max wrote about a day he had playing winter baseball. The letter below reminds all of us why little league is really important. It's not so our kids can become professional baseball players, it's not so they can win every game, and it's definitely NOT for the parents. It's so we can help create days like this and provide stories that our kids can tell theirs about the best days in their lives.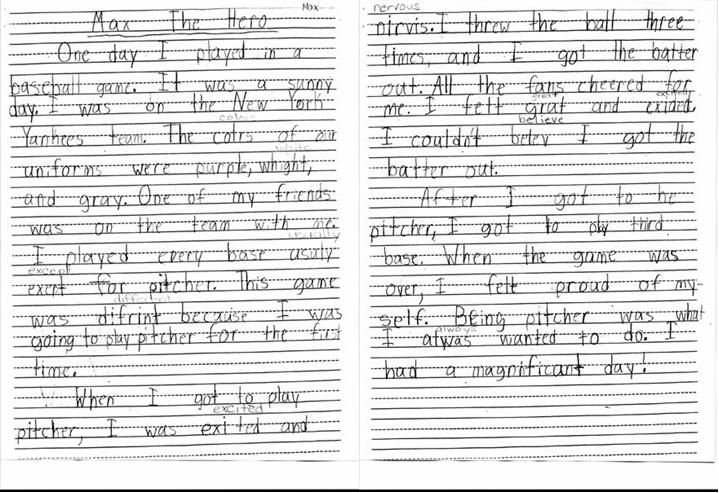 Max's Story
Wednesday, November 22
16 Top reasons Why Little League is best


Each chartered league receives a free updated supply of rulebooks, catalogs, manager/coach education books, sample schedules, and operating manuals (president's handbook) every year.


Little league provides every league with free sample materials for establishing an efficient constitution, conducting meetings and operating a democratic organization.


Little League has a playing rules interpretation service with full-time offices in North America. We offer experienced counsel and advice on problems answered promptly.


Training seminars and clinics for league officers, managers/coaches, umpires and other volunteers are held at regional Headquarters in Williamsport, Bristol and other locations.


One week umpire schools are held at various Headquarters sites, with intense, expert instruction for this important aspect of any program. Little League umpire schools far exceed any other similar training programs resulting in well-trained umpires that are able to see that games are conducted according to rules in an efficient and beneficial manner.


Chartered Little Leagues receive regular mailings of pertinent materials (newsletters, advice on changes to rules, safety advisories, current events, promotions etc.)


Assistance and visitation by trained local field personnel are available to all leagues, allowing local clinics and seminars to be staged.


All chartered Little Leagues have a voice via democratic procedure in regard to changes in the rules and regulations.


Boundaries of each chartered league are protected. "Raiding" by other Little Leagues is not allowed.


Chartered Little Leagues receive the lowest rates and maximum coverage for insurance (Accident, General Liability, Association Directors and Officer's Liability, and Crime. This insurance is included in the registration cost of each player and is NOT an added expense that must be borne by individual families.


Chartered Little Leagues play under time-tested safety rules and regulations. Mandatory use of the safest equipment possible - much of it developed through Little League (batting helmet, full-sized chest protector, catcher's helmet, non-wood bats, etc.)


Chartered Little Leagues can receive tax exemption assistance and lottery funding from Federal and Provincial taxes.


Chartered Little Leagues have an option to take part in the International Tournament, with traveling expenses defrayed beyond the local level. There is major network television coverage and coverage in all other types of media. No other program does as much for its membership, and the international recognition of Little League is unmatched by any other youth sports organization.


Little League has initiatives to make life better for everyone. We offer a Manager/Coach Education Program, Safety Program (ASAP), Emergency Management training Program, Challenger Division for mentally and physically disabled youth and an Anti-Spit Tobacco Program.


Little League also educates the parents in the best way to make the Little League experience a good one for the entire family through books and videos.


A chartered Little League is a semi-autonomous organization, operated by volunteers from within the community, with the betterment of the community as the goal. As such, it can be operated at a far lower cost to taxpayers.