Lakeside Little League: Welcome
---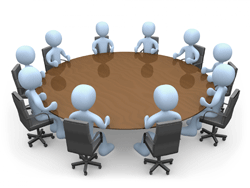 2012 Board of Directors Elected!
Congratulations to the following individuals who were elected to the 2012 Board of Directors for Lakeside Little League:
| | | |
| --- | --- | --- |
| Mike Egan | Mike Dumke | Jim Radler |
| Jeff Powers | Greg Nickle | Rob Rocha |
| Joel Beck | Kane Wilkin | Dave Gonzalez |
| Tony Egan | Jesse Galvan | Steve Dailey |
| John LeBeau | Tom Northam | Brian Ernst |
| Dave Gravlin | Destiny Crase | Jeff Jones |
| John Tafoya | Paul Diemer | John Nogrady |
The 2012 Board of Directors will take over on October 4, 2011 and their first order of business will be to elect the individual positions in accordance with Little League rules and the Lakeside Constitution.
---
** 7/27/11 UPDATE **
L
AKESIDE RUN ENDS IN 3-0 LOSS,
FINISHES #3 IN NORCAL
---
Check out the Major All Stars Championship highlights....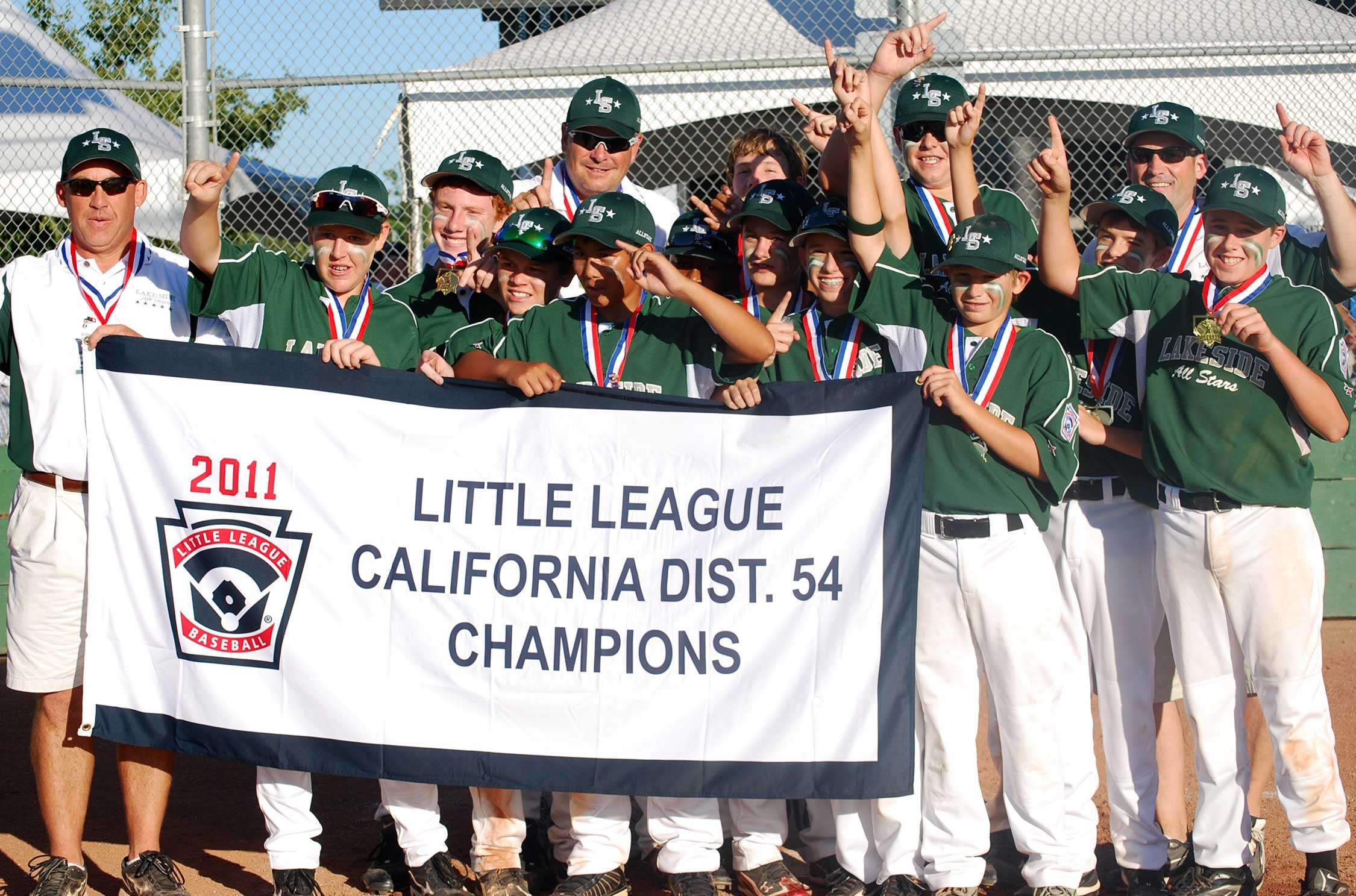 Front row holding banner: Coach Dailey, Jacob Baranowski, Jack Willing, Chris Weber, Cole Jacobi, Matt Voelker.
Middle row: Alex Dailey, Darren Baker, Brad Fina, Danny Lawson, Brett Walston
Back row: Coach Nelson, Bobby Soran, Darren Nelson, Coach Voelker
---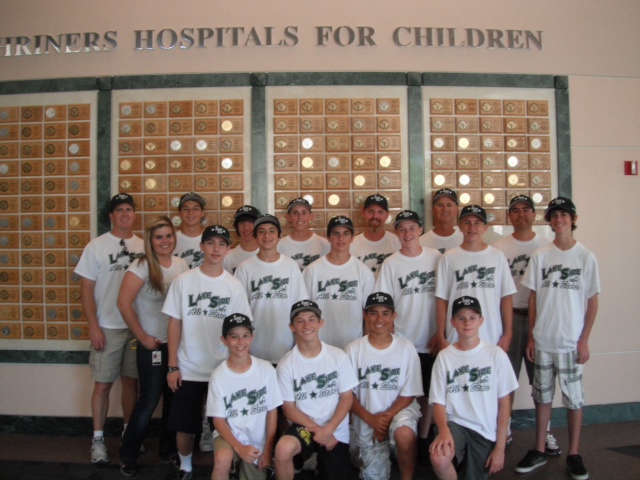 Lakeside Juniors Yankees TOC Champions!
Our Lakeside Juniors beat Woodcreek 8-2 in the Finals on 6/23/2011.
Roseville Press Tribune article.
Congratulations goes to 2011 Lakeside Juniors Yankees:
Drew Kindelt, Colton Floodman, Kyle Galbaugh, Ryan Macintosh, Josh Frankhuizen, Arman Mizani, Alex Rocha, Nirvan Sorooshian, Alex Baldanado, Parker Matheson, Ethan Wong, Kyle Katz. Coaches: Rob Rocha, Dave Macintosh
The Juniors All Star team also paid a visit to the Shriner's Hospital for Children in Sacramento and presented them with a very generous donation. Young men we can all be proud of, great job guys!!!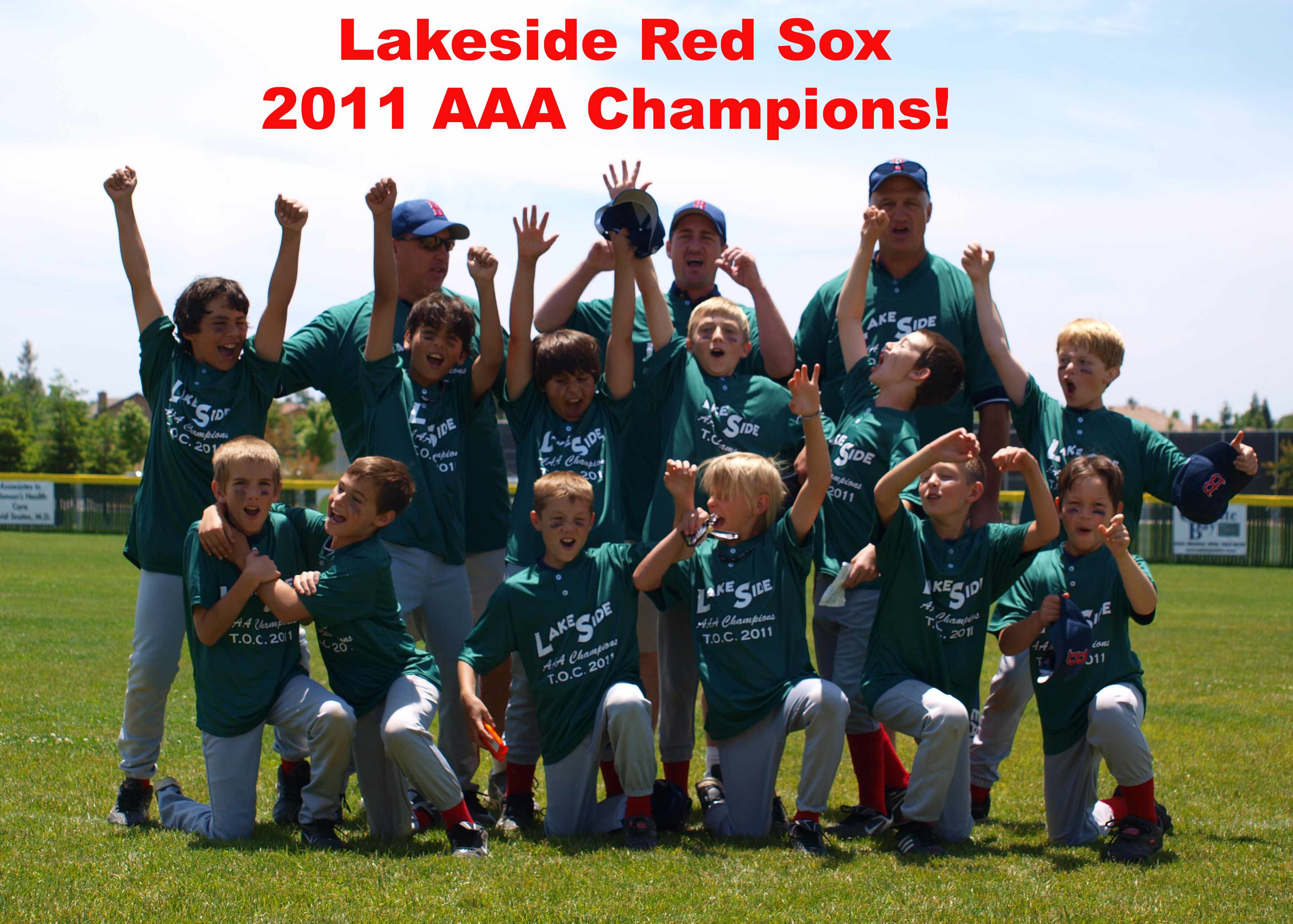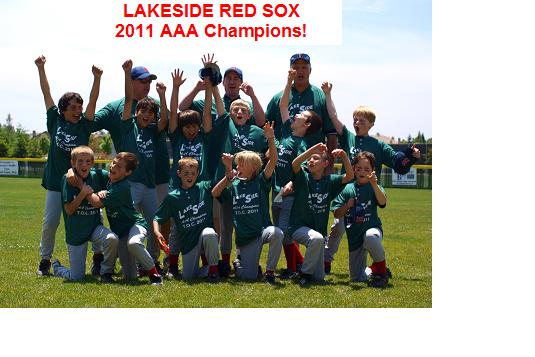 ---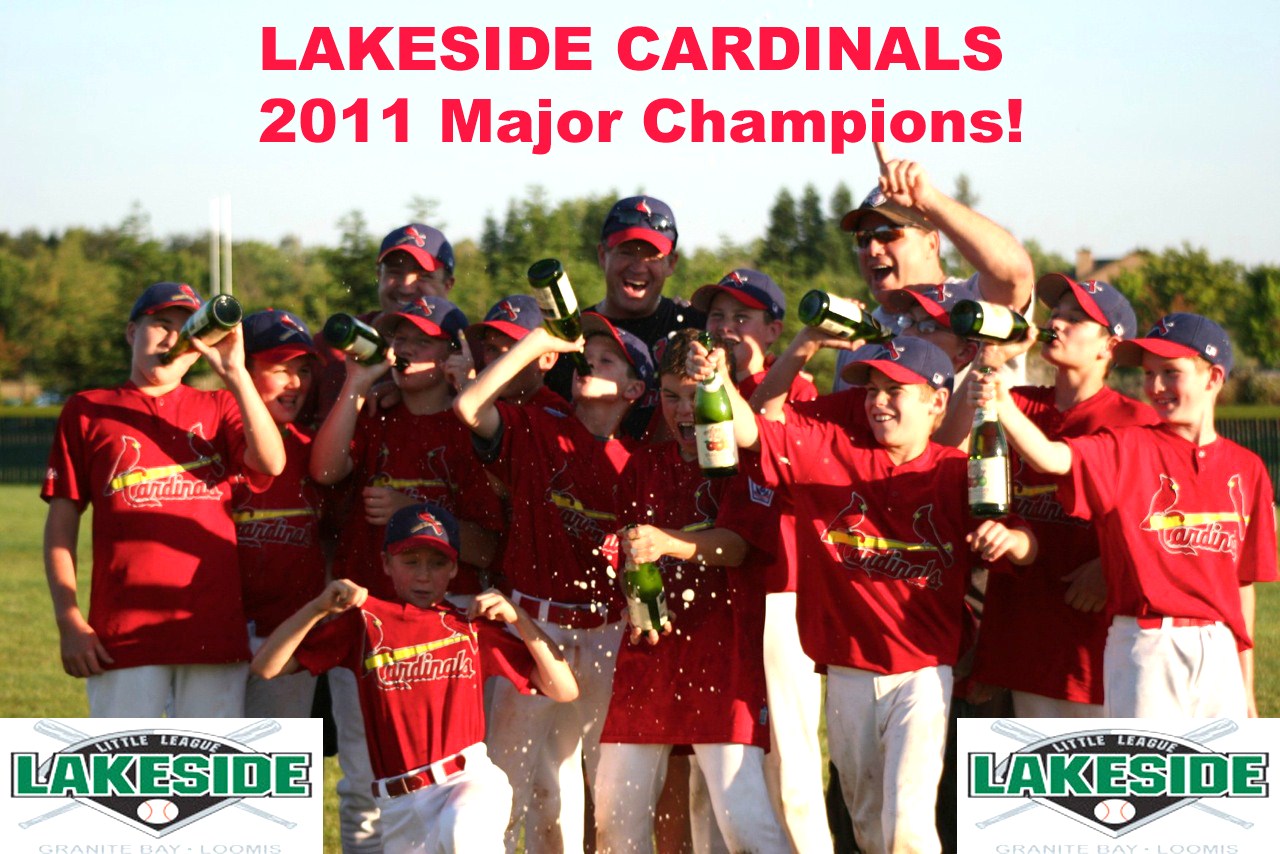 ---