Lake Alfred Little League: Welcome
Sunday, March 2
Lake Alfred Little League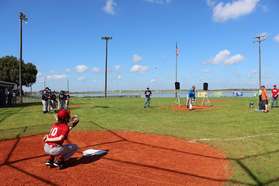 SIGN HER UP!!!
SOMEONE GET MAYOR NANCY DALEY A UNIFORM
MANY THANKS TO EVERYONE FOR HELPING GET THE 2014 SEASON OFF TO A GREAT START
CONGRATULATIONS TO THE EVENT WINNERS!!
&
OUR RAFFLE WINNERS
WE NEED UMPIRES IF INTERESTED PLEASE CALL!!
CHECKOUT OUR SPONSORS AND LET'S SHOW THEM OUR
THANKS AND SUPPORT THEIR BUSINESSES
THE WAY THEY SUPPORT OUR LEAGUE
Sunday, December 29
BECOME A 2014 SPONSOR!
Handout:
2014 Sponsor Forms
Monday, December 23
Upcoming Meeting
LAKE ALFRED LITTLE LEAGUE BOARD MEETINGS ARE HELD THE SECOND MONDAY OF EVERY MONTH
Our next Board of Directors meeting is scheduled for Monday January 13th 2014, 6:00pm at The Lions Club.
If You Are Interested in Getting Involved Please Email us at LakeAlfredLittleLeague@Gmail.com
Or Call 863-703-0004