Lady Shooters: Welcome
Congratulations to 6th Grade Girls Invited to Nationals!!
The Lady Shooters youth basketball program is a non-profit basketball club based in Cherokee County, GA. Our organization seeks to develop fundamental skills through a system of youth basketball teams dedicated to the teaching of sound basketball concepts. Our teams are staffed by volunteer community members who are dedicated to providing an environment where our young ladies can develop as well-rounded citizens, students and athletes.
2015 July Basketball Camps
Hosted by Carlos Adams Basketball at Buffington Gym
Monday, July 20th to Thursday, July 23rd
- OR -
Monday, July 27th to Thursday, July 30th
9:00am to 2:00pm
Kids ages 7-16 will enjoy participating in basketball defensive fundamentals, shooting, ball handling, proper stance and footwork. There will be warm-ups/stretches, fundamental stations, team strategies, Free throw/hot spot contests and more!
Cost is $125 per camper before July 17th or $140 per camper after...
Click on the CAMP REGISTRATION link to register and reserve your spot today!
For information on personal training or group workouts with Carlos Adams, please visit www.carlosadamsbasketball.com...
You can schedule workout sessions with Coach Carlos online at www.meetme.so/CarlosAdamsBasketball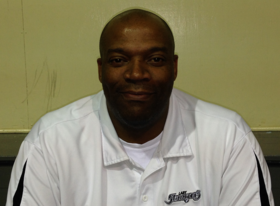 Coach Carlos Adams