Lady Shooters: Welcome
The Lady Shooters youth basketball program is a non-profit basketball club based in Cherokee County, GA. Our organization seeks to develop fundamental skills through a system of youth basketball teams dedicated to the teaching of sound basketball concepts. Our teams are staffed by volunteer community members who are dedicated to providing an environment where our young ladies can develop as well-rounded citizens, students and athletes.
Summer Camp Schedule - see below...
ATTENTION 1st - 6th Grade

Basketball Players!!

Why wait for Rec Ball to get yourself ready for next Spring and Summer?

Elevate your game with the guidance of an experienced coach that can take you mentally and physically to the next level!

Practice on Tuesdays and Thursdays with tournaments every other weekend NOW through September.

Winter season will start in October followed by tryouts in February for the Lady Shooters and Chargers Travel Ball teams!

For more information, contact Coach Carlos at

770-827-4369 or email CarlosAdamsBasketball@yahoo.com

Summer Camp Schedule

Camp #4 - Monday, July 24th to Thursday, July 27th
9:00am to 2:00pm
$125/Child Early Registration prior to camp week
- OR -
$140/Child during camp week
Kids in 1st to 10th Grade
Bring a sack lunch - Water and Snack will be provided
Click NOW on Camp Registration Link - LIMITED spots available each week!
Additional Summer Camp Dates to be announced in July...
For information on personal training or group workouts with Carlos Adams, please visit www.carlosadamsbasketball.com...
You can schedule workout sessions with Coach Carlos online at www.meetme.so/CarlosAdamsBasketball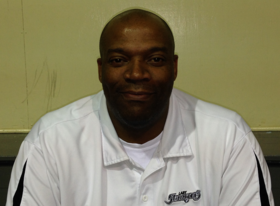 Director and Head Coach Carlos Adams