PITTSBURGH LADY ROADRUNNERS: Welcome
The Pittsburgh Lady Roadrunners (PLR, Inc.) is a girls traveling fastpitch softball organization.




We are a 501 (c) (3), non-profit organization centered around the Pittsburgh region. The 2016/2017 softball season is our sixteenth year of operation. Since 2001 we have fielded one or more teams in 10U, 12U, 14U, 16U and 18U age groups. In all, this year, there are close to 100 young ladies from the Pittsburgh area playing on our teams.

The goal of the Pittsburgh Lady Roadrunners is to develop our players'skills to compete at the highest competitive levels. This requires the time and dedication of our many players, members and coaches. We accomplish this through skill training; clinics with nationally renown figures such as Howard Kobata and Crystl Bustos; indoor fielding time during the winter months; batting cage work year round at our Training Center and outdoor practices at several local fields that we have access to. Our teams participate at the highest class A level within the national governing bodies ASA, NSA, USSSA, PGF and Pony.

The majority of our players have continued their softball careers with Division I, Division II, and Division III college programs..

View our teams through our Teams Page or Click on the URL Below:

10U Blue: http://www.eteamz.com/LADYROADRUNNERS/index.cfm?league=797066&subsite=6678022

12U Futures 05:http://www.eteamz.com/LADYROADRUNNERS/index.cfm?league=797066&subsite=6678024

12U Futures 04: http://www.eteamz.com/LADYROADRUNNERS/index.cfm?league=797066&subsite=6678025

14U Gold: http://www.eteamz.com/LADYROADRUNNERS/index.cfm?league=797066&subsite=6678026

16U Elite: http://www.eteamz.com/LADYROADRUNNERS/index.cfm?league=797066&subsite=6678027

16U Gold: http://www.eteamz.com/LADYROADRUNNERS/index.cfm?league=797066&subsite=6678028

16U Premier: http://www.eteamz.com/LADYROADRUNNERS/index.cfm?league=797066&subsite=6678029

18U Premier: http://www.eteamz.com/LADYROADRUNNERS/index.cfm?league=797066&subsite=6678031

18U Gold: http://www.eteamz.com/LADYROADRUNNERS/index.cfm?league=797066&subsite=6678032
SEE WHAT OUR GRADUATED ROADRUNNERS ARE UP TO AT "SITE NEWS/ALUMNI" PAGE
___________________________________________________________________________________________
Call Jason Minear (412-726-8411; mailto:pittsburghladyroadrunners@gmail.com)
if you have any questions.
Website: www.pittsburghladyroadrunners.net
_________________________________________________________________________________________________
Sunday, August 14
Senior Dinner for our 2016 Graduating Players
Pictured with Roadrunner President Jason Minear and Roadrunner Founding Father and Former President Bill Komara is (left to right): Saige Minear; Candace Drzik; Courtney Kozdron; Katie Tarr; Kim Dunst; Jessica Gordon and Alyssa "Magic" Larson.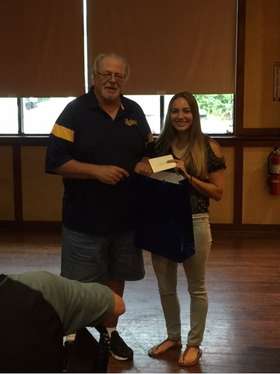 Bill Komara with Saige Minear, Saige is heading to Seton Hill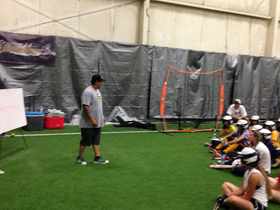 Crystl speaks to our 16U and 18U Teams
Saturday, August 20
Olympic Gold Medalist and World Champion Crystl Bustos holds Sessions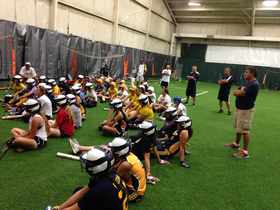 All eyes on Crystl
Crystl Bustos continues her long association with the Lady Roadrunners again this year holding team sessions for our 2016/2017 teams.
Crystl is one of multiple Nationaly recognized experts that the Lady Roadrunners bring in for instructions each year and a main reason why our teams batting success is second to none!
Crystl will be back several times over the season for individual instruction at the Training Center!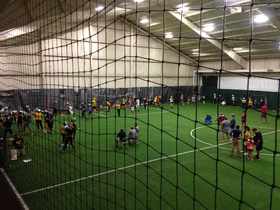 Several sessions held at Greentree Sportsplex over the two day weekend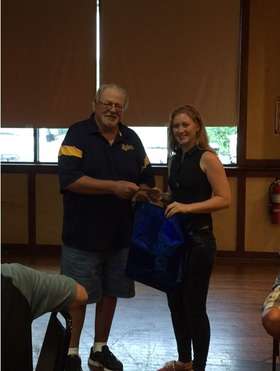 Bill with Kim Dunst, Kim is going to S.U.N.Y.-Oswego
Bill with Jessica Gordon who will be attending Alleygheny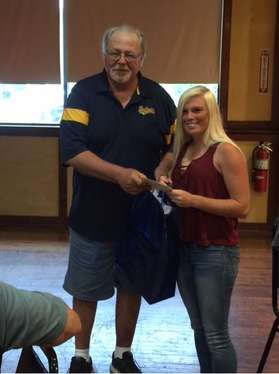 Bill Komara with "Magic", Alyssa Larson is going to Notre Dame College
Follow the PLR on Twitter or Like us on Facebook
Exciting News about the Lady Roadrunners......The Pittsburgh Lady Roadrunners ...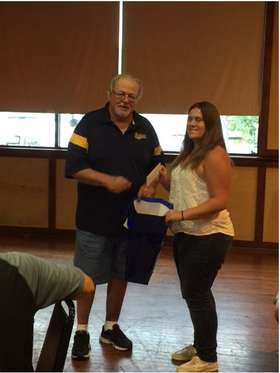 Bill with Candace Drzik, Candace is going to Wheeling Jesiut
Cortney Kozdron is off to Oberlin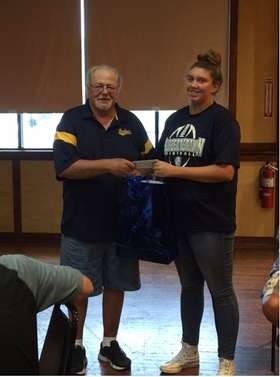 Katie Tarr will be playing at Point Park
About the Roadrunners (click to open)