Lady Cyclones Fastpitch: Welcome
HOME OF THE LADY CYCLONES
The Lady Cyclones 10U team is looking for a couple more ladies to round out their spring/summer team. For a private tryout call Coach Turner at 209-662-4750.
Contact the coaching director located below for additional information:
12U Frank Gonzales, 209-629-0312
The Ripon Lady Cyclones are a competitive fastpitch program dedicated to developing our players to compete at a high level. The Lady Cyclones have a few positions open at each level and we are looking for families that are dedicated to being competitive as well as enjoying a positive atmosphere to learn the game. Our program has a very solid coaching staff that stresses the fundamentals of the game. Our girls go through rigorous training by doing Cross Fit and an arm strength program called Jaegar Bands. We truly are developing the all around player to be successful at the next level.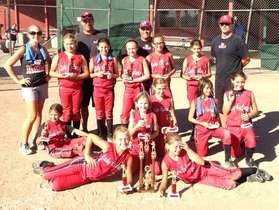 10U Lady Cyclones Take 2nd at State Tournament
Saturday, April 13
12U Lady Cyclones win Silver Division at Turf Wars Sacramento, Nice way to Start the Season!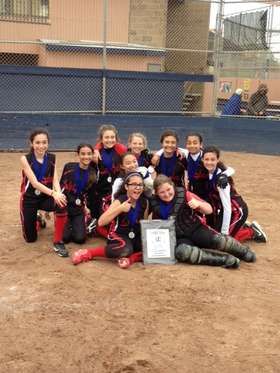 2013 April Turf Wars Silver Division Champions
Friday, November 18
Lady Cyclones 10U to 14U