LA District 2: Welcome
Monday, March 9
Click on the Logo below to access the Louisiana State Little League Website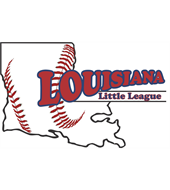 Louisiana Little League
LA District 2 Leagues
Monday, March 23
Bogalusa Little League
If you live in Washington Parish and are looking for a Little League Baseball Program for you child. The Bogalusa Little League is the place to be. They are located on Ave. "U" in Bogalusa, LA. Registration is still open.
Monday, March 23
Welcome Back Baker Youth Little League
We have missed you guys and gals. Baker Little League is back with Louisiana District 2 for the 2015 season and beyond. They had a good turnout at the first registration. The second registration went good also. There is a lot of exictement in the air as Baker prepairs for it's2015 opening day.
Monday, March 16
Eastbank Little League
Eastbank Little League will be having another exclusive shoping day at Dick's Sporting Goods / Lakeside Mall, Staurday March 28th