LA District 2: Welcome
Monday, March 9
Click on the Logo below to access the Louisiana State Little League Website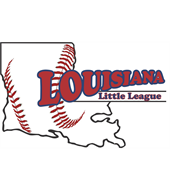 Louisiana Little League
LA District 2 Leagues
Monday, August 10
Eastbank Wins In Waco
Wednesday, August 5
Eastbank Little League 2015 11-12 Baseball Louisiana State Champions
Friday, May 1
Baker Little League is up and running for the 2015 season. Machine Pitch action under the lights.
Thursday, April 30
He Is Just A Little Boy
Please Read
Friday, April 24
Welcome Back Baker Youth Little League
We have missed you guys and gals. Baker Little League is back with Louisiana District 2 for the 2015 season and beyond. They had a good turnout at the first registration. The second registration went good also. There is a lot of exictement in the air as Baker prepairs for it's 2015 opening day.
Opening day is Re-Scheduled for April 25th. A parade, cake sale and a day of ball games is planned. Parade begins at 10:00 followed by the cake sale and games.
Monday, April 20
Eastbank Little League 1st T-ball and 7-8 practice (This Will Make You Smile) - It is what Little League is all about.
Monday, March 23
Bogalusa Little League
If you live in Washington Parish and are looking for a Little League Baseball Program for you child. The Bogalusa Little League is the place to be. They are located on Ave. "U" in Bogalusa, LA. Registration is still open.
Wednesday, April 8
All ASAP's Approved
Congratulations to all Leagues in Louisiana District 2. All of our leagues have approved ASAP plans for 2015 and all were approved by the April 1st deadline. That makes you elidgible for the 2016 insurance discount and puts a BIG SMILE on your DA's face. Thanks again to everyone that worked on this.
Saturday, April 11
Volunteer
Volunteer with your local league now ! They need you. There is something for everyone to do.