Keystone Volleyball Club (Greensburg PA): Welcome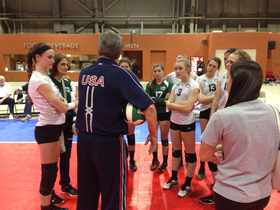 USA Olympic Coach John Kessel clinics KVC kids:)
Saturday, May 23
KVC 15s WIN 2015 Regional Championships
IF FOR SOME REASON YOU ARE HAVING A HARD TIME VIEWING OUR WEBSITE. SIMPLY DOWNLOAD THE FIREFOX BROWSER. IT'S FREE... HERE IS THE LINK http://www.mozilla.org/en-US/firefox/fx/ THEN SIMPLY OPEN OUR WEBSITE USING THE FIREFOX BROWSER.
********************
ALERT ALERT ALERT ALERT ALERT ALERT
This is a special invitation to all of our KVC Players and Friends
We would like to invite you to our 2015 SHU Total Player Volleyball One Day Camp. It will be held Monday, July 13 for grades 4-8 & Tuesday, July 14 for grades 9-12. For more detailed information & to register simply go to http://abcsportscamps.com/shuvb
Thank you,
SHU Volleyball
********************
TOURNAMENT RESULTS FOR MEMORIAL DAY WEEKEND IN PITTSBURGH...
18's

Won 3 out of 3 matches early on... on the first day. Keep it going girls. They have a special guest coach... Coach Bob. Go gettem' 18's
17's
Not in Action
16's
Won 3 out of 3 matches early on... on the first day. Keep it going girls. They have a special coach this weekend also... Coach Kathy. Go gettem' 16's
15's
Not in Action

14's
Not in Action

KVC TEAMS
Keystone Girls 14's Green Team
Head Coach - Christa Calgero, Assistant - Cassie Hausfeld
Hannah Horvath, Delaney O' Shea, Madelyn Beasley, Emma Garris, Ruby Bickerton, Justyne Howell, Rachel Milke, Mekayla Dedo, Kasey Verna, Sydney Mizikar
***Pitt Elite Winterblast Tourney: 3rd Gold Bracket
***SHU 16 Mixed Tourney: 4th Silver Bracket
********************
Keystone Girls 15's Green Team
Head Coach - Robin Klimke, Assistant - David Klimke
Brianna Bialota, Marissa Farabaugh, Nicole Caputo, Carolyn Kowalyk, Terese Mihalcin, Emily Richie, Hailey Thiel, Gabby Kuhns, Kierstin Schade
***SHU 16 MixedTourney: 5th Gold Bracket

***Pitt Elite 15 Winterblast Mixed Tourney: 3rd Gold Bracket
***P3R Best of the Burg Mixed Tourney: 3rd Gold Bracket
********************
Keystone Girls 16's Green Team
Head Coach - Bob Hall, Assistant - Kathy Kuhns
Olivia Girard, Haley Moore, Nicole Novak, Christie Redinger, Cami Ward, Taylor Wisniewski, Christina Cochenour, Claire Staines, Mikayla Bisignani
***CAL 16 Mixed Tourney: 3rd in the Gold Bracket
***Pitt Elite 16 Mixed Tourney: TOURNEY WIN / 1st in the Gold Bracket
********************
Keystone Girls 17's Green Team
Head Coach - Ryan Kelly, Assistant - Shelby Kyllo
Noelle Carota, Kyra Dugan, Emma Pevarnik, Helena Richie, Faith Rock, Aleisha Stas, Taylor Sabol, Danielle Nese, Emily Horwatt
***Pitt Elite 17 Mixed Tourney: 3rd in the Gold Bracket
***Ohio Sports Net Complex 17 Mixed Tourney: 3rd in the Gold Bracket
***P3R Best of the Burg 17 Mixed Tourney: 2nd in the Gold Bracket
********************
Keystone Girls 18's Green Team
Head Coach - Rick Hall, Assistant - Courtney Field
Kristyn Howell, Rachel Moore, Rachel Satira, Leah Bisignani, Emma Mull, Lexi Irwin, Zoe Zahorchak, Trisha Bungard
***SVC 18 Tourney: 3rd in the Gold Bracket
***Pitt Elite 18 Mixed Tourney: TOURNEY WIN / 1st in the Gold Bracket
***SHU 18 Mixed Tourney: TOURNEY WIN / 1st in the Gold Bracket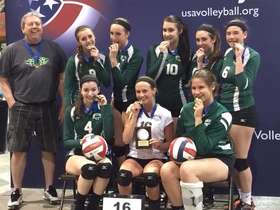 KVC 16s WIN 2015 Regional Championships