KEARNY MESA LL: Coaches Clinics
Sunday, February 23
Coaches Clinic
Every coach and manager must attend both a Coaches Clinic and a Safety Clinic once every three years. Each team must have at least one coach or manager attend each year in order to be eligible to play in the District CBI, DDM, JR and TOC tournaments. Both of the clinics below satisfy the District Coaches Clinic and Safety Clinic requirements.
District 33 Coaching & Safety Clinic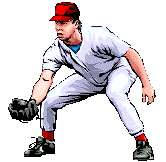 Sunday, March 9th, 2014
Coaches Clinic: 9:00am to 11:30am
Safety Clinic: 12:00pm to 1:00pm
Location: San Diego City College Knights Field
Flyer: 2014 NPLL Coaches & Safety Clinics Flyer

North Park Little League has invited all managers and coaches in District 33 who are getting ready for the season to their Coaches and Safety Clinic on Sunday, March 9th, 2014. A $5.00 donation will be asked for all coaches attending the skills clinic to go towards San Diego City College baseball program to show our support and appreciation for their contribution to our District and community.
The Coaching Clinic will be given by San Diego City College baseball coach Chris Brown and some of his players. Both clinics will be held at the San Diego City College Knights field located at 2221 Morley Field Drive, San Diego CA 92104. Come and learn to run a fun and effective practice! The clinic is designed for coaches and parents of players of all levels. Drinks will be provided for all participants. Check in time is 8:30am at the field.

The Safety Clinic will be beginning at 12:00pm at the same location. The purpose of this safety clinic is to raise awareness for every coach and manager on how to prevent and treat injuries. The topics that will be discussed are simple first aid, recovering and returning to action from an injury, prevention of injuries, and Little League Safety Rules.
This is a great opportunity for every coach and manager in the District, please take advantage of it. Your players are the ones that will benefit from it.
No need to pre-register, just show up and sign in. Bring a glove if you have it. For more info, call John Perretta @ 619-370-6854, or e-mail: john.perretta@yahoo.com