KEARNY MESA LL: Welcome
Wednesday, October 9
Kearny Mesa Little League
 Kearny Mesa Little League 2014   SPRING BASEBALL IS COMING UP FAST.  THAT SHOULD BE SCARY FOR YOU.
 WISHING EVERYONE A HAPPY HOLLOWEEN!!!!
Money a little tight, Be ready for Early Bird Registration!!!!!!!!! 
Discounts available.
---
 *******We also want to remind Coaches, Parents and Players that there are no seeds, gum or food allowed in the dugout or on the fields.******* 
 Please remember if you have not signed up for your times for the concession stand please do it now, we have just a couple of weeks left and if you want to receive you $50 deposit back sign up ASAP. Spaces will fill up quickly.
---
Padres Little League Day
Thank you to all who participated in Padres Little League Day on Sunday, May 5th vs. the Arizona Diamondbacks. 
---
Volunteers Needed
Make a difference and help out by volunteering!
 We are looking for 2013-2014 Board Members
How can you help? Please contact us at 
We will be passing out ballots at closing day ceremony for you to vote in next year's board members.
Volunteers are seldom paid; not because they are worthless, but because they are PRICELESS! 

---
 What Makes A Nightmare Sports Parent - And What Makes A Great One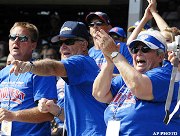 Hundreds of college athletes were asked to think back: "What is your worst memory from playing youth and high school sports?" Their overwhelming response: "The ride home from games with my parents."
With the new baseball and softball season fast approaching, we would like to share the following article published on the website " The Post Game" with all of you. Take a minute and click on the following link: www.thepostgame.com//blog/more-family-fun/201202/what-makes-nightmare-sports-parent and see if what type of Little League parent you are?
---
We are looking for Sponsors!
Local businesses—please consider supporting
your youth by helping us out with your tax deductible
donation. Email the league President at
KearnyMesaLL@aol.com  for more information.    
---