Key Peninsula Little League: Welcome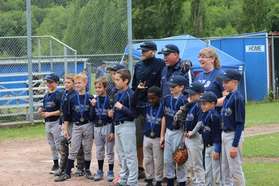 2016 Minors Interleague Champions!
Scroll down to see Upcoming Events
Please visit our new website at:
http://www,keypeninsulalittleleague.com
for Key Peninsula Little League news and updates!
Our new website should be live soon!
We will hopefully be live the first week in November, also keep an eye out for our earlybird registration and our new team store. Both will be on our new website!
---
Umpires: We are looking for an individule to become our Umpire in Chief! No previous experience required. Please visit our umpire schedule website to sign up for game in the 2017 season. Games will be added as soon as the season starts
---
---
Little League Bans Composite Bats
Please go to LittleLeague.org to view their list of acceptable bats for the 2012 Season.
---
Rain outs... please continue to look for updates on Facebook and our new site!
---
---
Please email any questions, complaints or comments to askkpll@hotmail.com. We will get back with you as soon as possible.
KPLL address: P.O. Box 516 Vaughn, WA. 98394