Ketchikan Little League: Welcome
2015 District 2 Majors Softball All Star Champions
Welcome to the 2015 Season of Ketchikan Little League
Ketchikan Little League members thank the teams from Sitka and Juneau (GCLL) for their participation in the
2015 Alaska District 2 Tournament Games
Congratulations to all the Little League teams for a job well done!
2015 Majors Softball Tournament
First place winner Ketchikan
They now advance to the State Tournament in Anchorage July 16-19!
Please support your Ketchikan Majors Softball team as they proudly represent our community in the State Tournament for the first time since 2005.
2015 9&10 Year Old Baseball Special Games
First place winner Ketchikan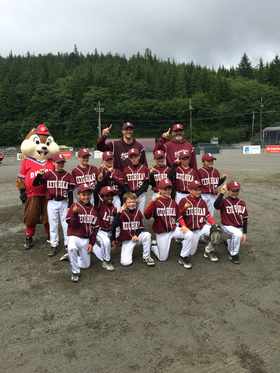 2015 District 2 9&10 Year Old Special Team Champions