Table of Contents / Indice de materias
Table of Contents

1. Updates (Outside Soccer and Indoor Soccer)


2. Soccer Practice Days and Times


3. Jaguar Practice and Game Rules


4. Soccer Practice Attendance


5. Jaguar Under 12 Match Schedule/Results


6. Under 12 Soccer Scores From Around the League


7. Under 12 Soccer Stats


8. Snack Schedule


9. Nutrition is the key to peak performance on the soccer field


10. Rules every parent needs to know


11. Codes of Behavior


12. Safety Concerns


13. Weather Issues


14. Jaguar U12 Agenda/Beliefs


15. Contact Information

16. Juggling Records

17. Coach Bio
1. Updates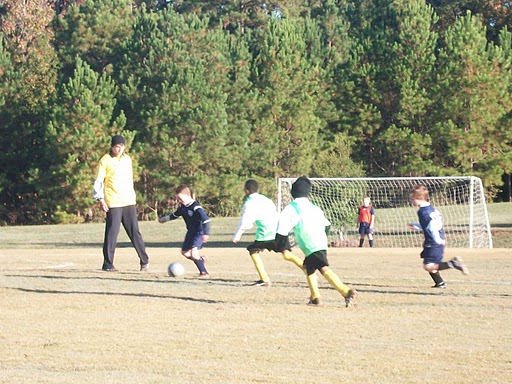 Jaguars in Action!
Updates
From Spring 2013
3-5-13 Nice game Jaguars. We have a lot of potential. I have high expectations. We have a long way to go. However, I like my team. We will work on positions. I plan on taking the players pass by pass and show my young Jaguars where to be. I will increase the discipline and fitness. Every Saturday is a big game day. The Pike County Storm is a strong team. I look forward to the challenge. My Jaguars are hungry. I want them to feast on the competition every game day. Go Jaguars!!!!
From Fall 2012
9/9/12 The Crew have improved a lot. This Crew team is going to be very good. They always listen to their coach. They do their very best. The coach will demand more as the season progresses. Team discipline will improve. The coaches are excited to coach the CREW!!!!
Remember this Crew. Success requires failure. It is important to use failures as learning opportunities and learn from them. We learn from what does not work and do what will work. If you do the same thing you will get the same results. However, when you make adjustments you will get new positive results. Winners always get up one more time than they are knock down.
I am glad I coach the Crew. The Crew Jaguars are very special soccer players. They dream big and then they achieve. Our very young Jaguar CREW soccer team will play well and have fun doing so.
Here are a few of my soccer thoughts:
1) Pressure on the ball is needed all the time by one defender.
2) We will learn our positions well.
3) We might play a 2-2-1 instead of a 2-1-2.
4) We need to know where we might pass the ball while our team has the ball. Scrimmages will use the 3 touch max. rule.
5) More time will be dedicated to passing and receiving up and down the pitch and movement off the ball.
6) Jaguars must trust each other. Jaguars will learn that every player can receive and pass the ball. However, support and communication from the player(s) without the ball is always needed.
7) More shooting and keeping intruction and practice is needed.
8) All CREW Jaguars are doing their best and must keep their heads up.
9) I love coaching the CREW Jaguars!
GO CREW!!!!
Attending one or two tournaments is something parents, players, and coaches need to consider. A meeting will be conducted concerning this matter in October. Here are two soccer tournament options:

From Fall 2011:
9-10-11 Hello The Jaguars are improving. I appreciate the dedication my parents and their young Jaguars are showing. All my Jaguars are very loyal to our soccer team. This committed to the Jaguar soccer team is appreciated. I expect my Jaguars to compete at every training session and at every game this season. I want our opponents to know they have been in a Jaguar/Cat fight. Paying attention and working hard will make our team successful. Success is always paid in advance. Training sessions must be challenging. I am glad I coach the Jaguar soccer team. I do not wish to coach any child who is not a Jaguar. Win, lose, draw we are still Jaguars. We need not be afraid of the scoreboard. We do not need any charity from any team or referee. We will make our own breaks. Our team will not stay the same. Our Jaguars are about ready to take off. Jaguars will learn from loses. They will not cry. Jaguars are winners. They train harder and smarter after a loss. Jaguars are fighters. We always get up off the mat when knocked down. Look out for the Jaguars. I love coaching my Jaguars. I am excited to see how good the Jaguars can be this fall season. Training will become more intense. Our Jaguars will be successful. Troy Shimp
Soccer Thoughts 10-23-10
The Eagles were flying high until the Jaguars leaped into the air and brought the Eagles down to earth and ate them in the second half! Jaguars never give up. Our young Jaguars are showing some of their potential. They are learning how to catch their prey!
Our spacing was good most of the time. We need to spend less time playing in front of our goal. Mistakes in front of our goal by us will not be beneficial to us.
We need to limit our fouls.
We need to work on our speed of play. Speed of thought is very important.
Transitional play needs continued work.
Set plays will be introduced and practiced.
We will face strong competition in the Kohl's Cup. The Pike Tigers might be the weakest team we might face in the Kohl's Cup.
Remember that we are always Jaguars win, lose, or draw. Jaguars are on their way to the top. Not every child can be a Jaguar. Jaguars are the best!!!!
Soccer Thoughts 10-16-10
Nice game Jaguars. The fans were entertained. They got their money worth today. We did a better job possessing the soccer ball. We used negative space at times.
We moved off the ball to make our trianges. We need to look to play around the defense. The player with ball and the players without the ball all have a role in helping us achieve this objective. We must move support the ball. Creating trianges is very important. Once the Panthers observed us passing the ball around them they began to mark are players in wide positions. As a results, we had many 1v1 opportunities availble for us to exploit. We became very unpredictable on offence and difficult to defend.
There still is much work to do before the Kohl's Cup. Expectation will continue to be raised. What we did today will not be good enough for tomorrow. We will become a strong team.
Jaguars won the cat fight today.
Jaguars Rule!!!!!!!
Soccer Thoughts 10-10-10
Way to come back Jaguars. This was the first time the team we played has not won. Thanks Coach Mike for coaching the soccer match. Our Jaguars continue to improve. I continue to be excited about my team. We are Jaguars no matter what the score is. We have a strong future. No one can take away our furture except for us. We play with our minds and our heart. Go Jaguars!!!!!
Soccer Thoughts 10-2-10
The Jaguars continues to improve every week. I want everyone to know that I believe my Jaguars have been improving every week including last week. Keep is mind that the test/opponent is different each week. Every team is at a different level in development. Each team has their physical attributes they bring to the game. All we can control is how we play. We would have lost 27 to 0 this week if we played a team that strong. We could have won 27 to 0 if we played a team that weak. My focus is my Jaguars. Improvment is what I am looking for. I can't teach everything I would like to teach each week. I have to focus on two or three things each week. My Jaguars are picking up what I am teaching them. However, I have MUCH more to teach my young Jaguars.
This week I plan on have my Jaguars use negative space this week. There are many times where we need to drop the ball and then make a line pass. We should be looking to play around the other team. There is no need to try to break through their 4 to 5 players. We would never try to go through a wall if we could go through a door. We need to go through the door. I have a very smart team. They will grasp this concept and never look back.
We will work on our team possession this week. Playing keep away will achieve this. I will be able see my team create triangles. We will move off the ball. We will communicate. We will close down space on defense. Team possession is crucial to our success! The other team can't do anything without the ball. At some point, teams will have to spend the majority of their energy trying to defend us. When we have the ball we our in control!
The striker on the opposite side of the ball must be at the off-sides line. We can score so many goals by adhering to this strategy.
I love my Jaguars and Jaguar parents. I expect our Jaguars to make a significant step forward soon. This step will knock your socks off! Our young Jaguars will go into a cocoon and come out as healthy mature Jaguars! The transition will be unbelievable.
Soccer Thoughts 9-25-10
The Tigers scratched and bit our young Jaguars todays. Keep your heads up Jaguars! We are and will always be Jaguars!
I was happy with our effort in the first half. We must always give 110%. Even if we are down or ahead by 100 goals we must give 110%. How we play when the chips are down shows a lot about who we are as a team. In life there will be good times and bad times. We must always give our best effort. A lot of corporations move higher up in the pecking order of corporations by doing better than others in bad times. How well we do in a future important competitive game might be determined by what we gain in a game that did not go well on the score board.
I am glad my Jaguars are disappointed with today's result. They are winners. We need to turn this result into a positive. It can be our reason to step it up. It can be our Alamo. Jaguars have tiger teeth marks on them. However, our Jaguars will live to play another match. The Jaguars will eat again. They are very hungry to learn the game of soccer.
Royal was half stregth today. He had the flu on Friday. Get well Royal.
I love coaching my Jaguars. There is no place I would rather be than coaching my Jaguars.
My Jaguar will always be positive on and off the pitch. I will see to it.
At practice this week, we will work in small groups. We will work on shooting and defense. Also, a keeper trainer will provide the keepers will instruction and training. Lastly, we will use negative space on the pitch. Dropping the ball and creating new triangles in very important.
I appreciate all the times Jaguars help me carry soccer equipment.
The juggling tournament will be held on Monday. It will be feet only. I will purchase a trophy for the winner. Practice today and tomorrow Jaguars!
Arrive at Panhandle Park at 5:15 P.M. on Sunday, October 3, 2010 for soccer pictures.
We have a strong Jaguar team. Teams playing us early in the season need to be very happy. By the end of the season we will compete with anyone willing to step on the pitch with us. I am thinking big. Tournaments would be great experience. Our Jaguars will meet the challenge any team throws at us!
Jaguar parents are the BEST!!!
Jaguar managers are super!
Assistant coach Kirberger has been outstanding!
Coach Troy Shimp
Soccer Thoughts 9-18-10:
1. Crossing has not been worked on. We will work on crossing this week. We will learn to use the flanks as a means to scoring goals. The flanks are always open. Defenders never defend the outside of the pitch.

The goal is in the center of the end line.
Taking the ball forward down the line allows us to have excellent field position. Once a player gets down the wing a cross can be made. The opposition might clear 4 out of 5 crosses. However, we will take the 1 out of 5 goals from crosses we score. Anything can happen when we put the ball in the mix in front of the other team's goal. Crossing and shooting opportunities need to be taken.

At least one Jaguar must be at the off-sides line.
2. Switch fields is improving.
3. Dribbing, turns, short passing, spacing, and distribution are improving.
4. Our midfielder must always make a recovery run to obtain a position behind the ball.
5. Our strikers and defenders will learn to push forward using diagonal runs. This will allow us to be spread out on offence. This will give us many passing options moving forward. Being unpredictable on offense is advantageous for use. When transitioning to defense our strikers and defenders must run diagonally towards our goal. This is called a recovery run. Being compact on defense is important. We want the other team to have limited passing options. We want the other team to be predictable.
6. Jaguars will learn more about positions. It is ok for everyone to try to stop the opponent from scoring a goal if they are inside our penalty box. When a team is that close they most likely will not pass the ball.
7. The keeper will receive more training.
8. We will work on passing accurately from increased distances.
9. Juggling will be practiced.
10. Everything will be stepped up. Jaguars will be challenged at soccer training.
11. Our next three games will be fun. These teams will challenge us. Winners take risk. Winners want to be challenged. Jaguars will meet the challenge.
12. I am proud of my Jaguars!
13. My Jaguar parents are O U T S A N D I N G !
14. I will purchase a new gazebo for the team.
15. We have come a long way. There are no limits to how far Jaguars can go. People put limits on themselves. Jaguars have no limits.
16. Pike County Tigers at Jaguars It will be a cat fight on 9-25-10!
9-11-10 Game Notes:
1. The Jaguars are improving. There are strong soccer teams on our schedule. We will be ready. A tournament or two would be fun.
2. The Jaguars listen and execute well.
3. There is a lot of information that has not been covered yet. I am happy with the progress the team has made from practice one. However, I want more. The Jaguars want more.
4. Transition from offence to defence and vice versa will improve. Jaguar must always know where their teamates and the opposition are positioned. Support and cover must be in place quickly.
When the other team receives a free kick or throw-in we must drop back quickly and then face the ball. We can regain possession of the ball quickly. In the game of soccer teams will gain and loose the ball over and over. We want to move the ball forward more than we give up space. The Jaguars work hard to move the ball forward. They need to understand that losing the ball is something that happens often in a game. However, once we lose the ball we do not want to give up all we have worked to gain. Loosing the ball in the final third of the field will not result in the other team scoring a goal. However, we could regain possession of the ball and score.
Also, taking free kicks and throw-ins quickly will allow our team to score more while the other team is sleeping.
5. The parents have been outstanding!!!!!!
6. The Jaguars have been super!!!!!!!!!!
Jaguars are always good sports. Thanks for being good sports.

They always learn from their games as well as their coaches. Success requires failure. Actually, we are only a failure when we choose to quit. I hate to lose. I want to continue trying to be successful until I achieve success. My team is the same way. They would continue playing the second game we played today until we took the lead and won. We would want to continue the match no matter how many goals we were down. You can never keep a Jaguar down! We always believe we can be successful. We are successful. Unfortunately, the time ran out on us.

No one can take our will to win away from us. Good competition makes you better.

It is not about where you start that is important. It is important where you finish at the end. Down the road no one will remember our shortcomings. They will only see the finished product. We are still under construction. Hopefully our experience this week will help us in next week's American Cup. Our assistant coaches, manager, and parents are OUTSTANDING!! I love coaching my JAGUARS!! Jaguars are READY!!!!!!

Dream big, believe it, and achieve it!

Play with your heart and mind!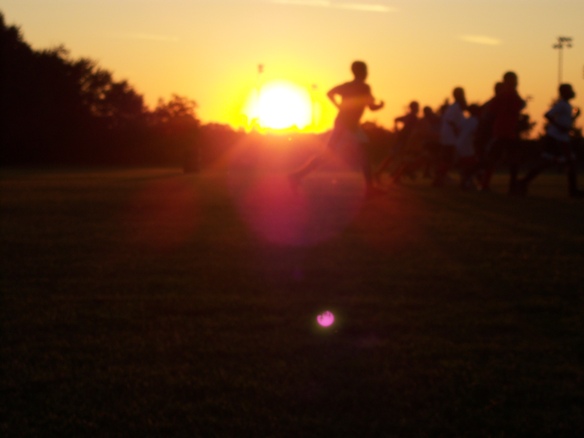 Jaguars Training


TNT by BEN



Jaguars Prepare for Game/Feast
2. Fall 2017 Soccer Training Days and Times
2. Fall 2017 Soccer Training Schedule

Fall 2017 Soccer Practice Schedule (Updated 8-22-17)
Under 12 will use a size #4 ball. Every soccer player needs to bring a size 4 soccer ball, water, and wera shin guards covered by long socks to every soccer practice and game. The coach does not bring the soccer balls.
Jaguar Arsenal Fall 2017 U-12 Soccer Training Schedule (8-14-17 to 9-7-17)
*Additional Training Sessions will be added.
Jaguar Arsenal U-12 Training Schedule
Monday, August 14, 2017 6:30 P.M. to 8:00 P.M.
Wednesday, August 16, 2017 6:30 P.M. to 8:00 P.M.
Thursday, August 17, 2017 6:30 P.M. to 8:00 P.M.
Monday, August 21, 2017 6:30 P.M. to 8:00 P.M.
Wednesday, August 22, 2017 6:30 P.M. to 8:00 P.M.
Thursday, August 23, 2017 6:30 P.M. to 8:00 P.M.
Monday, August 28, 2017 6:30 P.M. to 8:00 P.M.
Wednesday, August 30, 2017 6:30 P.M. to 8:00 P.M.
Thursday, August 31, 2017 6:30 P.M. to 8:00 P.M.
Tuesday, September 5, 2017 6:30 P.M. to 8:00 P.M.
Wednesday, September 6, 2017 6:30 P.M. to 8:00 P.M.
Thursday, September 7, 2017 6:30 P.M. to 8:00 P.M.

Kendall on the Move!
3. Jaguar Practice and Game Rules
General practice rules

Players are expected to arrive for practice by the designated starting time. The coaches believe that practices build the player. We will practice three times a week.

Players are expected to be on the field dressed, have all of their equipment and be ready to go.

Bring water, shin guards and a soccer ball to all practices.
If a player cannot make a practice or will be late the coach will be contacted in advance.
Attendance will be taken at practices.
Players are expected to take practice as seriously as games.
Players NEVER CRITICIZE their teammates at practice. Have fun, laugh and enjoy the game!

General game rules

At games players should remember that they are not only representing themselves, but they also are representing Clayton County. Players' actions should make the Jaguar team and Clayton County proud of them.

Players are expected to be at the field 30 to 45 minutes before all games. If a player cannot make a game or will be late the coach or manager will be contacted in advance. Players who do not plan to car pool to away games should notify the coach or manager so that the team will not delay its departure.
Playing time is at the discretion of coach Troy Shimp. Coach Troy Shimp will try to allow each Jaguar 50 percent playing time for each game. Coach Troy Shimp will strive to play players as much as possible, but no one is guaranteed playing time.
Players NEVER CRITICIZE their teammates during a game.
Players are not to talk to the referees.
If a player receives a yellow card, he or she must leave the game, and depending on the severity or nature of the violation, he or she might be required by the coach to sit out the remainder of the half.
Using profanities on or off the field is not acceptable. During a game, it can result in a yellow or red card. Additional penalties might be imposed by coach Troy Shimp. The Jaguars track yellow and red cards.
Jaguars not playing must keep the sideline neat and tidy. Trash must be thrown away. Balls must be put away. Jaguars who are not playing on the field must focus on the game. Any Jaguars playing on the sidelines will most likely miss their opportunity to play on the pitch.
Halftime and post match activity (eating, equipment adjustments, etc.) takes place after the coach(es) is finished speaking unless told otherwise by coach Troy Shimp.
Have fun, laugh and enjoy the game!
**********************************************************************************
La práctica general gobierna
Los jugadores son esperados llegar para la práctica por el empezar designado tiempo. Los entrenadores creen que las prácticas construyen al jugador. Practicaremos tres veces una semana.
Los jugadores son esperados estar en el campo vestido, tiene todo su equipo y está listo para ir (debe haber empezado a estirar y warming arriba) por 6:15 de la tarde.
Traiga agua, la espinilla protege y una pelota del fútbol a todas prácticas.
Si un jugador no puede hacer una práctica ni ser tarde el entrenador será contactado en el avance.
La asistencia será tomada en prácticas. Los jugadores son esperados tomar la práctica tan gravemente como juegos.
Los jugadores nunca CRITICAN a sus compañeros de equipo en la práctica. ¡Diviértase, ríase y goce el juego!
El juego general gobierna
En jugadores de juegos debe recordar que ellos no sólo representan a sí mismo, pero ellos representan también Clayton Condado. Las acciones de jugadores deben hacer el equipo de Jaguar y Condado de Clayton orgullosos de ellos.
Los jugadores son esperados estar en el campo 30 a 45 minutos antes de todos juegos. Si un jugador no puede hacer un juego ni ser tarde el entrenador ni director serán contactados en el avance. Los jugadores que no planean al uso compartido de coches a lejos juegos deben notificar el entrenador o a director para que el equipo no demorarán su salida. El tiempo que juega es a voluntad de entrenador Troy Shimp. El entrenador Troy Shimp tratará de permitir cada 50 por ciento de Jaguar tiempo que juega para cada juego. El entrenador Troy Shimp se esforzará por jugar jugadores tanto como posible, pero nadie es garantizado jugar tiempo. Los jugadores nunca CRITICAN a sus compañeros de equipo durante un juego. Los jugadores son de no hablar a los árbitros. Si un jugador recibe una tarjeta amarilla, él o ella deben salir el juego, y dependiendo de la severidad o la naturaleza de la infracción, él o ella quizás sean requeridos por el entrenador a aguantar el resto de la mitad. Utilizando lo profano en o lejos el campo no es aceptable. Durante un juego, puede tener como resultado una tarjeta amarilla o roja. Las penas adicionales quizás sean impuestas por el entrenador Troy Shimp. Los Jaguares rastrean tarjetas amarillas y rojas. Los jaguares no jugar debe mantener la actividad suplementaria muy ordenada. La basura debe ser tirada. Las pelotas deben ser guardadas. Los jaguares que no juegan en el campo deben enfocar en el juego. Cualquier Jaguar que juega en las líneas de banda hace la mayoría de los fallos probables que su oportunidad de jugar en el tono. El descanso y el poste emparejan la actividad (comiendo, los ajustes del equipo, etc.) sucede después de que el entrenador (E) sea terminado hablar a menos que dicho de otro modo por entrenador Troy Shimp. ¡Diviértase, ríase y goce el juego!

Bring It On!
4. Fall Soccer Practice Attendance
4. Spring Soccer Practice Attendance

Let me know if you will not be at practice.
Jaguar U-12 Soccer Fall 2017
P = Present
N = No Show
N*= Coach knew the Jaguar would be absent.
C = Cancelled Practice
? = Attendance Unknown
Jaguars
Arsenal U12 (Boys) Roster
Name / Practice Dates
8/14,8/16,8/17,8/21,8/23,8/24,8/28,8/31,9/5,9/6,9/7,9/13,9/18
1) Wisdom Agoro Yes,Yes,Yes,Yes,Yes,Yes,Yes,Yes,Yes,Yes,Yes,Yes,No*,Yes
2) Badou Ceesay Yes,No,Yes,Yes,Yes,Yes,Yes,No,Yes,Yes,Yes,No*,No
3) Nolan Davis Yes,Yes,Yes,Yes,Yes,Yes,No,Yes,Yes,Yes,Yes,Yes
4) Peyton Foster Yes,Yes,Yes,Yes,Yes,Yes,No*,Yes,Yes,Yes,Yes,Yes,Yes
5) Jose Guzman Yes,Yes,Yes,Yes,Yes,Yes,Yes,Yes,Yes,Yes,Yes,Yes,Yes
6) Axel Hernandez No*,Yes,Yes,Yes,Yes,Yes,Yes,Yes,Yes,Yes,Yes,Yes,Yes
7) Ammon Manga Yes,Yes,No,Yes,No*,No,Yes,Yes,Yes,Yes,No*,Yes
8) Tyler Penn Yes,Yes,No,Yes,No*,No,Yes,Yes,Yes,Yes,Yes,Yes,Yes
9) Kasaun Simpson Yes,No,Yes,Yes,Yes,Yes,Yes,No,Yes,Yes,Yes,Yes,Yes
10) Jacquez Smith Yes,Yes,Yes,Yes,Yes,No,Yes,No,Yes,Yes,Yes,Yes,Yes
11) Cameron Stephens No,Yes,Yes,No*,Yes,Yes,No*,Yes,Yes, Yes,Yes,Yes,Yes

Jaguars Attack!
5. Under 12 Fall 2017 League Schedule
U-12 Jaguar Fall 2017 League Schedule / Results /
Record 0-0-0 0 Points
Jaguar Match Schedule
U-12 Jaguar Spring 2017 League Schedule / Results /
Record 7-3-0 21 Points
Jaguar Match Schedule
U-10 Jaguar Spring 2016 League Schedule / Results /
Record 4-1-0 12 Points
U-10 Jaguar Fall 2015 League Schedule / Results /
6. Under 12 Soccer Scores From Around the League
6. Under 12 Soccer Scores From Around the League

Go Jaguars!
7. Under 12 Fall Soccer Stats
Fall 2017 Stats Updated 8/24/17

Jaguar Fans!
8. Snack Schedule
U-12 Jaguar Snack Schedule / Record (9-3-1) 28 Points
Halftime: - Please bring healthy snack(s) for halftime.
After: - Please bring snack(s) for after the game. The snack(s) after the game do not have to be healthy.
Thanks.
Snack Schedule

Game #1 Benjamin Castillojos - THANK YOU
Game #2 Badara Ceesay - THANK YOU
Game #3 Rylan Cox - THANK YOU
Game #3 Jose Guzman - THANK YOU
Game 4 Darius Lee - THANK YOU
Game #4 Joshua Luperci - THANK YOU
Game #5 Amman Manga - THANK YOU
Game #5 Aldo Munez - THANK YOU
Game #6 Christopher Nunez - THANK YOU
Game #6 Oscar Nunez - THANK YOU
Game #7 Tyler Penn - THANK YOU
Game #7 Francisco Pirita - THANK YOU
Game #8 Alan Sanchez - THANK YOU
Game #8 Kasaun Simpson - THANK YOU
Game #9 Cameron Stephens - THANK YOU
Game #10 Leo Tello - THANK YOU
********************************************************************
U-10 Jaguar Snack Schedule / Record (7-1-0) 21 Points
Halftime: - Please bring healthy snack(s) for halftime.
After: - Please bring snack(s) for after the game. The snack(s) after the game do not have to be healthy.
Thanks.
Game #1 Elijah Caraballo - Thank You
Game #2 Jose Manuel Guzman - Thank You
Game #3 Hugo Arellamo - Thank You
Game #4 Ammon Magna - Thank You
Game #4 Aldo Muniz - Thank You
Game #5 Oscar Nuñez - Thank You
Game #6 Franscico Pirita - Thank You
Game #7 Leonardo Tello - Thank You
Game #8 Cameron Stephens - Thank You
Game #9 Alan Sanchez

Jaguar Fans Make a Difference!
9. Nutrition is the key to peak performance on the field


Nutrition is the key to peak performance on the soccer field

A soccer player needs his or her energy to do his or her best on the field. Dr. Kristine Clark, director of sports nutrition at The Pennsylvania State University, offers these suggestions:

On a daily basis ...

Eat a balanced diet.
6-11 servings of bread, rice and pasta
3-5 servings of vegetables
2-4 servings of fruit
2-3 servings of milk, yogurt and cheese
2-3 servings of meat, poultry, fish, dry beans, eggs and nuts
And eat some fat. (Fats carry vitamins through your system, are good for sustained energy and add flavor to foods. Limit excessive amounts of fried, greasy, oily and buttery foods.)

Eat a diet rich in carbohydrates.
Carbohydrates come in two forms: simple and complex. Simple carbohydrates (sugars) are found in fruits, juices, milk, frozen yogurt and candy. Complex carbohydrates (starches) are found in whole grains, vegetables, pasta, rice and breads.

Carbohydrates enable your body to produce glycogen, which is needed to fuel your body. A soccer player needs to eat wisely every day because he or she can deplete the glycogen in his or her body during a soccer match.

The night before a game ...

Eat pasta. Load up on carbohydrates.
The day of competition ...

Eat a carbohydrate-rich breakfast (200-300 calories).
An hour before the game it's OK to have a 200- to 300-calorie carbohydrate snack.
Thirty minutes before the game, drink a sports drink rich in carbohydrates. (Also, drink water the day before a competition. Adequate hydration is essential.)
During the game, it's OK to snack on bananas and sports drinks that are available from the sidelines to keep up your energy.
During halftime, drink a sports drink and snack on apples, chocolate chip cookies, bagels, candy bars, pretzels, raw vegetables, oranges, corn chips, cake, #9; raisins, granola bars, low-fat yogurt or orange juice.
After days with only one game, it's OK to eat a cheeseburger and french fries. (Just don't eat this way before games.)
If you have to play another game in two to three hours, avoid the cheeseburger #9; and fries, and eat a low-fat meal of 400-500 calories that is rich in carbohydrates #9; (spaghetti with tomato sauce or vegetable soup with a chicken sandwich on wheat #9; bread, sliced peaches and fruit yogurt). Avoid fat at this meal because fat is #9; difficult to digest and will slow you down on the soccer field.
Eating carbohydrates and calories = energy on the soccer field.



Watch This!
10. Rules every parent needs to know


Rules every parent needs to know

First of all, soccer is not as mysterious as you have been led to believe. The rules are very simple, and there is one easy way to determine for yourself if something is a foul or not. If it looks like a foul, it probably is.

A great resource for learning the exact rules of the game is the FIFA rule book, which is called the Laws of the Game -- which you can find online at www.fifa.com. But there's really no need to wade through all the rules. Here's what you need to know:

1. Don't Touch
This is as simple as it sounds and everybody you've ever talked to about soccer, regardless of their level of soccer knowledge, knows it. You've probably said this sentence once or twice yourself -- "All I know about soccer is you can't use your hands." The right way to think about it, however, is the player cannot "handle" the ball, and that means touch the ball with any part of the hand or arm. If the ball hits the player in the arm or hand (as opposed to the player handling the ball), it should not be a hand ball. But, if the player's arm is extended or moving and comes into contact with the ball, a hand ball may be called.

Unless, that is, you are the goalkeeper. Goalies can touch the ball as long as they are within the penalty area, which is the big box that surrounds the goal. It extends 18 yards out from the goal line. Once the goalie leaves the penalty area, he must play the ball like any other player, which means he cannot touch the ball with his hands or arms. The smaller box in front of the goal is the goalie's box and is six yards long. It serves no good purpose (it is not like a crease in hockey) other than a place to put the ball for goal kicks (more on that later). So, don't concern yourself with it.

One rule regarding goalkeepers you should know is the back-pass rule. Goalkeepers are not allowed to pick up a pass that came from one of their teammates. The rule was established to keep teams from protecting a lead and wasting time by constantly passing it back to their goalkeeper. If a player passes it to his goalkeeper, the goalie has to play the ball with his feet, or the other team will get an indirect kick (indirect kicks are discussed later) from the spot where the goalie picked up the pass.

2. Fouls
Again, if it looks like it should be a foul, it probably is. You can't knock someone down, trip him, kick him, push him, punch him, or anything else that is unacceptable to civilized humans.

Basically, you can't gain an advantage at the expense of an opponent. However, bumping an opponent while competing for a loose ball is okay, as long as it is done without the use of arms, hands, knees, thighs or feet. Once the arms or hands come up, the whistle usually blows.

There is a common shout heard from players who have just been called for a foul " But I got the ball!" Getting the ball does not make everything okay and legal. The referee's response should be "Find a different way to get it. "The manner in which players get the ball has to be clean, avoiding excessive contact. The player's path to the ball can't be through or over anyone.

There are some non-contact fouls of which to be aware. One is offside, which we will discuss later. Others are obstruction, dangerous plays, and of course, hand balls.
Obstruction is exactly what it sounds like " purposely preventing an opponent from getting to the ball. To be guilty of obstruction, however, intent is factored in, meaning a player without the ball is purposely getting in the way of an opponent who is trying to get to the ball.

Dangerous plays can be classified as trying to kick a ball that is in the air near another player's head; trying to head a ball that is too close to the ground and another player's feet; or trying to play the ball when you have fallen on the ground in a way that you might hurt yourself or an opposing player.

3. Throw-Ins
When one team kicks the ball over a sideline and out of bounds, the other team gets a throw-in (some youth leagues might use kick-ins). A throw-in has to be taken with two hands over the head and both feet staying on the ground.

4. Corner kicks, Goal kicks
If the ball goes over one of the goal lines, it is either a goal kick or a corner kick depending on which team kicked it out of bounds. If the defensive team kicks it out, it's a corner kick. If the offensive team kicks it out, it's a goal kick.
A corner kick is taken from, well, the corner. There is a small arc painted in front of each corner flag. The ball has to be placed in that arc and kicked from within there. A goal kick is placed within that otherwise useless goalie's box and kicked from there. A goal kick has to leave the penalty area (the 18-yard box) before any other player can play it " the cause of a great many do-overs in youth games.

5. Offside
First of all, if you want to impress other parents, officially it is offside, not offsides.
Now what you need to know is that the offside rule is really not that confusing. The mystery comes in the explanation, which isn't always easy to do.

The basics of the rule are that an offensive player cannot be ahead of the ball and involved in the attack unless there is a defender between him and the goalkeeper, which his team is attacking. In other words, you can't cherry-pick by hanging out behind all the other team's defenders and waiting for your teammates to boot it up to you.
The rule says there must be two defenders between the attacking player and the goal unless the ball is already ahead of the attacking player. The two players, however, includes the goalkeeper. Generally, it is one defender and the goalkeeper, but in certain situations " like when the goalie is caught out " there may be an attacker in an offside position even though a defender is between him and the goal. This rarely happens because if the goalie is caught up-field, the ball is usually behind him.
A few catches, though. First, you can't be called offside if you are standing on your half of the field when the ball is kicked. And the key to any offside situation is the phrase "When the ball is played." If there is a defender between an offensive player and the defender's goal when the ball is kicked, it doesn't matter where that player is when he or she receives the pass. The offside rule also requires that the player be involved in the attack. Therefore, a player near one sideline who has nothing to do with the play, or a player who is lying on the field hurt and not involved in the attack may not be called offside. Also there is no offside on throw-ins.

6. Direct and Indirect Free Kicks and Penalty Kicks
After any foul the team that was fouled will be awarded a free kick from the spot where the foul was committed. The free kick will either be a direct free kick or an indirect free kick. You can score off a direct kick by kicking the ball directly into the goal; you cannot score off an indirect kick. An indirect kick must touch another player " on either team " before it can go into the net, or it does not count as a goal and the defensive team gets a goal kick. That is why a team with an indirect kick near the opposing team's goal may have one player tap the ball so a second player can shoot " once the second player has touched the ball, it will be a goal if it goes directly into the other team's goal even if no one else touches it.

Physical fouls and hand balls are rewarded with direct kicks. Corner kicks are direct kicks. Offside and obstruction are rewarded with indirect kicks.
When a player takes a free kick, including kick-offs, goal kicks, and corner kicks, after he kicks the ball, he cannot touch the ball again until another player touches the ball. Therefore, a player cannot simply start dribbling the ball on a free kick.
Penalty kicks are a special kind of direct kick. Penalty kicks are awarded to a team when the opposing team commits a direct kick foul (for example, a hand ball or a physical foul) in its own penalty area. Instead of placing the ball where the foul occurred, the ball is placed on the penalty spot " precisely twelve yards in front of the center of the goal. Only one player on the attacking team is permitted in the penalty area to take the penalty kick and the goalie is the only defender permitted in the penalty area when a penalty kick is taken. Players must also be outside the arc at the top of the penalty area, in order to give the kicker room to approach the ball. The goalie must start with his heels on the goal line until the ball is kicked by the attacking player. If the ball hits the goalie and stays in the field, it is a live ball and any player can then play it. If the ball hits the post or crossbar, any player " except the one who kicked it " can play it.

7. Yellow and Red Cards
Yellow and red cards are soccer's punishment system. A yellow card is shown to a player as a warning. Yellow cards can be given for a dirty foul, mouthing off to the ref, wasting time, intentional handballs and bad language and unsportsman like conduct, among other things at the discretion of the referee. Most fouls or tussles away from the play are yellow cards. If a player receives two yellow cards in the same game, he is ejected and his team has to play a man down. Two yellow cards in the same game equal a red card. However, a player can receive a red card without having previously receiving a yellow card. A referee can give a red card to a player without warning. Red cards are given for excessively dirty fouls, throwing punches, language, and intent to injure, among other infractions deemed serious by the official.



11. Codes of Behavior


Codes of behavior

The following codes have been adapted from those developed by the United States Youth Soccer Association.

PLAYER CODE

Players should remember:

Play the game for the game's sake
Be generous when you win.
Be graceful when you lose.
Obey the Laws of the Game.
Work for the good of your team.
Accept the decision of the officials with grace.
Believe in the honesty of your opponents.
Conduct yourself with honor and dignity. Applaud the efforts of your teammates and your opponents.
Be respectful of coaches and other adults affiliated with the game.
PARENT CODE

Parents should remember:

Children have more need of example than criticism.
Make athletic participation for your child and others a positive experience.
Attempt to relieve the pressure of competition, not increase it. A child is easily affected by outside influences.
Be kind to your child's coach and to officials.
The opponents are necessary friends. Without them, your child could not participate.
Applaud good plays by your team and by members of the opposing team.
Do not openly question the referees' judgment and never their honesty. Referees are the symbol of fair play, integrity and sportsmanship. All referees follow the same creed to watch every move of every player and to call the game to the best of their ability.
Be positive; avoid confrontation with any official, visiting coaches, managers, parents, etc.
Be gracious in victory and turn defeat to victory by working toward improvement.
Parental evaluation carries a great deal of weight with children and teenagers. The attitude shown by parents at games toward their child, the opposing team, the officials and the coach influences the child's values and behavior in sports.

Criticism, disrespect for officials and opponents by over-anxious or over-protective parents bent on immediate success rather than long-range benefits undermines the purpose of sport and brings into the game stresses beyond those of competition. When the child or teenager cannot cope effectively with such stresses, it contributes to behavior not in keeping with the spirit of the game of soccer.




12. Safety Concerns


Safety issues

The following safety guidelines will be stressed and must be observed by players.

Do not hang on cross bar of goals. This can cause them to tip over and cause serious harm or death to children as well as adults.
Do not hang on the nets.
All jewelry must be removed for games and practices. This includes earrings. (Taping is no longer acceptable.)
Players who wear glasses must secure them with a tension strap. Safety glasses are recommended.
Warm-up areas and the playing field should be kept clear of bags and other items players might trip over.
Watch for bad weather; at the first sign of lightning you must leave the fields immediately.




13. Weather Issues


Weather

Soccer is played in all kinds of conditions ?hot, cold, rain, snow, mud. About the only thing that stops play is the threat or presence of lightning. Play also will be canceled if the fields are under water or considered too dangerous to play on.

PLEASE, never assume a game has been canceled. Always check with the coach or manager first.





14. Jaguar U12 Agenda/Beliefs


Jaguar Goals
1) Fun - Enjoy playing soccer.
2) Player Development
3) Team Development

Components of Soccer Practice
1) Safety
2) Fitness
3) Touch
4) Technical Training
5) Tactical Training
6) Set Plays

Ideal Soccer Player
1) Self Motivated/Goal Setter/Practices at Home
2) Smart
3) Fast
4) Strong
5) Coachable
6) Communicates
7) Strong Work Ethic
8) Team Player

Las Metas del jaguar 1) la Diversión - Goza el fútbol que juega. 2) El Desarrollo de Jugador 3) el Desarrollo
del Equipo

Los componentes de la Práctica del Fútbol 1) la Seguridad 2) la Salud 3) Toca 4) la Instrucción Técnica 5) la
Instrucción Táctica 6) los Juegos del Conjunto

El Jugador ideal del Fútbol 1) las Fijo/Prácticas de la Motiv?Meta del Ser en casa 2) Listo 3) Rápido 4)
Fuerte 5) Coachable 6) Comunica 7) la Etica del trabajo Fuerte 8) Jugador de Equipo



15. Contact Information




Coach Troy Shimp
404-444-7812
tdshimp@hotmail.com



Friday, October 27


16. Juggling Records




16. Juggle Records

Updated 3/31/16

U-10 Jaguar Spring 2016 Feet/Thighs

1) Hugo Arellamo 5 / 3

2) Elijah Caraballo 4 / 4

3) Jose Manuel Guzman 2 / 3

4) Ammon Magna 2 / 3

5) Aldo Muñiz 3 / 2

6) Oscar Nuñez 6 / 3

7) Franscico Pirita 4 / 3

8) Alan Sanchez 5 / 3

9) Cameron Stephens 2 / 4

10) Leonardo Tello 6 / 3

U-10 Jaguar Spring 2011 Feet/Thighs/Head

1. Larenz Redd 17

2 Jayden Dennis 14

2. Logan Kirberger 14

3. Sorrell Carr 7

4. Sabian Barnes 4

5. Kendall Pierre 3

6. Jalen Pugh

6. Rodney Rich

6. Jesus Villanueva

6. Giuliani Villanueva

U-10 Jaguars Spring 2007 Feet/Thighs/Heads

1) Alex Cartwright 3/2/3
2) Omar Covarrubias 7/5/4
3) David Crooms NA
4) Renzo Doychef 6/5/5
5) Diego Gonzalez 6/3/4
6) Joe Healey 4/9/4
7) Roberto Hernandez 4/3/3
8) Diego Milessi 13/3/7
9) Carlos Naconjo 14/3/8
10) Nic Richardson NA
11) Karim Smith 1/2/2
12) Gerardo Vega 3/3/3

# - New Personal Record



Tuesday, November 7


17. Coach Bio


17. Coach Bio

Troy Shimp is originally from Indiana. He has coached soccer for 28 years. He lives, attends church, & teaches elementary school in Clayton County. He loves being involved with soccer. He has played soccer as a youth and as an adult. He has coached recreational and traveling teams since 1987. His teams participated in the Central Indiana Youth Soccer League. He was a assistant high school soccer coach. He has served as the Jay County Soccer Club president. He has an "E" coaching lisense. He has a FIFA grade 8 referee lisense and a FIFA referee assignor lisense. He has assigned matches. He has ran two soccer leagues. He conducts soccer sessions at several elementary schools in Clayton County. Coach Troy is very excited to be coaching his 62nd soccer season this spring!