Players/International : Welcome
Players / International SC
ISC Tryouts
When- June 28th
Where- South Valley Sports Complex
ISC will be conducting tryouts for all age groups. (We will be updating times for specific age groups and genders).
If you have any questions about tryouts email me at internationalscrandy@gmail.com. I can also be reached at 775-690-4815.
New ISC spirit store
www.soccer.com/internationalsc
International Soccer Club and Players Soccer Club in Las Vegas merge clubs.
International Soccer Club of Northern Nevada is pleased to announce a merger with Players Soccer Club of Las Vegas.
ISC President, Randy Ritter, stated this merger will give opportunities to Northern Nevada youths players that have been previously unattainable due to our geographic location.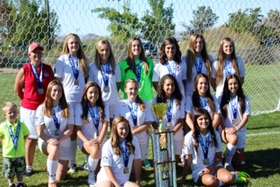 ISC U17g State Champions
Players/International Club Teams