Illinois Little League District 12: Welcome
Challenger registration starts January 1st 2013. Online registration is $55 plus $5 service fees, $50 if you register at one of the Challenger meetins.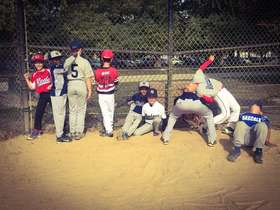 We are proud to announce that Illinois District 12 Little League is one of 18 Little League Districts operating in Illinois. We service Chicago's North, South, and West sides. We also service the northeastern suburbs. IL-12 currently has 15 chartered leagues; Bronzeville Little League, Chicago Little League, Englewood Little League, Garfield Park LL, Horner Park North-West LL, Horner Park North-West LL Thundercats, Roberto Clemente LL, Jackie Robinson West LL, Kilbourn Park LL, Near North LL, Near South LL, Near West LL, Shabbona Park LL, Skokie Indians LL, and Warren Park Youth Baseball LL. If you would like to establish a Little League or convert your current youth baseball/softball organization into a Little League let us know, and we will set up an appointment to talk to you. Those interested contact us at da@illinoislittleleaguedistrict12.com.
Carlton "CJ" Jones
District Administrator IL 12
Friday, June 15
8/9/10 District Tourney
Friday, June 15
9/10/11 District Tourney
Saturday, June 16
Majors State Tourney
Saturday, June 16
Majors District Tourney
Saturday, June 16
7/8 Tournament of Champions
Monday, July 23
Cubs Chartities Girls Softball Pilot Program