Illinois Elite Basketball Club: Welcome
HOME OF THE ILLINOIS AAU STATE CHAMPIONS
2010
2011
2012
2013
2014
2015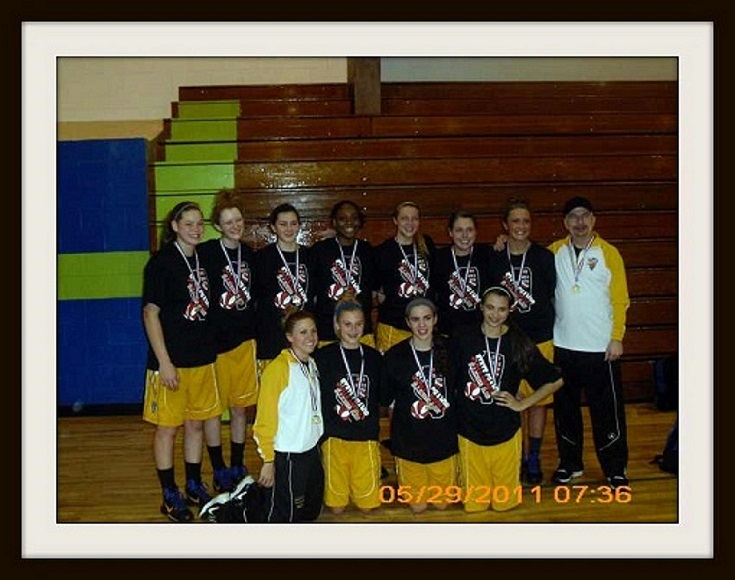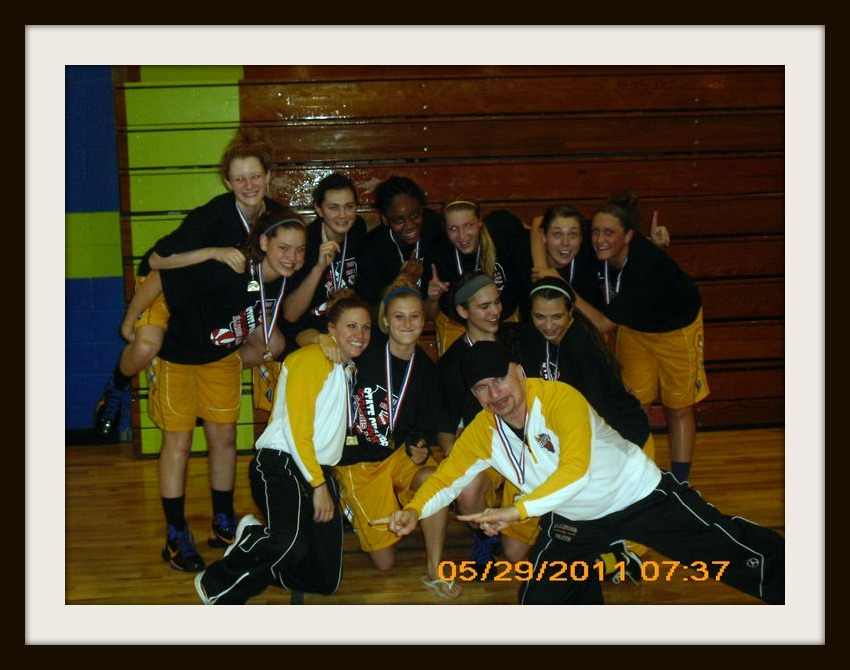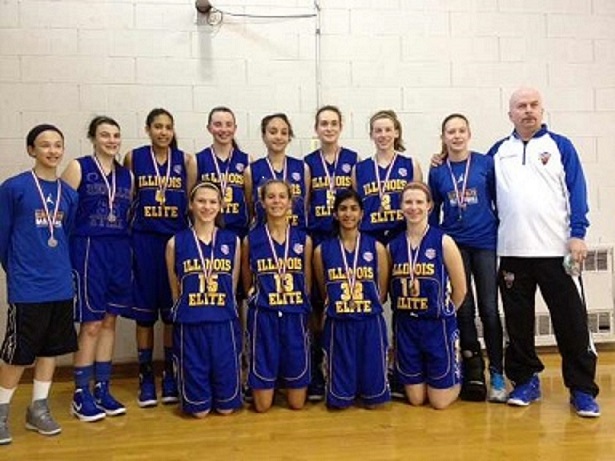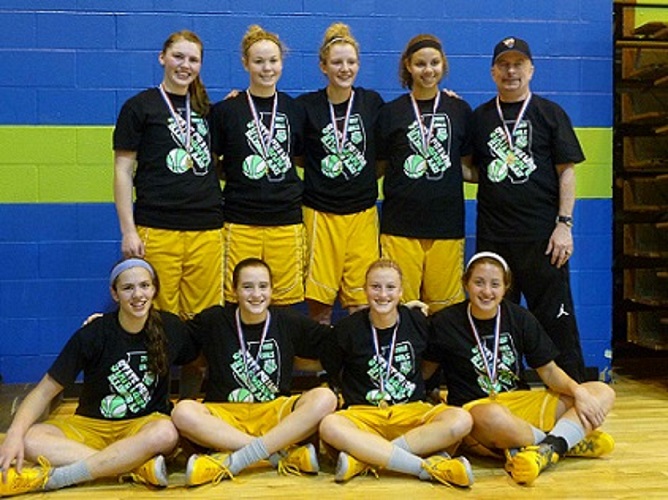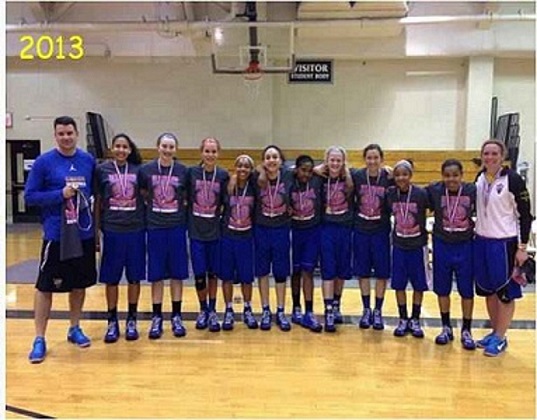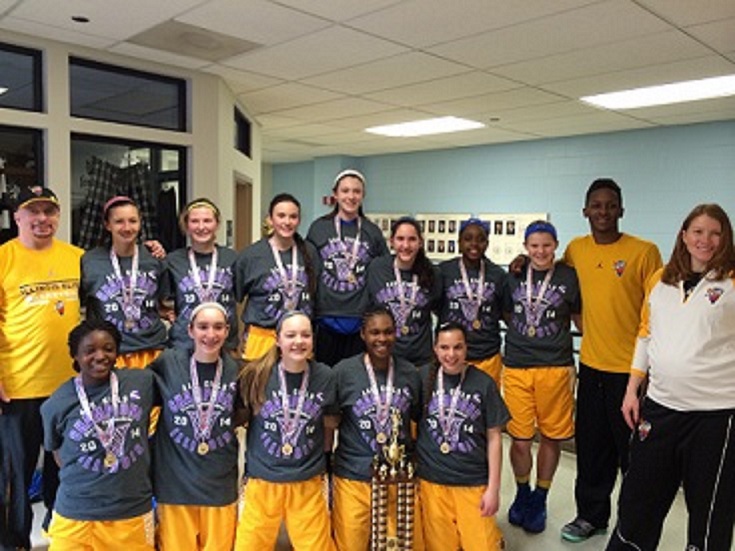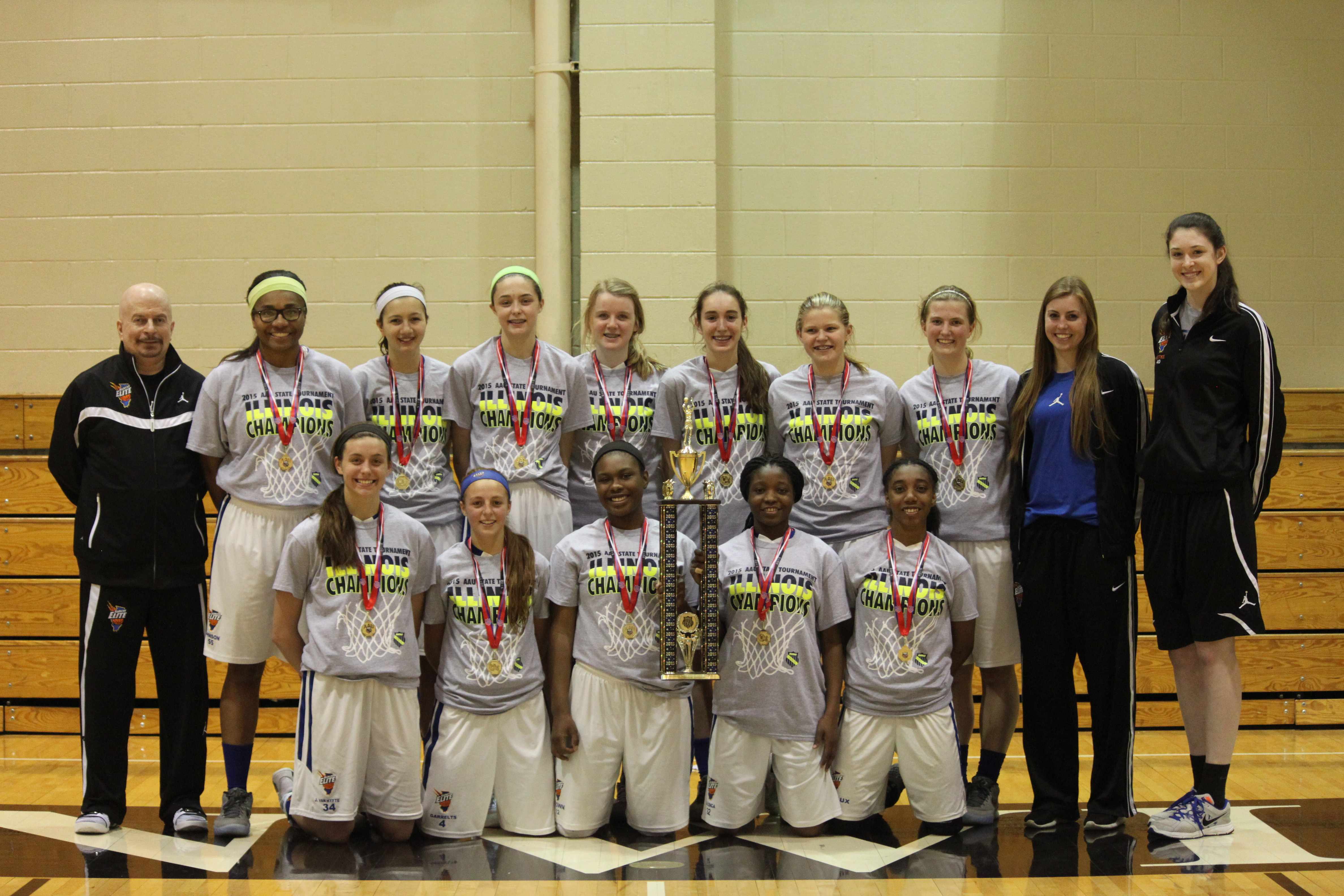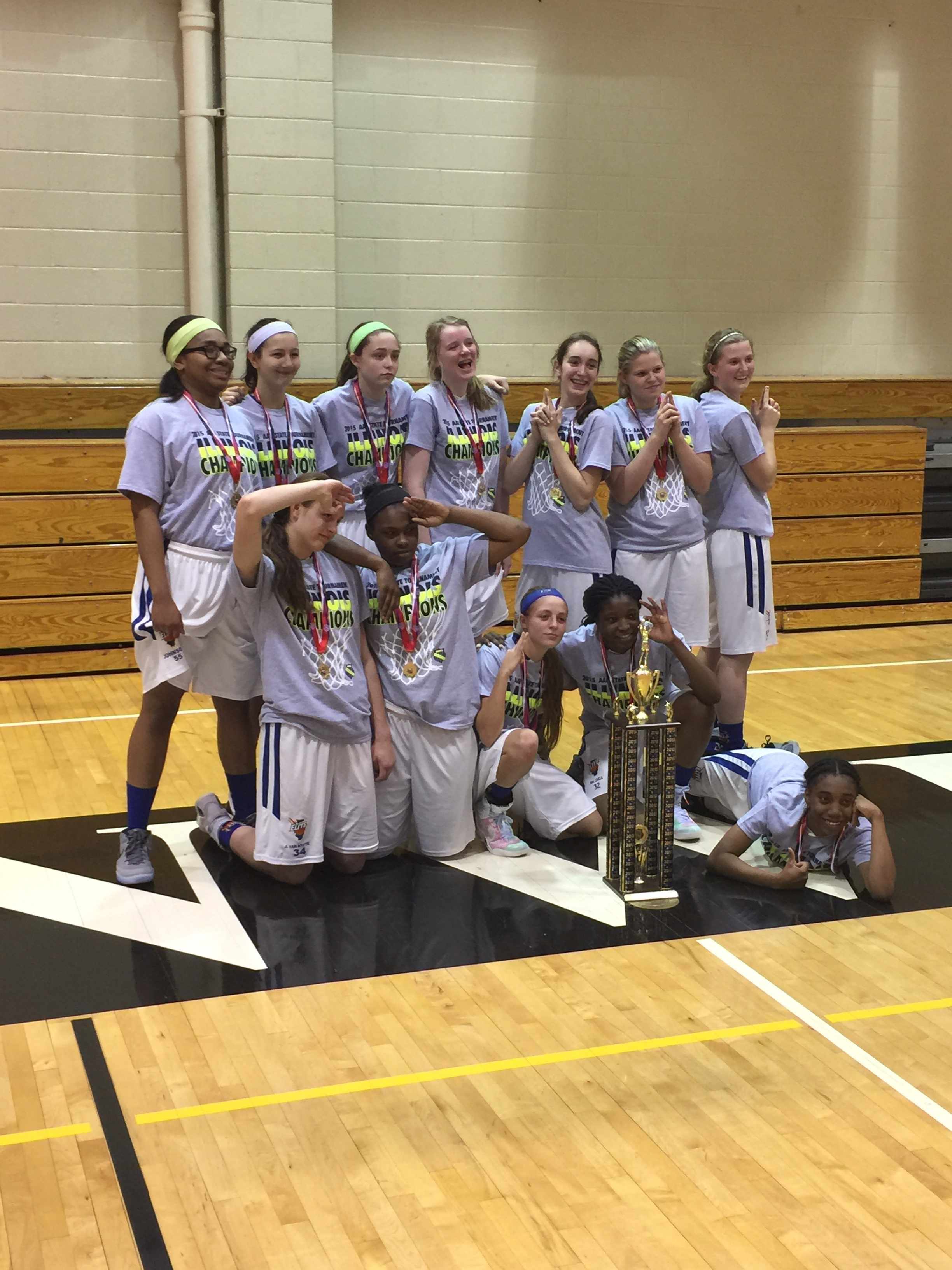 AND
2013 AAU NATIONALS 17U DIVISION ONE RUNNER UP ORLANDO, FLORIDA

AND
2014 AAU 13U NATIONALS DIVISION ONE FIFTH PLACE
ORLANDO, FLORIDA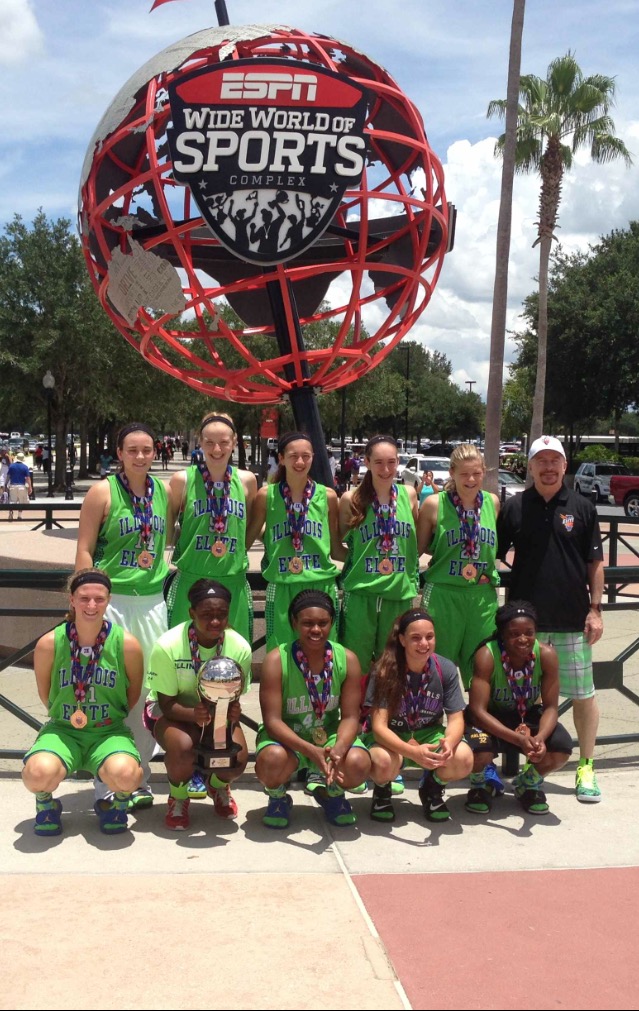 ILLINOIS ELITE Basketball Club is an AAU basketball program for young ladies who aspire to play basketball on the collegiate level. ILLINOIS ELITE prides itself on its highly qualified coaching staff which includes former WNBA players and many former All-American collegiate players.
Coach Tom Hohenadel is our ILLINOIS ELITE founder and head coach. He has coached our 17U National team to over 1150 wins, eight state championships, and three national championships, in fifteen plus years of coaching. Tom recruits only the finest players in the midwest to join our elite teams. His list of Division I and Division II players who have received college scholarships to play basketball is quite impressive.
Coach Kimrossi Taylor is our ball handling and shooting coach and is recommended by the WNBA if someone inquires who is the best ball handling coach in Illinois. His experience includes coaching at Bolingbrook High School and creating the Kimrossi Taylor basketball camp. Coach Taylor also trains many WNBA as well as NBA players. He currently works with many professional players including Patrick Beverly of the Houston Rockets. He has been the Head Coach of the Windy City Blazers NBA Developmental Team. Coach Taylor has been largely instrumental in the ballhandling development of countless division-one players through his coaching with ILLINOIS ELITE.
Coach Nikki Muffoletto Silmon trains our post players as well as helps coach with our National and Eighth Grade Gold Team. Nikki played division-one basketball at the University of Illinois Chicago. Following college, Coach Silmon played professional basketball in Germany, where she averaged 26 points, 21 rebounds, 5 assists, 2 steals, 3 blocks and 2 steals. During her professional career in Germany, Coach Silmon shot an astounding 55.6% from the field. She also led her Ansett, Australia team to the playoffs while averaging 20 points, 16 rebounds, 3 assists, 2 blocks and 2 steals per game. In 2011, Coach Silmon was invited to try out for the Chicago Sky where she was one of their final cuts. Nikki is also a Certified NFPT Personal Trainer. She has extensive knowledge in proper nutrition which she shares with our players. Her ability to train post players is extraordinary. Her love and passion for the game of basketball is contagious. She is a player favorite as she cares about each and every player's individual development. ILLINOIS ELITE is indeed blessed to have a coach of Coach Nikki Muffoletto Silmon's credentials and teaching ability.
Coach Monique Perez is one of ILLINOIS ELITE guard coaches. Her specialty is teaching shooting and ballhandling. She played Point Guard at Divison 1 Ohio University. After graduation from Ohio University she was hired as an Assistant Coach at Ohio University where she trained and taught all of Ohio's Perimeter players. Monique is also well known for instructing Point Guards on the mental side of being Divison One Point Guard. Monique works with NCAA Women's Basketball Final Four every year helping with the overall production of this important, prestigious Women's Basketball event. ILLINOIS ELITE players love Monique and her positive coaching attitude. She bring very valuable Collegiate Coaching experience; and adds to ILLINOIS ELITE 'S lengthy list of former Divison One players and coaches who are dedicated to providing all ILLINOIS ELITE players with the very finest traning to prepare each of them to play at the Collegiate level. We are indeed very fortunate to have Monique as part of our experienced and dedicated team of ILLINOIS ELITE coaches.
Coach Mike Sellergren is also a renowned athlete and basketball player in the state of Illinois. Coach Sellergren was a "Three-Sport Star Athlete of the Year" at Maine South High School. Upon graduation he was voted the very prestigious "Coca Cola National Athlete of the Year" which is the predecessor to the current high school "Heisman National Player of the Year Award." He went on to play at Northwestern University. Coach Sellergren has coached Basketball at the elite level for over ten years. Mike is a gifted teacher of solid basketball fundamentals; and prides himself on seeing that every student athlete he coaches is fundamentally sound and receiving the very finest basketball development.
Coach Ore Arogundade was recently named the "Daily Herald Player of the Year." He is the all-time career boys basketball scoring leader with almost 1,600 career points at Saint Viator High School. He is a two-time state of Illinois "All State Player". Ore led a talented Saint Viator High School team to regional championships twice, all while personally breaking numerous Saint Viator Boys Basketball records. Ore is a gifted Basketball trainer who is especially adept at teaching shooting fundamentals. Ore received an extensive number of College Scholarship offers, eventually choosing to play Division One Basketball at Drake University in Des Moines, Iowa.
Coach Jake Lindfors is our post training coach. He graduated from Driscoll Catholic High School and went on to play Division 1 basketball at University at Albany in New York. After college, he continued his basketball career by playing professional basketball in Cordoba, Spain.
Coach Paul Missavage is our post training coach. He's been a BASKETBALL COACH for over 35years. He is here to lead our young athletes toward success in sports and in life as their coach. It all started in 1979 when he held numerous camps and clinics over the years in many countries for basketball coaches and players. Coach Sav later on won OVER ten Cup Champions of Luxembourg with both women and men's basketball in all levels. While being the Head Basketball Coach of BBC Arantia, Larochette, Coach Sav placed 2nd in National 2 bringing his team to National 1 for the first time in 40 years. He defeated arch-rival Heffingen for the 1st time for club to do so in 25 years. He head coached his women's team at Black Star, Mersch, Luxembourg, which later on placed 1st in National 3 and became the F.L.B.B. Cup Champions. He is a Silver Medalist at European Promotion Cup in Cypress. He is now the Head Varsity girls Basketball Coach for Saint Viator High School in Arlington Heights, Illinois.
Coach Taylor Skala is a four year College basketball and soccer player at Rockhurst University in Kansas City, Missouri. She was a Great Lakes Valley Conference Basketball First Team All Defensive Player 3 out of 4 years. She set a GLVC Conference record for Career Steals . Coach Skala was an All Academic All GLVC Conference Player all four years of her career. Coach Skala will concentrate on Defense with our ILLINOIS ELITE teams.
ILLINOIS ELITE Basketball Club is first and foremost a teaching academy. Our practices are intense, collegiate style training with an emphasis on individual skill development.