Idaho Weightlifting: Welcome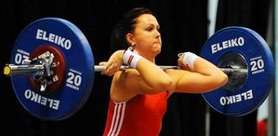 Cassi Cole @ University Nationals
Established January 1st, 1985, Idaho Weightlifting is the Local Weightlifting Committee (LWC #59) for USA Weightlifting.
Check out the Local Event icon for results of the 2014 Can-Ada Shootout held Ocober 11th at 208 Barbell in Nampa
Handout:
2014 State Championships Entry Form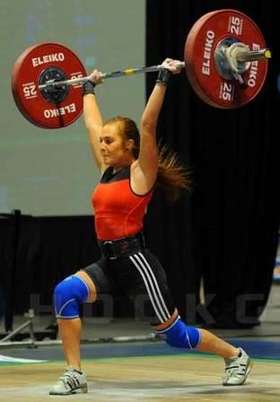 Skylar Wensel @ University Nationals
Monday, November 24
2014 Idaho State Weightlifting Championships
Josh Brandt @ University Nationals
The 2014 Edition of the Idaho State Championships will take place at the Meridian District Service Center (1303 East Central Avenue) Saturday December 20th.
With 11, registered, Clubs in the area a large turnout is expected so the ENTRY DEADLINE IS SATURDAY DECEMBER 6TH. (USPS postmark on Entry Form Envelope)
LATE ENTRIES WILL NOT BE ACCEPTED.
The entry form can be downloaded from the link on this page.
The Team Entry Form is included with the Individual Entry Form but only needs to be completed once by the Head Coach of the USA Weightlifting Registered Club.
Individuals may complete as unattached if they are not members of registered clubs
(See Club Icon on the left menu for the club nearest you)
All information concerning the the competition may be found on the Entry Form.
AWARDS: Best Lifter, Men ( Junior and Open ) Best lifter, Women ( Junior and Open )
Men's Team Title, Women's Team Title
Athletes listed on the Team Entry Form MUST BE OFFICIAL members of that team as determined by their Membership Account with USA Weightlifting. No Exceptions
Any questions should be directed through the Contact Us link on the left hand menu.
This is a "Closed" Competition limted to Idaho Residents, Students officially registered with an Idaho University and members of Idaho Clubs.
For a Few Dollars More by Hugo Montenegro