Hampton-Varnville United: My Site News
Wednesday, June 7
8 year old disqualified from tournament for looking like a boy.
This is one reason we require birth certificates and use player cards at tournaments. Once everything is vertified by the state association these things shouldn't happen.
2 year old killed by soccer goal.
This is why soccer goals must remain anchored at all times. This could happen at any time, game or practice. Also one reason kids (or adults) shouldn't hang from the crossbar.
Coerver Summer Camps
July 24th - July 28th Monday - Friday
First Skills $95 Ages 4 - 7 9:00 - 11:00
Ball Mastery $139 Ages 8 - 16 5:00 - 8:00
If you are 17 or 18 and want to attend let me know.
Click header above for more info and to register.
2017 FALL REGISTRATION OPEN
Fall registration is open., click image to register.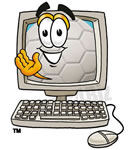 Click here for on-line registration
Registration link for coaches class.
F License Coaches Course:
Online course required for all head coaches and assistants, $25. First time coaches have one season grace period. Two hour course, you don't have to do it all at once, you can stop and pick up where you left off. You only have to take the course once. This course will allow to coach anything we do inhouse and up to U12 travel. This is based on current requirements.
http://www.ussoccer.com/coaching-education/licenses/national-f
E and D License Coaches Courses:
E license is required to coach U13 and older rec soccer, must have F license before taking E.
D license is required to coach U13 and older classic soccer, must have the E license before taking D.
Both courses will require you to go out of town to take, locations vary season to season but there are usually some in the Columbia and Charleston areas.