Hampton-Varnville United: My Site News
2016 FALL REGISTRATION CLOSED
Schedules are on the Handouts page.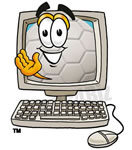 Click here for on-line registration
Registration link for coaches class.
F License Coaches Course:
Online course required for all head coaches and assistants, $25. First time coaches have one season grace period. Two hour course, you don't have to do it all at once, you can stop and pick up where you left off. You only have to take the course once. This course will allow to coach anything we do inhouse and up to U12 travel. Once completing the course you will $10 off registration each season if you are the head coach.
http://www.ussoccer.com/coaching-education/licenses/national-f
E and D License Coaches Courses:
E license is required to coach U13 and older rec soccer, must have F license before taking E.
D license is required to coach U13 and older classic soccer, must have the E license before taking D.
Both courses will require you to go out of town to take, locations vary season to season but there are usually some in the Columbia and Charleston areas.