Huntington Tri-Village: Welcome
Our 61th year serving the youth of the Harborfields, Elwood, Huntington South Huntington and Cold Spring Harbor school districts
HTV Kicks off Spring Season, 2016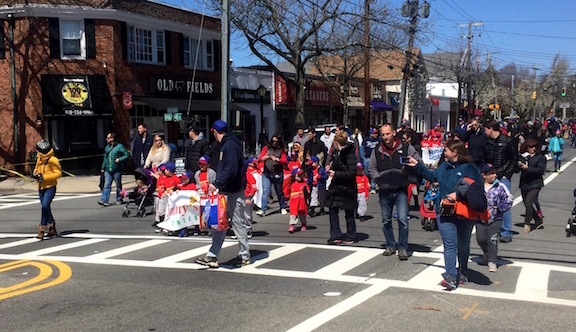 Spring season has started, but there are a few slots left if you sign up now. Registration is closed for Softball ages 7 & 8, Baseball ages 4,5 & 6, and Juniors Baseball.
The fastest was to register is to register online. Click the "Register Now" button above.
Volunteers are always needed to coach, work on the fields, and other jobs. Volunteer information is available here.
Huntington Tri-Village sponsors:
Major League Baseball Pitch Hit & Run (PHR) is a FREE, exciting skills event providing boys and girls the opportunity to compete in four levels of competition including Team Championship events at all 30 Major League ballparks and the National Finals at the MLB All-Star Game.
May 7th at HTV beginning at 8am. Register
here
. Location is: "HTV Little League"
Email: Wreck71@aol.com for more information.
Click for weather forecast