HTRBA Little League: Welcome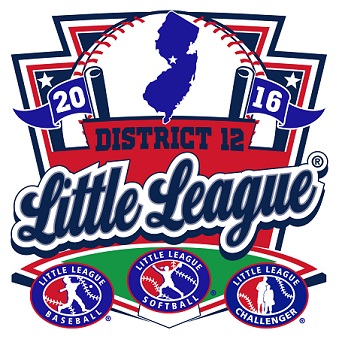 Click Here for an Important League Announcement - Pilot Program
2017 Registration
HTRBA Little League is still accepting registrations for the 2017 season. For more information on eligibility and how to register, please send an email to information@HTRBA.com. Please include your home address, your child's date of birth, and the school your child attends.
50-70 Intermediate Division
HTRBA Little League would like to participate in the NJ District 12 Intermediate Division (50/70) in 2017. This division will play on a 50/70 field and will be comprised of 11, 12, and 13 year olds (as of 8/31/17).
Right now, I'm just trying to gauge the level of interest we have in this division before I make a commitment to the District. We would need to have 15-18 players show interest in playing (including several 13 year olds), for us to move forward. Once we have the players, I can work on securing a manager.
Games will be played against other leagues in our district (Sunnybrae, Bordentown, Nottingham, etc.). We will play home games on B Field. For the regular season, 11s and 12s can play on both a 46/60 (Majors or International) team and a 50/70 team. Also, 13 year olds can play on our 50/70 team and a 60/90 team in another organization (Babe Ruth, Lou Gehrig, etc.). We are specifically looking for 13 year olds to pitch.
We're planning on playing about 10 regular season games in the Intermediate Division. The registration fee will be somewhere around $60.
For those not familiar with 50/70, the idea is to make the transition from the small Little League field to the large regulation field easier. The "50" represents the distance from the pitchers mound to home plate, and the "70" represents the distance between the bases. Little League is 46/60, and Babe Ruth plays on a regulation 60/90 field. Rules are more in line with "regular" baseball... leading, stealing, etc.
If your son is interested, please send an email to president@HTRBA.com by the end of January.
2017 Board of Directors
Thanks to everyone who attended the Annual Business Meeting. We hope you all found the presentation to be informative!
Congratulations to the following volunteers on being elected to the Board of Directors:
Dave Edwards - President Rob Allen - Vice President Gene Palazzi - Past President Jack Caldwell - Tresurer Lisa Septak - Secretary Bill Scannon - Safety Officer Tom Miller - Player Agent April Olex - Auxiliary President Rob Christian - Director Chris Conti - Director Jim Dunmeyer - Director AJ Ford - Director Joe Formica - Director Matt Given - Director Dan Kerlin - Director Rob Lee - Director Dan Leon - Director Jeff Prosdocimo - Director
Congratulations to our Champions!
Majors Division
Regular Season -
Play Good Play Well
Playoffs -
Golden Dawn
International Division
Regular Season -
B&E Service
Playoffs -
Go Ballistic Sports
Minors Division
Playoffs - Doctors Express
HTRBA Announces Kyle Sirimis as 2016 Jim Davis Sportsmanship Award Recipient
Each season, every league in NJ District 12 selects one 12 year old player to receive the Jim Davis Sportsmanship Award. The HTRBA Executive Board is proud to announce that Kyle Sirimis has been selected as the 2016 recipient. The Jim Davis Sportsmanship Award recipient is selected based on the following criteria:
| | |
| --- | --- |
| Helps other players | Is a graceful loser |
| Always tries hard | Doesn't argue with the umpires |
| Displays enthusiasm and team spirit | Is polite and courteous |
| Sets a good example | Always does what the managers asks |
| Plays fair at all times | Is a team player |
Kyle will be honored prior to a District 12 Tournament game at HTRBA, along with the recipients from the other District 12 leagues.
Congratulations to Kyle for this well-deserved award!
Little League Pledge

*I trust in God.
* I love my country,
* And I will respect its laws.
* I will play fair,
* And strive to win,
* But win or lose...
* I will always do my best!