HTRBA Little League: Welcome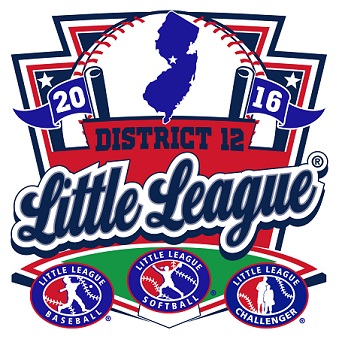 2017 Tryouts Information
Tryouts for the 2017 season are scheduled for Saturday, January 28 from 9:00 am to approximately 2:45 pm in our Indoor Training Facility. Exact times per age group are listed below. "League Age" is the player's age as of 8/31/2017 if born on or after September 1, 2005... 4/30/2017 if born on August 31, 2005 or earlier.
All players, other than Instructional Division (T-Ball), are required to tryout. Every effort must be made to have the players there at their scheduled time.
Players should dress comfortably and wear sneakers. We ask that each player bring their own glove, bat, and batting helmet. We will have extras on hand, if needed.
If you absolutely are unable to make it at the scheduled time, please send an email to information@HTRBA.com as soon as possible. We will do our best to make other arrangements, but we cannot guarantee anything.
The schedule is as follows:
| | | |
| --- | --- | --- |
| League Age | Start Time | End Time |
| 6 | 9:00 am | 9:45 am |
| 7 | 9:45 am | 10:45 am |
| 8 | 10:45 am | 11:45 am |
| 9 | 11:45 am | 12:15 pm |
| 10 | 12:15 pm | 1:00 pm |
| 11 | 1:00 pm | 2:00 pm |
| 12 | 2:00 pm | 2:45 pm |
Please send any questions to information@HTRBA.com
2017 Registration Information
Welcome to another season of HTRBA Little League Baseball! Registration is now open for the 2017 spring season. You can register online at any time by clicking on the button at the top of the page.
We have scheduled three in-person registration dates: Saturday, October 22; Saturday, November 12; and Saturday, December 10. They are all 9:00 am to 12:00 noon in the HTRBA Meeting Room.
Registration is open to boys and girls ages 4 to 12 (as of 8/31/17*) who either live within the HTRBA boundaries, or attend one of the following schools: Greenwood, Klockner, Kuser, Mercerville, Morgan, OLS, or University Heights. To determine if you're eligible to play at HTRBA, click on this link Find My League and enter your home address and/or school address. This will provide you with information on the league(s) you are eligible for.
All players registering for the first time must present a birth certificate and proof of residency or school attendance. If registering a new player on-line, please send an email to information@HTRBA.com with child's date of birth, home address, and school to verify eligibility. Processing fees will not be refunded if an ineligible player regsiters on-line without first confirming via email.

Once again this season, we are offering an early discount (at least 20%) for all registrations received prior to November 1. To help us properly plan for the upcoming season, we need everyone to register as early as possible. A late fee of $45 per player will be added to all registrations for returning players received after December 31.
Our base registration fee is now $110 per player. The fee for the Instructional Division will remain at $75 per player. We will continue to offer family discounts, with the exception of the Instructional Division.
This season, we have decided to require a $100 work bond to ensure that all parents are completing their requirements as outlined in the Parent/Guardian Responsibilities Form. Prior to March 1, 2017, all families must submit a check for $100. We will hold the check until the end of the season. If all of the parent requirements are met, we will return the check. If the requirements are not met, we reserve the right to cash the check. To be clear, we do not want the money... we want the help! Unfortunately, in recent years, we haven't gotten the level of help with field duty and in the snack stand that we have in the past. We're not happy about having to require a work bond, but we feel we have no other choice.
Here is a chart of registration fees for the 2017 season:
| | | | |
| --- | --- | --- | --- |
| | Prior to 11/1 | 11/1 to 12/31 | After 12/31 |
| Single Player | $85 | $110 | $155 |
| Two Players | $145 | $190 | $280 |
| Three or more players | $170 | $235 | $370* |
*Additional $45 per player for each player after three
Once again, we will have the pizza kit fundraiser early in the season. Minimum sales requirements will apply. The buyout will remain at $40 per player.
We will also have two scheduled Tag Days. The first will be in late February for ages 9 and up. The late Tag Day will be in Late May for ages 8 and under. Every player will be required to complete one hour of tagging. The buyout is $40 per player.
Payment plans are always available.
Every registration must be accompanied by complete payment, or an approved Promise to Pay (Payment Plan) form. Without either, the registration will not be accepted. This means that you will be expected to pay the registration fee that is in effect at the time, or a Promise to Pay form is received. Payment plans are not available for on-line registrations.
2017 Board of Directors
Thanks to everyone who attended the Annual Business Meeting. We hope you all found the presentation to be informative!
Congratulations to the following volunteers on being elected to the Board of Directors:
Dave Edwards - President Rob Allen - Vice President Gene Palazzi - Past President Jack Caldwell - Tresurer Lisa Septak - Secretary Bill Scannon - Safety Officer Tom Miller - Player Agent April Olex - Auxiliary President Rob Christian - Director Chris Conti - Director Jim Dunmeyer - Director AJ Ford - Director Joe Formica - Director Matt Given - Director Dan Kerlin - Director Rob Lee - Director Dan Leon - Director Jeff Prosdocimo - Director
Congratulations to our Champions!
Majors Division
Regular Season -
Play Good Play Well
Playoffs -
Golden Dawn
International Division
Regular Season -
B&E Service
Playoffs -
Go Ballistic Sports
Minors Division
Playoffs - Doctors Express
HTRBA Night at the Thunder - Thursday, June 16
Thank you to everyone who participated in HTRBA's NIght at the Thunder! The kids were able to parade around the field and stand by one of the Thunder players duing the national anthem. Everyone seemed to have a really good time. Between ticket sales and the 50/50 that night, we were also able to raise over $1600 for the league!
Special thanks to Lisa Septak and Bill Scannon for organizing the event!
HTRBA Announces Kyle Sirimis as 2016 Jim Davis Sportsmanship Award Recipient
Each season, every league in NJ District 12 selects one 12 year old player to receive the Jim Davis Sportsmanship Award. The HTRBA Executive Board is proud to announce that Kyle Sirimis has been selected as the 2016 recipient. The Jim Davis Sportsmanship Award recipient is selected based on the following criteria:
| | |
| --- | --- |
| Helps other players | Is a graceful loser |
| Always tries hard | Doesn't argue with the umpires |
| Displays enthusiasm and team spirit | Is polite and courteous |
| Sets a good example | Always does what the managers asks |
| Plays fair at all times | Is a team player |
Kyle will be honored prior to a District 12 Tournament game at HTRBA, along with the recipients from the other District 12 leagues.
Congratulations to Kyle for this well-deserved award!
Pitch Hit & Run - Results
Tyler Conard recently qualified for the Team Level Competition when he competed in theSectional Competition in South Brunswick. He next competes on Saturday, June 18 at Citi Field prior to the Mets/Braves game. He is now one step away from the National Championships which will be held in San Diego prior to the MLB All Star Game. Best of luck to Tyler!
Congratulations to the following players for winning an event at the Pitch Hit & Run competition earlier this evening. Each player listed below has qualified for the Sectional Competition to be held in Cranbury on May 15.
7 & 8 Year Olds
Pitch - Anthony Lacey
Hit - Logan McGuire
Run - No qualifying times
Overall - Nick Marino
9 & 10 Year Olds
Pitch - Jack Burke & Mikey Septak
Hit - Justin Allen
Run - Matthew Juliano
Overall - Jack Burke
11 & 12 Year Olds
Pitch - Alex Marino
Hit - Tyler Conard
Run - Tyler Conard
Overall - Tyler Conard
Super Saturday Raffle
Congratulations to the following winners of our annual Super Saturday Raffle!
| | |
| --- | --- |
| $1000 Gift Certificate | Maria Vargas |
| $500 Gift Certificate | Tahara Ortiz |
| $250 Gift Certificate | Michelle Hutchinson |
| $150 Gift Certificate | Kevin Milton |
| $100 Gift Certificate | Sharon Evanko |
| $100 Gift Certificate | Helen Sharpley |
| $100 Gift Certificate | Lea Harrison |
| $100 Gift Certificate | Lisa Siddall |
| $100 Gift Certificate | Wendy Baxter |
| $100 Gift Certificate | Roseanne Funke |
Little League Pledge

*I trust in God.
* I love my country,
* And I will respect its laws.
* I will play fair,
* And strive to win,
* But win or lose...
* I will always do my best!