HTRBA Little League: Welcome
If you are registering at HTRBA for the first time,
please send an email to information@HTRBA.com,
prior to registering, with home address and child's school
to confirm eligibility.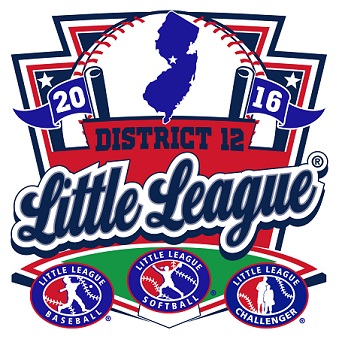 2016 Fall Ball Information
UPDATE: Fall Ball registration is now closed for the Majors and Coach Pitch levels. We are still accepting registrations for the Minors level (ages 7 - 9).
**********************************
HTRBA Little League is now accepting registrations for the 2016 Fall Baseball season. This is a recreational / instructional program. No standings are kept and emphasis is on learning and enjoyment of the game.
The cost is $60 per child. There are no fund-raisers or snack stand duties. The Fall Ball season begins in late August / early September and ends late October / early November. Games will be played both at our fields and at other Little League fields in our area.
The teams will be comprised of approximately 15 players per team. We can have teams at three levels... Coach Pitch (ages 5,6,7), Minors (ages 7, 8, 9), and Majors (ages 9, 10, 11). AGE IS BASED ON PLAYING AGE FOR 2016 SEASON (age as of 4/30/16 for 10 and older… 8/31/16 for 9 and younger). Players will be placed on teams according to both age and ability.
We will field a team in your child's age group only if
(1) we get a sufficient number of players, and… (2) we get someone to volunteer to manage that team
Manager responsibilities include attending a pre-season organizational meeting to create a schedule and discuss rules, running practices and games, and effectively communicating with parents. Please reply to this email if you are interested in managing a team.
Registration for the Fall Ball season will all be done on-line. To register, click on the Fall Ball Registration button at the top of the home page. Processing Fees are included in the $60 registration fee. Payment must be received prior to any player participating in any Fall Ball activity. Additionally, all outstanding balances must be brought current for a player to be eligible to participate.
If you have a specific issue that prevents you from paying, or if you are unable to register on-line, please send an email to president@htrba.com explaining your situation.
Deadline is Sunday, August 28, 2016. Teams are filled on a first come, first served basis. Late registrations will only be accepted if there is room on a roster, otherwise your child will be placed on a waiting list. As stated, teams will be created based on the number of players that register and the availability of a team manager.
For more information, please contact Bill Scannon at 609-517-8215. Email inquiries can also be sent to information@HTRBA.com .
Congratulations to our Champions!
Majors Division
Regular Season -
Play Good Play Well
Playoffs -
Golden Dawn
International Division
Regular Season -
B&E Service
Playoffs -
Go Ballistic Sports
Minors Division
Playoffs - Doctors Express
HTRBA Announces Kyle Sirimis as 2016 Jim Davis Sportsmanship Award Recipient
Each season, every league in NJ District 12 selects one 12 year old player to receive the Jim Davis Sportsmanship Award. The HTRBA Executive Board is proud to announce that Kyle Sirimis has been selected as the 2016 recipient. The Jim Davis Sportsmanship Award recipient is selected based on the following criteria:
| | |
| --- | --- |
| Helps other players | Is a graceful loser |
| Always tries hard | Doesn't argue with the umpires |
| Displays enthusiasm and team spirit | Is polite and courteous |
| Sets a good example | Always does what the managers asks |
| Plays fair at all times | Is a team player |
Kyle will be honored prior to a District 12 Tournament game at HTRBA, along with the recipients from the other District 12 leagues.
Congratulations to Kyle for this well-deserved award!
HTRBA Night at the Thunder - Thursday, June 16
Thank you to everyone who participated in HTRBA's NIght at the Thunder! The kids were able to parade around the field and stand by one of the Thunder players duing the national anthem. Everyone seemed to have a really good time. Between ticket sales and the 50/50 that night, we were also able to raise over $1600 for the league!
Special thanks to Lisa Septak and Bill Scannon for organizing the event!
Pitch Hit & Run - Results
Tyler Conard recently qualified for the Team Level Competition when he competed in theSectional Competition in South Brunswick. He next competes on Saturday, June 18 at Citi Field prior to the Mets/Braves game. He is now one step away from the National Championships which will be held in San Diego prior to the MLB All Star Game. Best of luck to Tyler!
Congratulations to the following players for winning an event at the Pitch Hit & Run competition earlier this evening. Each player listed below has qualified for the Sectional Competition to be held in Cranbury on May 15.
7 & 8 Year Olds
Pitch - Anthony Lacey
Hit - Logan McGuire
Run - No qualifying times
Overall - Nick Marino
9 & 10 Year Olds
Pitch - Jack Burke & Mikey Septak
Hit - Justin Allen
Run - Matthew Juliano
Overall - Jack Burke
11 & 12 Year Olds
Pitch - Alex Marino
Hit - Tyler Conard
Run - Tyler Conard
Overall - Tyler Conard
Super Saturday Raffle
Congratulations to the following winners of our annual Super Saturday Raffle!
| | |
| --- | --- |
| $1000 Gift Certificate | Maria Vargas |
| $500 Gift Certificate | Tahara Ortiz |
| $250 Gift Certificate | Michelle Hutchinson |
| $150 Gift Certificate | Kevin Milton |
| $100 Gift Certificate | Sharon Evanko |
| $100 Gift Certificate | Helen Sharpley |
| $100 Gift Certificate | Lea Harrison |
| $100 Gift Certificate | Lisa Siddall |
| $100 Gift Certificate | Wendy Baxter |
| $100 Gift Certificate | Roseanne Funke |
Little League Pledge

*I trust in God.
* I love my country,
* And I will respect its laws.
* I will play fair,
* And strive to win,
* But win or lose...
* I will always do my best!