HTRBA Little League: Welcome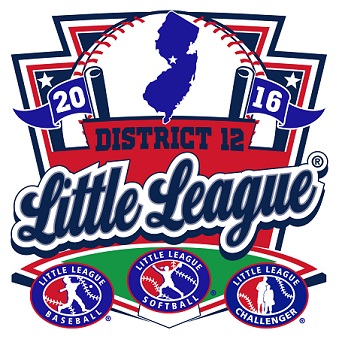 HTRBA Annual League Meeting - Wednesday, September 28
The HTRBA Little League Annual Meeting is scheduled for Wednesday, September 28 at 7:30 in the HTRBA Meeting Room. While we don't "require" parents to attend, every parent in the league is strongly encouraged to attend. The agenda for the Annual Meeting includes the Annual Financial Report to the league members, a brief "State of the League", election of the Board of Directors and Executive Board for the 2017 season, and finally an open floor for you to make a comment or ask a question.
Throughout the season, there have been several parents who had concerns about how the league was being run. Several people indicated on the League Evaluation Survey that they weren't aware of how the Board of Directors is selected, or wanted to better understand league finances. This is your chance to have input into who runs YOUR league in 2017, and gain a better understanding of league finances!
There are big changes coming to the league over the next few seasons. This meeting will begin setting the agenda for those changes. Now is the time to participate in that process.
If you weren't happy with something in 2016, or have a suggestion for 2017, please come to the Annual Meeting and talk about it. If you were unhappy with a league officer in 2016, show up and share your experience. Once again… THIS IS YOUR CHANCE TO VOTE FOR OR AGAINST ANYONE RUNNING FOR A POSITION ON THE BOARD OF DIRECTORS.
This is YOUR league... get involved! We hope to see all of you there on September 28!
Congratulations to our Champions!
Majors Division
Regular Season -
Play Good Play Well
Playoffs -
Golden Dawn
International Division
Regular Season -
B&E Service
Playoffs -
Go Ballistic Sports
Minors Division
Playoffs - Doctors Express
HTRBA Announces Kyle Sirimis as 2016 Jim Davis Sportsmanship Award Recipient
Each season, every league in NJ District 12 selects one 12 year old player to receive the Jim Davis Sportsmanship Award. The HTRBA Executive Board is proud to announce that Kyle Sirimis has been selected as the 2016 recipient. The Jim Davis Sportsmanship Award recipient is selected based on the following criteria:
| | |
| --- | --- |
| Helps other players | Is a graceful loser |
| Always tries hard | Doesn't argue with the umpires |
| Displays enthusiasm and team spirit | Is polite and courteous |
| Sets a good example | Always does what the managers asks |
| Plays fair at all times | Is a team player |
Kyle will be honored prior to a District 12 Tournament game at HTRBA, along with the recipients from the other District 12 leagues.
Congratulations to Kyle for this well-deserved award!
HTRBA Night at the Thunder - Thursday, June 16
Thank you to everyone who participated in HTRBA's NIght at the Thunder! The kids were able to parade around the field and stand by one of the Thunder players duing the national anthem. Everyone seemed to have a really good time. Between ticket sales and the 50/50 that night, we were also able to raise over $1600 for the league!
Special thanks to Lisa Septak and Bill Scannon for organizing the event!
Pitch Hit & Run - Results
Tyler Conard recently qualified for the Team Level Competition when he competed in theSectional Competition in South Brunswick. He next competes on Saturday, June 18 at Citi Field prior to the Mets/Braves game. He is now one step away from the National Championships which will be held in San Diego prior to the MLB All Star Game. Best of luck to Tyler!
Congratulations to the following players for winning an event at the Pitch Hit & Run competition earlier this evening. Each player listed below has qualified for the Sectional Competition to be held in Cranbury on May 15.
7 & 8 Year Olds
Pitch - Anthony Lacey
Hit - Logan McGuire
Run - No qualifying times
Overall - Nick Marino
9 & 10 Year Olds
Pitch - Jack Burke & Mikey Septak
Hit - Justin Allen
Run - Matthew Juliano
Overall - Jack Burke
11 & 12 Year Olds
Pitch - Alex Marino
Hit - Tyler Conard
Run - Tyler Conard
Overall - Tyler Conard
Super Saturday Raffle
Congratulations to the following winners of our annual Super Saturday Raffle!
| | |
| --- | --- |
| $1000 Gift Certificate | Maria Vargas |
| $500 Gift Certificate | Tahara Ortiz |
| $250 Gift Certificate | Michelle Hutchinson |
| $150 Gift Certificate | Kevin Milton |
| $100 Gift Certificate | Sharon Evanko |
| $100 Gift Certificate | Helen Sharpley |
| $100 Gift Certificate | Lea Harrison |
| $100 Gift Certificate | Lisa Siddall |
| $100 Gift Certificate | Wendy Baxter |
| $100 Gift Certificate | Roseanne Funke |
Little League Pledge

*I trust in God.
* I love my country,
* And I will respect its laws.
* I will play fair,
* And strive to win,
* But win or lose...
* I will always do my best!