Hobe Sound Little League: Welcome
!!! Congratulations District 17 & Sectional Champions !!!
Hobe Sound 50/70 Team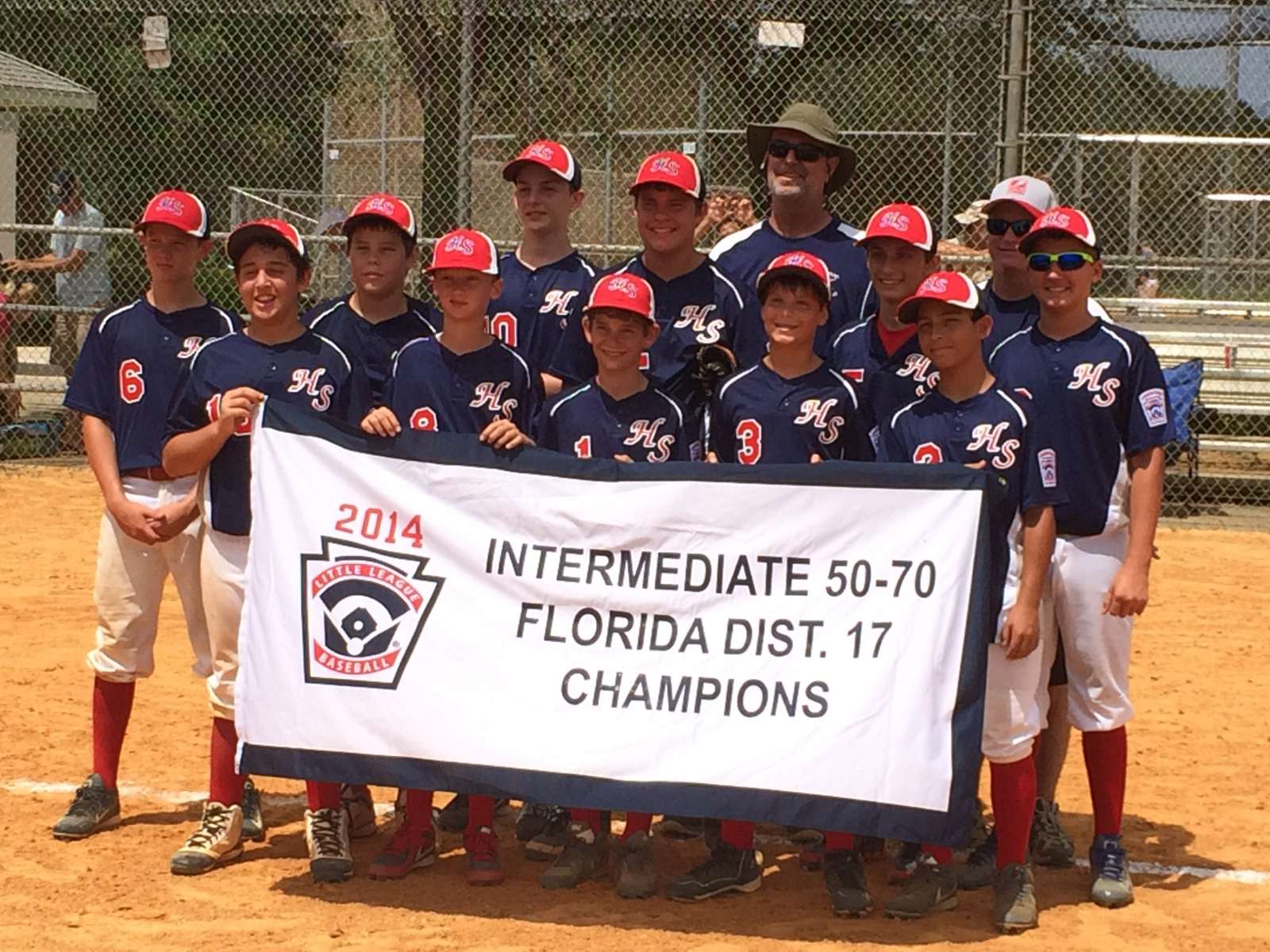 Hobe Sound Little League
Mission: Develop Positive Character through Baseball and Softball
Vision: Prepare Youth for the Future
Values: Integrity, Honesty, Respect, and Teamwork
League Objectives
The objective of Hobe Sound Little League is to implant firmly in children of the community the ideals of good sportsmanship, honesty, loyalty, courage, and respect for authority. These ideals are learned character traits.

The League is organized as a community undertaking in which adults as a team (parents, coaches, and League officials) use a supervised baseball and softball program as a tool to teach these ideals, enabling our children to become

well adjusted, stronger, and happier individuals who will grow to be good, decent, healthy, and trustworthy citizens

.

In this effort, the League needs to assure that all Directors, Officers, Managers, Coaches, Players, and Parents in the League fulfill their respective responsibilites in a manner that promotes this primary objective.

Promoting the attainment of exceptional atheletic skills and winning of games are secondary objectives.
Contact Us: Hobe Sound Little League or Submit Comment