HSA Elite: Welcome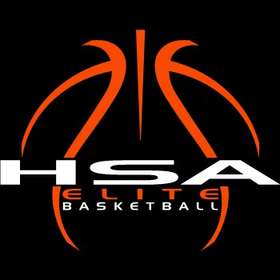 THE FEW THE PROUD THE ELITE
Email Coach Harrison - irielion1@aol.com
Welcome to the home of the:
HSA Elite Basketball Club
2014 Selma Thunder Showcase Champions
2014 Maverick Madness Champions
2013 Maverick Madness Champions
2013 NTBA 1 Day Blast-Off Champions
2013 Big East Classic Champions
Tuesday, May 28
NCWC and USA Basketball Coach John Thompson visits the HSA Elite
North Carolina Wesleyan men's head coach and USA Basketball assistant coach John Thompson took time out of his very busy schedule to talk both HSA Elite teams about some of the things that college coaches are looking for when looking for players. Coach Thompson began his talk discussing the importance of the high school grades earned beginning in the 9th grade. Coach Thompson then went on to talk about players being good listeners and how important that is in the recruiting process. The talk concluded with some advice to the players about being coachable and about the display of negative body language. The HSA players were very attentive and knew they were privileged to have such a great coach take time to talk to them. Thanks again Coach Thompson !!!
Tuesday, May 28
8th Grade Elite Wins the Memorial Day Bash!!!
The 8th grade HSA Elite team beat the Selma Thunder in the championship of the 1st Annual Memorial Day Bash. Good job guys!!!