Houston Wildcats Elite: Welcome
Home Page
The Houston Wildcats Elite Girls Basketball organization is a competitive girl's basketball organization consisting of girls in and around the Houston area. Houston Wildcats is a non-profit organization, with its 501(c)(3) sponsored by Houston Elite Action Sports.
Houston Wildcats was started in 2003 by Coach Tarodney Robertson. We have grown to 4 teams competing in age divisions from 14U to 17U. We currently have more than 25 athletes and we travel to competitions all across the country.
Our mission is to raise the level of play of our athletes by providing the highest level of competition and to also expose our athletes to the best players and Women's basketball coaches from colleges throughout the country. Our goal is to foster an environment where our players strive for excellence in the areas of academic achievement, sportsmanship, hard work and leadership. As our girl's basketball teams compete in tournaments around the country, our players gain valuable experience, friendships and scholarship opportunities they might never have dreamed possible.
Our hope is that their experience with the Houston Wildcats Girls Basketball organization will continue to open doors for girls who wish to participate in Women's basketball at the collegiate level and beyond.
We welcome your support as we attempt to mold our young ladies of today into our leaders of tomorrow.
Houston Wildcats Elite Teams
Thursday, March 21
2013 5th Explosion
Tuesday, September 18
2012 Middle School Skills Camp Registration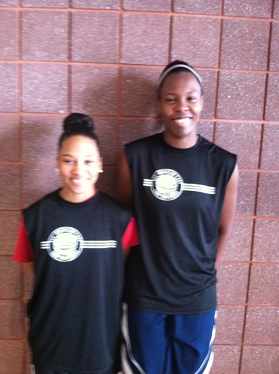 adidas All-Amercan
Friday, January 18
2013 McDonalds All-American Nominee
Congratulations to 2013 PG Victoria Kemokai of Fort Bend Bush and 2013 Post (TCU Commit) Carol Willie of Cypress Falls on there nominations for
McDonald's All-American
. Both girls are the 1st in Houston Wildcats Elite History to achieve this award. Great job and continue to work hard.
Friday, March 11
2011 Vype Hoop Awards
Congratulations to Houston Wildcat Macy Moore see pg. 33!
Wednesday, May 9
Houston Wildcats