Houma-Terrebonne Soccer Association: Welcome
Wednesday, February 3
Welcome to the HTSA Website!!
---
2016 "Bayou Shootout 5"
March 12th & 13th
Lakes Soccer Complex
Houma, Louisiana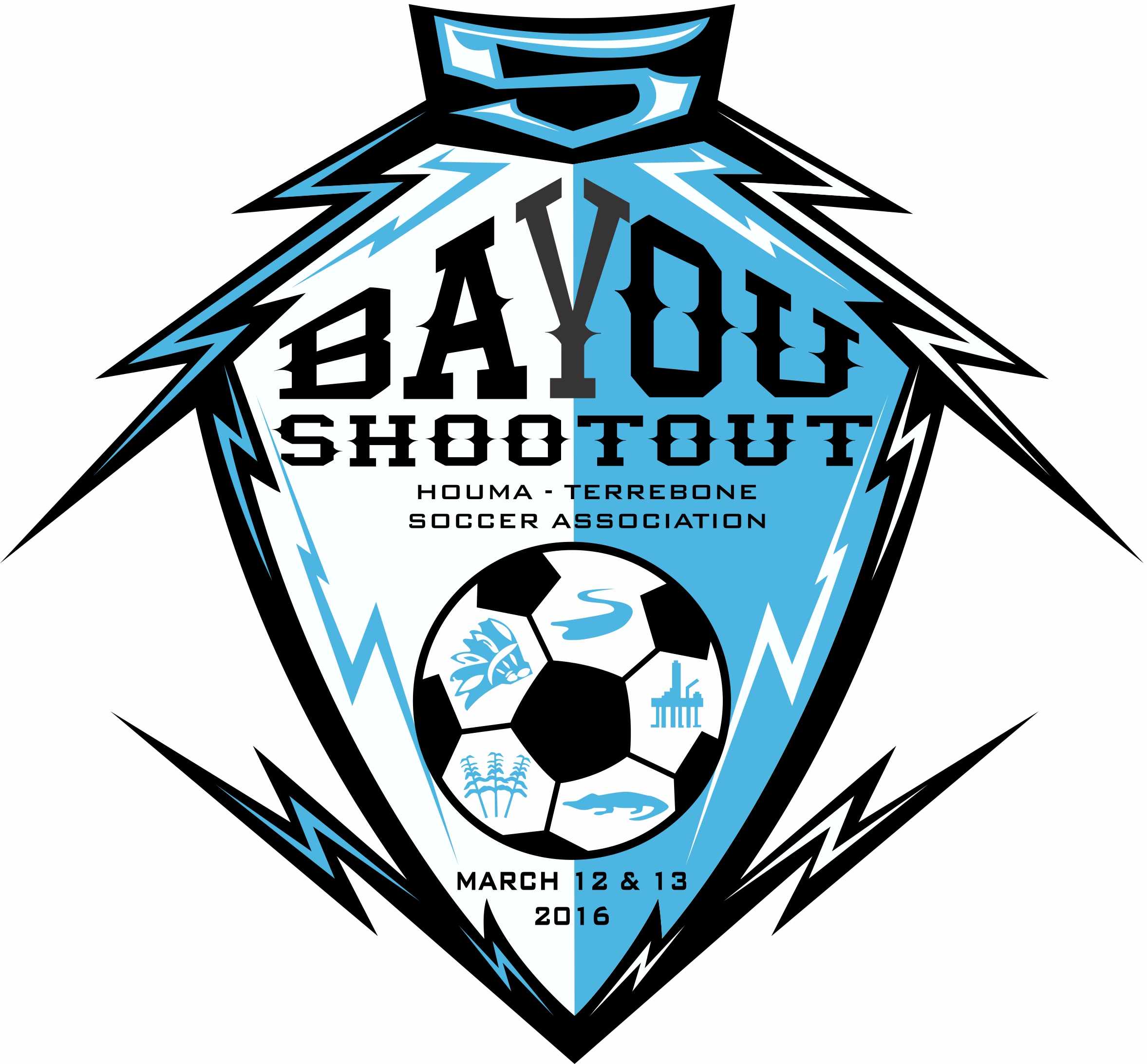 *** REGISTER NOW!!! ***

Space will be limited and fill up quick, do not miss out!
Click here to register and visit the
Official 2016 'Bayou Shootout 5' Tournament Website.
Deadline to register for the Bayou Shootout 5 is February 25th, 2016!
---
HOUMA-TERREBONNE SOCCER ASSOCIATION
P.O.Box 625, Houma, LA 70361-0625
Monday, December 28
2016 - Bayou Shootout 5 - Mar 12th & 13th!
The 2016 "Bayou Shootout 5" will be held March 12th & 13th at the Lakes Soccer Complex in Houma, Louisiana
*** REGISTER NOW!!! - Space will be limited, do not miss out!
Click here to visit the Official 2016 'Bayou Shootout 5' Tournament Website.
Deadline to register for the Bayou Shootout 5 is February 25th, 2016!
Monday, August 3
2015 Gobbler Cup Dates Announced!
The 2015 HTSA
Gobbler Cup XXV
will take place November 7th & 8th at the Lakes Soccer Complex in Houma! Click above to be redirected to the official Tournament Website for more information and to register your team.
HTSA is celebrating our 25th year of hosting the Gobbler Cup Soccer Tournament for U10 through U14 boys and girls who compete in Competitive 2, Competitive 3 and Recreational Levels of play.
To download the Gobbler Cup XXV Rules and Application, please find the files in the handout section below.
Tournament Director: Chris Staszak C.Staszak@ssss.com;
Scheduling: John Hebert 985-856-8258 jhebert@banksynergy.com;
Webmaster: Cecil Zeringue 985-232-8605 czeringue2@bellsouth.net;
For other HTSA related questions or comments, contact us at htsasoccer@gmail.com or 985-868-3897
Handout:
2015 Gobbler Cup XXV Rules & Application
Wednesday, February 3
Spring 2016 Rec Soccer Registration is closed
Registration for the SPRING 2016 recreational season
is now closed.
Thursday, January 29
HTSA Spring 2016 Newsletter
Download the latest HTSA Newsletters.
Handout:
HTSA Spring 2016 Newsletter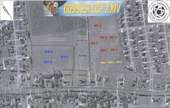 2014 Gobbler Cup Full Layout
Wednesday, October 29
2013 Gobbler Cup XXIV Field Layout - Nov 2 & 3
Please find the Field Layout for the 2014 Gobbler Cup XXIV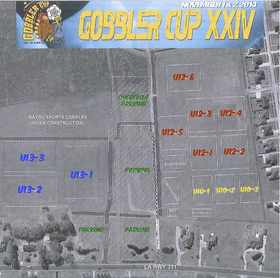 Gobbler Cup XXIV Field Map Zoomed
Wednesday, May 21
Coaching Candidates Questionnaire
Wednesday, May 21
Volunteer Questionnaire
Tuesday, August 25
BLACKHAWK DEVELOPMENT PROGRAM for U9 & U10 HTSA Players
BLACKHAWK DEVELOPMENT PROGRAM (U9/U10)


Overview: The Blackhawk Development Program (BDP) is an Academy program for U9 and U10 players. The BDP is designed to act as a bridge between our recreational and competitive programs by offering additional training to build skills and further technical development.

What is an Academy Program? An Academy Program is designed to offer a higher level of training by trained coaches at younger ages. It also offers maximum flexibility of rosters. Therefore, players in the BDP will not necessarily be assigned to a team and depending on the numbers could be playing on a different team from week to week. The BDP is not an "All-star" team. The BDP will play 8v8 on a larger field than rec and play longer games. Coaches will be encouraged to follow the 50% play rule.

The BDP for the 2015/2016 season will be an optional addition to the rec program. Therefore, all players must register as normal for recreational soccer. Recreational teams and schedules will not be affected and players cannot play in the BDP only.
BDP Schedule: A tentative schedule has been developed to give parents an idea about the commitment. Practice will be Mondays and Wednesdays at Bayou Black beginning Wednesday September 9th. Mondays 6:30pm to 8pm. Wednesdays 5pm to 6:30pm. Scrimages will be scheduled during the season
Cost: $100 per season ($100 for the Fall & $100 for the Spring)
Register online: https://www.gotsport.com/asp/application/reg/Default.asp?ProgramID=39144&Type=PLAYER

Tuesday, October 27
HOUMA-TERREBONNE SA YESPLAY WINTER CAMP
DATES: December 5th, 12th and 19th, 2015
Location: The Lakes Soccer Complex - Hwy 311, Houma, La 70360
Program: YESplay - Ages: 2-4
Time: 9:30am - 10:30am
Cost: $45
Program: YESplay - Ages: 5-6
Time: 10:45am - 12:15pm Cost: $60
Campers receive a ball & dri-fit jersey
*- Shinguards and water bottle required
For More Information: Please contact Matt at 401 523 7582 or email ferguson.m@youthelitesoccer.com
Saturday, August 1
Coaches Clinic for Fall 2015
HTSA and Blackhawk FC would like to invite coaches, Asst Coaches and parents to attend a Coaches Clinic this coming Sunday, August 9th, at The Lakes. The clinic will be split in two sessions:

U5-U8 Sessions - 4:00pm - 5:15pm
Designed for the parent/coach or novice coach with an emphasis on under 5 and under 8 players. Technique, psychology and FUN are introduced with an emphasis on player development.
U9+ Sessions - 5:30pm - 7:00pm

Designed for the parent/coach or novice coach with an emphasis on under 9 and under 12 players. This is a transitional age and a very important course for coaches moving from 6v6 to 8v8 soccer.
If you wish to participate in both sessions then please feel free to attend both. Some of the information provided will be relevant to all age groups.

We highly recommend this training for new rec coaches and as a refresher for returning coaches. Please bring water, paper and a pen. Wear soccer cleats or t-shoes for an active learning session.
To sign up or for further questions, please contact Ed Bice at livefoursports@yahoo.com
Tuesday, September 22
Partner up with HTSA For the 2015 Gobbler Cup XXV!
Dear HTSA Members and Benefactors
HTSA is hosting the Twenty-Fourth Annual Gobbler Cup Soccer Tournament on Nov 7th & 8th, 2015. The tournament will attract teams from the Louisiana Competitive League and Recreational Soccer for ages U10 through U14 Boys and Girls. The expected number of teams is between 100-115.
Tournaments are HTSA's major fundraisers. The money that is generated from soccer tournaments keeps fees as low as possible for all players and will allow us to stay competitive with other soccer organizations. Tournaments also benefit the community by bringing in much needed tax dollars and revenue for local businesses with overnight stays at local hotels and purchases at local businesses.
We are seeking sponsors to make this event successful and fun for all participants. If you are looking for some exposure for your business or just love soccer and want to see HTSA be successful, please think about being a sponsor of youth athletics. The following page explains the sponsorship levels we are offering for the tournament. If you would like to make a donation or become a sponsor please call Bobby Leaber at 985-637-2237 or email me at bleaber@comcast.net.
Thanks for your Support !!!
Bobby Leaber
Additional Contact:
Chris Staszak, Tournament Director
c.staszak@ssss.com
Office: 504-310-6605
Cell: 504-799-5657
Handout:
2015 Gobbler Cup XXV Sponsorship docs
Sunday, November 1
Coach Joe Winter Training!
Coach Joe winter training in the off season will start
Nov 30th through Jan 15th.
Ages 9-11.
Two nights per week.
Cost $100 per player.
To signup or to answer questions email Coach Joe Comeaux, Jcom2374@AOL.com
Sunday, November 1
PROTECT THE NET - Winter Goalkeeping Academy in Houma, Louisiana
PROTECT THE NET - Winter Goalkeeping Academy in Houma, Louisiana
With former pro & current NSU GK Coach Danny Free
PTN Director Danny Free. "For GK's to continue improving as individuals, we must stay sharp and in shape, and this particular program makes sure our goalkeepers will be ready during their winter season and when spring rolls around."
PTN is a 8-week GK specific training academy for goalkeepers of all levels to stay sharp and improve during the winter months. We offer two winter programs - so you are able to choose what fits best around your schedule and budget.
We will work on GK topics such as, shot stopping, footwork, angles and distribution. Just like outfield players, it is important that goalkeepers continue to practice in their position if they want to continue improving, these 8/16 winter sessions will allow GK's to stay in shape and form in the off season.
Practices will be led by Nicholls State University GK Coach and ex-pro Danny Free and will be split into age groups so goalkeepers will be getting training that is appropriate for their age and skill level. The "8 is great" program offers 1 practice session each week while the "Solid 16" program offers 2 per week (16 total). Click on the link below or attached in the email email to register - sign up early to get this great deal as numbers will be capped!
For more information on PTN and private sessions please email dfree@its.nicholls.edu
REGISTER CLICK HERE
Ages: U6-U13 (split into two age groups)
Where: HTSA (exact location TBA), Houma, La.
When: Monday's & Wednesday's - U6-U9 @ 6pm, U10-U13 @ 7pm
Dates: 11/9, 11/16, 11/30, 12/7, 12/14, 1/11, 1/18, 1/25
Price: 8 session program "8 is great" - $120 16 session program "Solid 16" - $200
Saturday, July 27
Concussion Education
Louisiana has passed legislation that now requires youth sports organizations to notify its participants (players/parents/coaches) of the symptoms of concussions and the risks with continuing to participate with a possible concussion. LSA has prepared documents to help us meet the requirements of Louisiana Act 314. Every parent and player must complete the LSA Informed Consent about Concussions prior to the start of the season. Managers and coaches are to keep a copy of the LSA concussion Notification Form in their binder to be used at tournaments/practices/games when a possible concussion is suspected.
The appropriate forms can be found listed on LSA's website HERE.
*Scroll down LSAs news page to Concussion Education.
Wednesday, February 6
Sportsmanship comes first!
From time-to-time, we'll get positive feed back from another team or club about the way Houma Soccer, HTSA or Blackhawk Futbol Club, carries itself at the soccer field. Many times negative actions of a coach or parent will over shadow the truely positive intent and makeup of youth athletics and our club, so we greatly appreciate when another takes the time to acknowledge the goodness or kind act of a fellow member.
HTSA would like to recognize and give props to Coach Ricky Alston and the U13 Black Ladyhawk team for displaying the kind of character and attitude that we strive to carry forth as an association!
_____________
Post by laffysoccermom @ www.laprepsoccer.net

Friday, February 8
From an Orphanage in Haiti....